Every time actors open their mouths, they end up making headlines. Though it is a great opportunity for them to up their stardom and expand their fan following, but not all their statements make sense and are at times so bizarre, that we thought to bring them here together and give a major laugh dose!
1. Rakhi Sawant: Rakhi Sawant = Everything nonsensical in Bollywood, so she had to be on the top of the list.
Her take on infamous AIB roast was quite hilarious!
"That's not their voices. Ranbir is very good friend of mine and Karan is good friend. Their voices have been dubbed. Sab ne chitting (cheating) kiya. They are big celebrities and they will never come on camera and abuse this way."
OODLES OF DUMBNESS!

2. Sonam Kapoor: The undisputed fashion queen of B-town had a terrific (senseless) excuse for not being termed as a good actor in the industry. She once said, ""If you're not good looking, you're considered a good actor, you know what I mean?"
How does that even make sense?
3. Kareena Kapoor Khan: Remember her over-dramatic and unbearable role with countless eye-rolls in Main Prem Ki Deewani Hoon? While talking about her role in the film, she said, "I don't think any actress in the last 10-15 years have essayed such a deep role."
WHATTTTT? Somebody please kill me already!
4. Sonam Kapoor: "I have taken acting tips from Abhishek Bachchan"
Oh, Now we know whom to blame for your poor performances!
PS: She has only impressed us in Raanjhana and Neerja with her acting in her 10 year long career.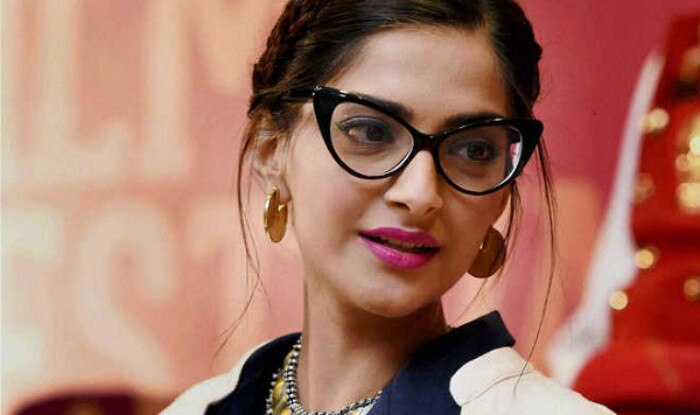 5. Uday Chopra: "I am a Capricorn, but I don't like being a Capricorn. I'd prefer to be a Scorpio so I decided to change my birthday from 5th January to 5th November."
Ahmmmm, Alright!
6. Rakhi Sawant, again: "I am glamorous, but please don't compare me to Sunny Leone. Compare me to Jennifer Lopez or Madonna."
But wait, Sunny is too good to be compared to her! :
7. Varun Dhawan: "Have you seen Inception? You understood it? liked it? then you will like Dilwale also."
Varun and his deft comic timing were quite off this time! How on this earth can someone compare Inception with unbearable Dilwale? *Cries*

8. Rimi Sen: The Hungama actress was once quoted saying, "Rohit Shetty is amazing as a director. He can make even a black african look pretty."
That's effing RACIST man! :O
9. Mallika Sherawat: We can't even call it a slip of tongue! Probably her entire mind was twisted when she said, "I feel that my life is the same as Obama. I am from Haryana, but I changed the rules of the industry with my work and so has Obama"
10. Priyanka Chopra: Sadly, she is also on this list! She was once asked who she thinks is the most successful woman LIVING TODAY, to which she replied, "There are a lot of people I admire, but one of the most admirable people is Mother Teresa, who has been so compassionate, considerate and kind"