Mithun Chakraborty Was Appointed As Divisional Commissioner To Tell The Pain Of Kashmir Pandits
A film is going to come soon in Bollywood on the issue of Kashmir Pandit. The name of this film will be 'The Kashmir Files'. In this film, actors like Bollywood veteran Anupam Kher and Mithun Chakraborty will be seen showing their acting skills. Anupam Kher's look related to this film was revealed last Monday, but now Mithun Chakraborty's look has also been revealed from this film. Anupam Kher has released the look related to Mithun Chakraborty in the film 'The Kashmir Files' on social media. He has given this information while releasing a motion poster related to 'The Kashmir Files' on his Instagram account. This motion poster is of Mithun Chakraborty. Mithun Chakraborty's look is quite different in this poster. The interesting thing about the poster is that in its background, Mithun Chakraborty is seen speaking the dialogues of the film in his strong voice.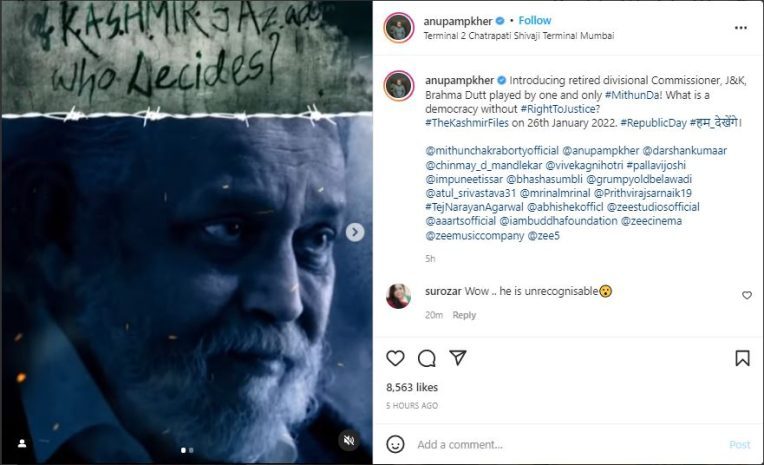 Mithun Chakraborty says in the background of the poster that Kashmir is going on. After this, he speaks the full dialogue of the film. Sharing this motion poster, Anupam Kher captioned it, "Introducing Brahm Dutt, retired Divisional Commissioner of Jammu and Kashmir, played by Mithun Chakraborty. What kind of democracy without the right to justice?' This motion post of Mithun Chakraborty shared by Anupam Kher is becoming increasingly viral. Fans of both the actors are very fond of the poster. Also, give your feedback by commenting. Let us tell you that director Vivek Ranjan Agnihotri's much-loved film 'The Kashmir Files' is making a splash across America a month before its worldwide release.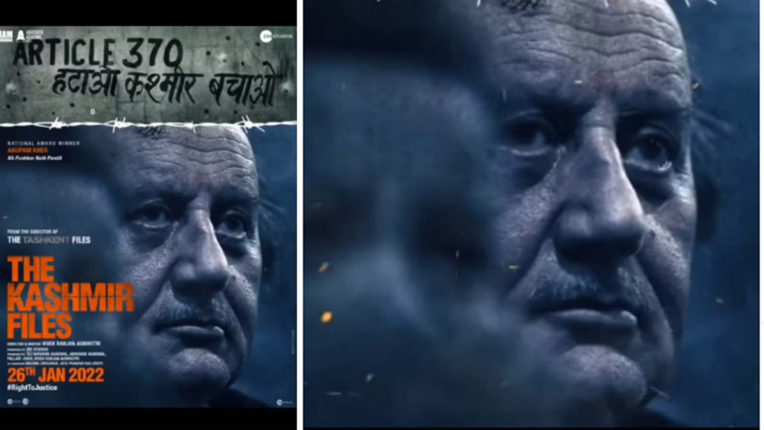 'The Kashmir Files' is releasing in cinemas next year on January 26, 2022. Actor Anupam Kher will be seen playing the role of a Kashmiri Pandit in the film. It is said about 'The Kashmir Files' that it is a true story, which is based on video interviews of the first generation victims of the Kashmir genocide of the Kashmiri Pandit community. It is a heart-wrenching narrative of the pain, suffering, struggle, and trauma of Kashmiri Pandits. It also raises questions about eye-opening facts about democracy, religion, politics, and humanity.