Pugazh is Back In Cook With Comali Season 3
Pugazh, a Tamil television actor and comedian, rose to prominence with the Star Vijay TV program Cook with Comali. Pugazh is back, and for lovers of the program, it's back to square one in its third season, Cook with Comali Season 3.
Cook with Comali Season 3 premiered recently on Pongal, with 10 participants and 10 Comalis without Pugazh. Pugazh was a show-stealer in prior seasons, garnering widespread acclaim for his comedic timing. Both seasons of Cook with Comali had a lot of captivating episodes, especially when Ramya Pandian teamed up with Pugazh.
Cook with Comali Season 3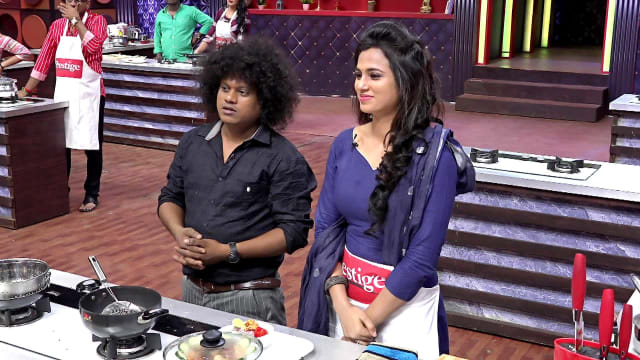 Chef Dhamu, one of the show's prominent judges, informed fans that Pugazh would be joining them in the new season. Following Chef Dhammu's guarantee, fans were eager to see Pugazh again in season 3. He was, however, absent from the first two episodes.
However, he had debuted in this week's broadcast as a replacement for Super Singer Shivangi, who missed the show this week due to a movie shoot. The duo is well-known for their brother-sister relationship, made famous throughout their performance.
But we don't know if this is only for this episode or if Pugazh will also appear in future episodes. The original plans were for Pugazh not participate since he is busy acting in movies. Moreover, fans have been dissatisfied since Cook With Comali's ads featured no Pugaz, and this week's show featuring Pugazh is a glimmer of hope for them.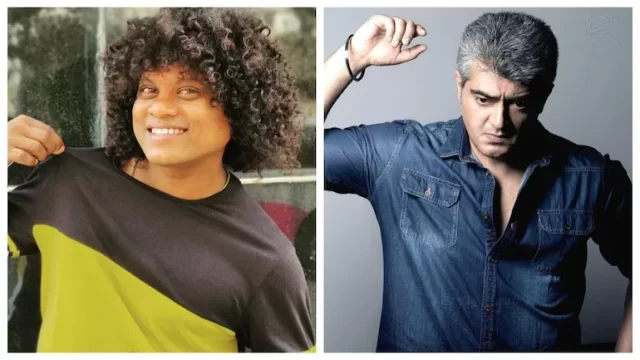 He is a native of Cuddalore. Following Cook With Comali 3, he has landed films with Ajith, Suriya, Vijay Sethupathi, and Arun Vijay. His film debut in 'Valimai,' starring sensation Ajith Kumar.
Cook With Comali
Cook With Comali is a cooking program with tremendous popularity, with celebrities from the entertainment sector collaborating with comedians to prepare delectable meals to wow the judges.
Cook With Comali is a funny culinary program that has earned a lot of praise in past seasons. The show's popularity inspired the participants and Comalis to pursue careers in film. Actors Pavithra, Dharsha Gupta, Ashwin, comedian Pugazh, and a slew of other names have entered the film industry due to the success of Cooku with Comali.
Disney Plus Hotstar hosts this famous cooking show. Vanitha Vijayakumar triumphed the first season of this series. Kani was the winner of the second season.
In both seasons, Chef Damodharan and Chef Venkatesh Bhat were the judges and will return as judges in season 3. Rakshan is the host for both seasons and will continue in season 3.
Pugazh next movie
Pandiraj's 'Etharkkum Thunindhavan,' starring Suriya, will finally enter theatres. The film, produced by Sun Picture, is advertised as a hamlet story with a powerful social message. Suriya and Priyanka Mohan play lead roles in the film. Cooku and Comali Pugazh also appear in the movie. March 10th is the film's release date.