Sharks Tank India Reunion Hosted By Ashneer Grover, Aman Gupta and Anupam Mittal Made Fun Of His 10 Crore Rs Dining Table; Checkout!
India's first-ever business reality show 'Shark Tank' has unique popularity among its fans and followers. The concept of helping small start-ups to convert into big brands is done by the Sharks. Who is Sharks? Are you looking for the answer, so Shark is India's most successful businessman who contributed to the business of the contents and help them to grow.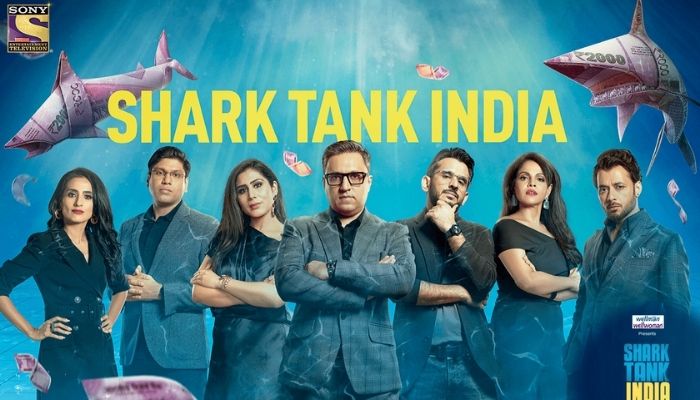 Recently, the sharks Aman Gupta and Anupam Mittal met Ashneer Grover' had a reunion at Ashneer Grover's house. They all had great fun together and enjoyed a boy time as well. The fun images are shared by Ashneer Grover's official account. Ashneer was in trouble after committing that he had spent 10 crore Rs to purchase a Dinning table.
Aman Gupta and Anupam Mittal made fun of it and bullied Ashneer for the comment. While sharing the post, Ashneer used a comic format, "Thanks @boatxaman and @agmittal for a fun Saturday night. It's amazing how smoothly we pick up from where we left! @sharktank.india," he wrote alongside the post. All three entrepreneurs were judges – or 'sharks' – on the popular reality TV show Shark Tank India, which aired from December to February.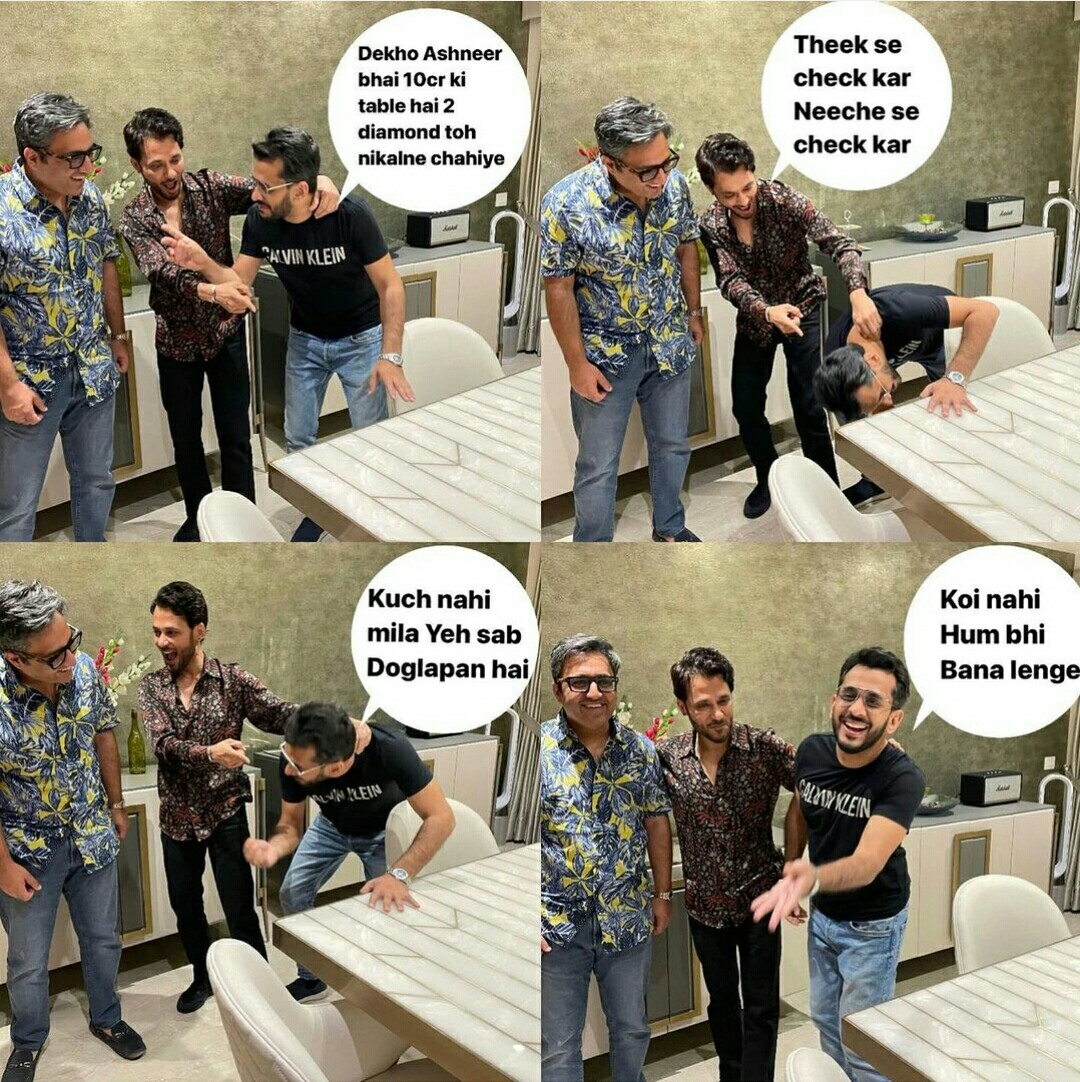 While making fun of Ashneer Grover's Table, Aman says in the form of a speech bubble "Look this is Ashneer bhai's 10 crore dining table. There must be at least two diamonds here." To this, Anupam asks him to inspect it thoroughly. But as he finds nothing, Aman brings out Ashneer's signature line, "Yeh sab dogalapan hai (All this is hypocrisy)." The three then laugh as Aman says his trademark line, "Hum bhi bana lenge (We'll also make one)."