Alia Responds To A YouTuber Who Broke Down After Hearing The News Of Ranbir-Alia's Marriage
Bollywood actress Alia Bhatt and Ranbir Kapoor are constantly in the discussion about their marriage on social media these days. However, there has been no official confirmation from both the actors about this so far. But there are indications from relatives and friends of Ranbir and Alia that they are soon going to tie the knot. Meanwhile, a video is becoming increasingly viral on social media, to which actress Alia Bhatt herself has now reacted.
Ranbir and Alia
"Who will understand Nikunj's sorrow" fame YouTuber Nikunj Lotia recently shared a video on Instagram. In this video, he is seen running behind a car barefoot on the road wearing a white kurta pajama. At the same time, a board-written Ranbir Weds Alia is visible on the car he is running behind. Apart from this, the picture of Alia and Nikunj is visible at the end of the video, which is later replaced by Ranbir Kapoor.
Not only this, Nikunj has used a lot of sad audio music in the background of this entire video. Sharing this video, Nikunj wrote in the caption, "I will have something like this on 17th." Along with this, he also shared a broken heart emoji. At the same time, actress Alia Bhatt herself has commented while reacting to this video. Seeing this reaction of the actress, fans are now speculating that the actress has confirmed the date of her marriage through a comment.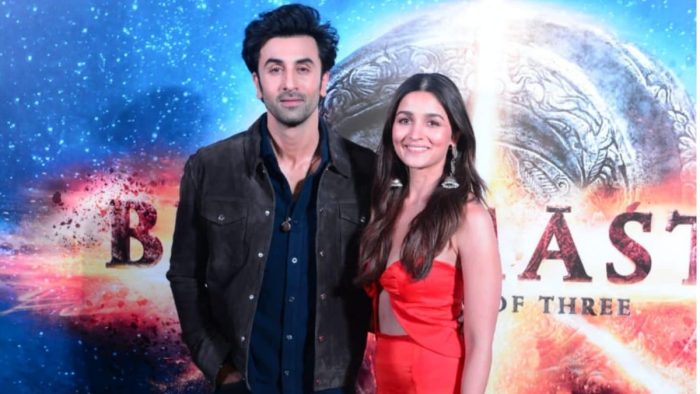 Ranbir and Alia
Reacting to the video, Alia posted a laughing emoji on it. Also commenting, she wrote, "Dead." At the same time, while replying to Alia's comment, Nikunj wrote – 'I am dead inside.' While this video surfaced on social media, fans very much liked it, while many people are speculating after seeing Alia's comment on this video that the actress has finalized the date of her marriage through a comment. On the other hand, if we talk about Ranbir-Alia's marriage, then this couple will get married between April 14 and 17. The preparations for the wedding of this star couple are going on in full swing. According to media reports, Ranbir and Alia will take seven rounds at Aarey House in Mumbai. Amid marriage, now this ancestral house of Ranbir is lit up with lights. At the same time, talking about the theme of the wedding, according to a recent report, the wedding theme of this couple will be pastel.