Actors Sakshi Tanwar, Raima Sen, And Creator Atul Mongia And Netflix Series Head Tanya Bami Visited Delhi To Promote 'Mai'
Starring Sakshi Tanwar, Vivek Mushram, Prashant Narayanan, Wamiqa Gabbi and Raima Sen, among others, Netflix's upcoming series 'Mai' is one of the most awaited series of this summer. Set to be released on April 15, 'Mai' is co-directed by Atul Mongia and Anshai Lal. With the release coming closer, the promotions of the show are underway, with the latest stop being the capital city, New Delhi.
This weekend the star cast of the crime drama and thriller, 'Mai' including Sakshi Tanwar aka 'Sheel' who headlines the series, actress Raima Sen who plays the antagonist 'Neelam' and co-director Atul Mongia were interacting with media and the fans in the national capital. Having much love towards the city, the team visited Delhi to promote their upcoming series.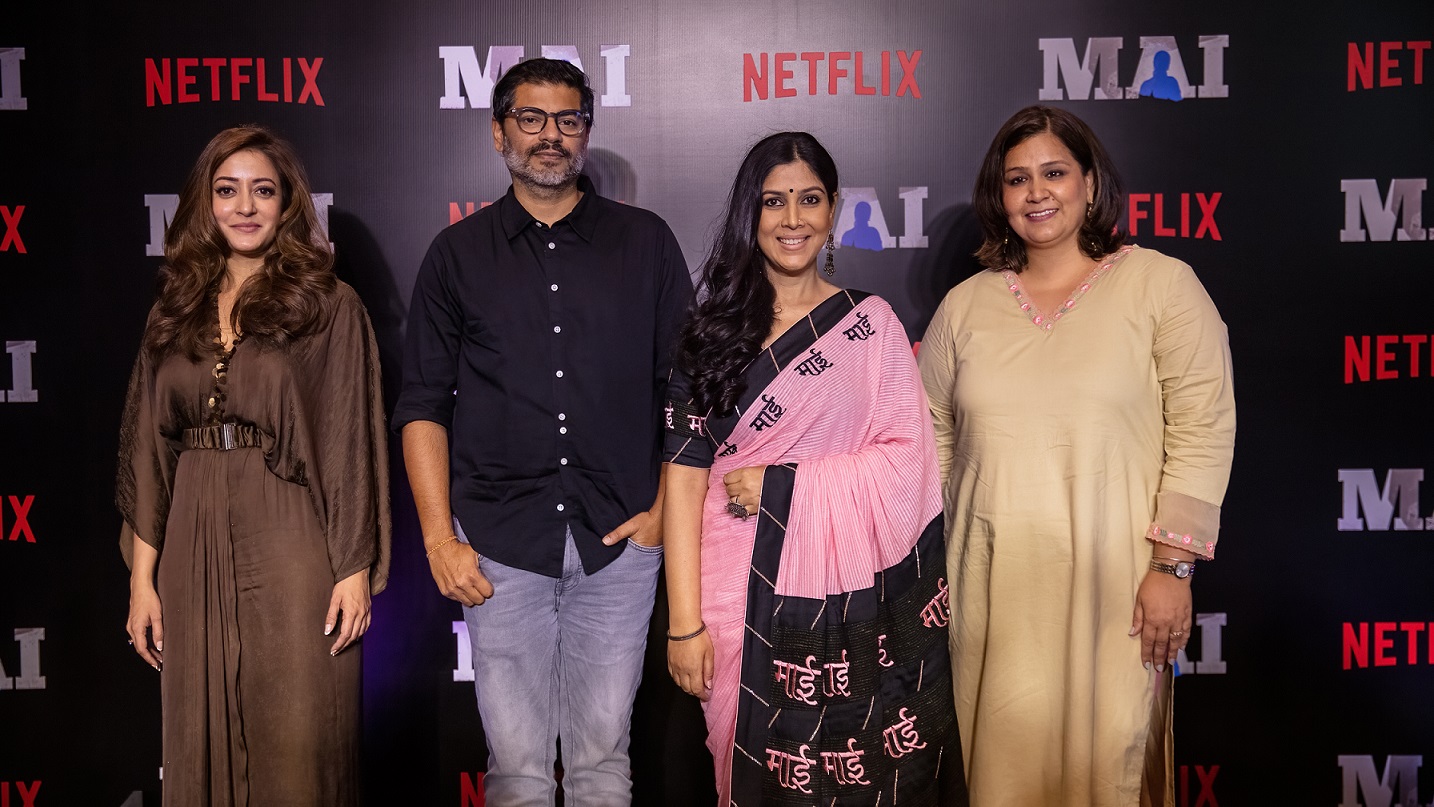 Talking about the show and her visit to Delhi, Sakshi Tanwar shares, "I was very excited to be in Delhi. No matter how many times you visit it, this city always welcomes you warmly. This time, I was here to promote our labor of love – 'Mai'. Thrilled to have interacted with fans and shared the love. All of us have put our best foot forward and I hope we receive a lot of love and appreciation from the fans and viewers."
Actress Raima Sen also shares her delight, "Excited to have promoted our show in Delhi! 'Mai' is very close to my heart and it makes me so happy to share our journey with everyone. Working on 'Mai' has been a very creatively satisfying process and we just hope that the viewers enjoy it as much as we enjoyed making it."
Tanya Bami, Series Head, Netflix India, "Mai is a signature Netflix series that brings together defining storytelling, nuanced performances and deeply thought provoking journey of a mother's run ins with crime and criminals. Set in an intriguing world, Mai brings together everything our audiences love and enjoy. A compelling and sensitively handled storyline created by Atul Mongia, a gritty thriller-esque crime drama produced by Clean Slate Filmz and one of the most powerful performances that one has ever seen from Sakshi Tanwar who headlines Mai."
Director Atul Mongia also shares this thoughts, "Delhi is my hometown, so I'm always happy to visit the city, even if it's on a super tight schedule. However, this time it was extra special because I was here to chat about our upcoming release 'Mai'."
Several fans across the country are eagerly waiting to see the craftsmanship of their favorite 'Sakhi Tanwar' on screen in her latest project. The show also includes a powerful ensemble cast including actors like Vivek Mushran, Ankur Ratan, Prashant Narayanan, Anant Vidhaat and Wamiqa Gabbi.
Watch 'Mai' only on Netflix, 15th April onwards!