We really don't know how difficult it is for people to understand the difference between a Bollywood movie and real life. This new report has really shook us. A Mumbai based, 27-year old businessman Indrapal Patil, lost his life while he tried to imitate one of the sequences from the movie Bahubali where Prabhas jumps at a waterfall.
His brother was completely shocked about his death. He said, "WE WERE INFORMED BY THE POLICE THAT HE FELL FROM A HEIGHT AND DIED. IT WAS SHOCKING FOR ALL OF US, EVEN MORE SO FOR HIS WIFE. MY BROTHER WAS PUSHED. IT MUST HAVE EITHER BEEN A PLANNED ATTACK, OR SOMEONE MIGHT HAVE ACCIDENTALLY OR PLAYFULLY PUSHED HIM."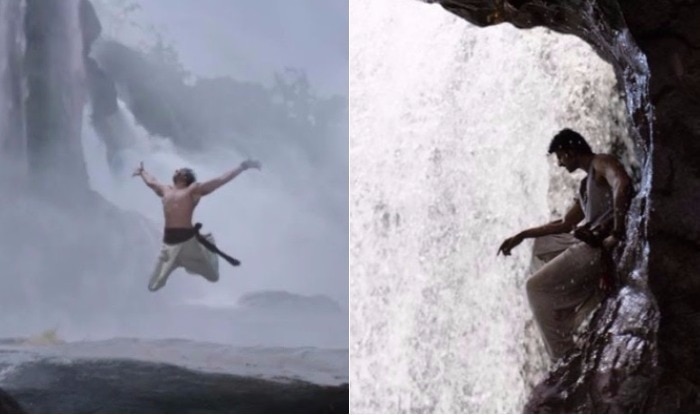 However, there was an eyewitness and he shared a different story. He said that the way he jumped from the waterfall, landed on his feet and then went under water looked like it was all inspired from the movie Bahubali.
The police officials too believe that many people have been trying to imitate Prabhas's character from the movie Bahubali. Many other cases of people jumping from the waterfall have come forth and people have got severly injured. Now the police in Shahapur has requested the forest department to make the place as a no-entry zone. ,
To all those who don't know. All these stunts in the movies are performed by professionals. Don't try these. It is a reuqest to everyone. Don't put your life at stake.