Conman Sukesh Case: Urfi Javed Takes A Jibe At Chahat Khanna After Her Name Comes Up
Shocking revelations are coming out one after the other in the case of cheating of 200 crores related to Sukesh Chandrashekhar. In this case, where earlier the troubles of Bollywood actress Jacqueline Fernandez and Nora Fatehi are not ending, now the names of many other actresses have also come to the fore in this case. Of these actresses, as soon as the name Chahat Khanna came up, social media sensation aka Javed targeted her. Urfi has marked Chahat by sharing a post on his Instagram story.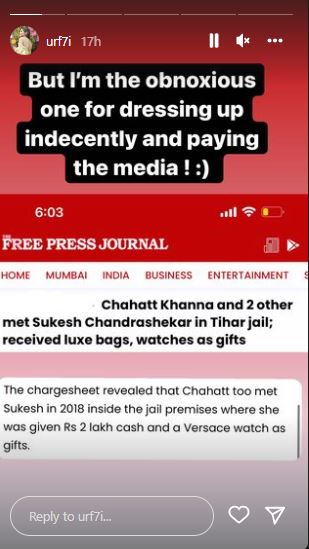 Taking out his anger on social media, Urfi has taunted him about his old quarrel on the pretext of a cheating case. She shared an article on his Insta story, reminding Chahat of his old quarrel. While sharing this article, she wrote, 'And I was being told dirty for wearing wrong clothes and paying money to the media.' In fact, in the article shared in Urfi, the names of actresses who came in contact with Sukesh Chandrashekhar were disclosed.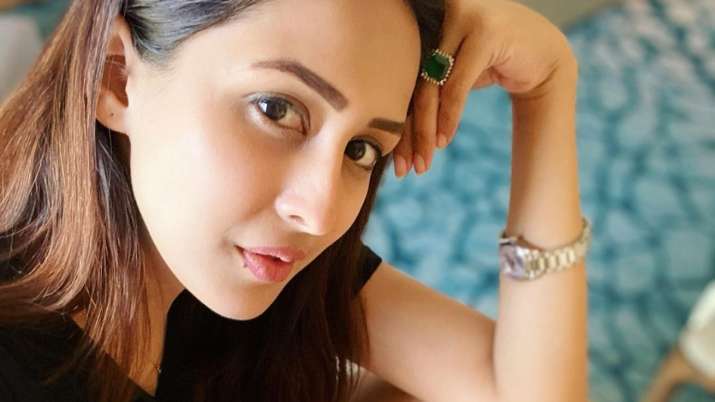 It is worth noting that Chahat and Urfi have been in constant discussion for some time regarding their social media war. In fact, while commenting on Urfi's dressing sense, Chahat accused him of even paying the media. After this comment of Bas Phir Kya Tha Chahat, Urfi scolded him a lot. After this, a debate broke out between the two on social media itself. After this debate, the estrangement between the two actresses continues.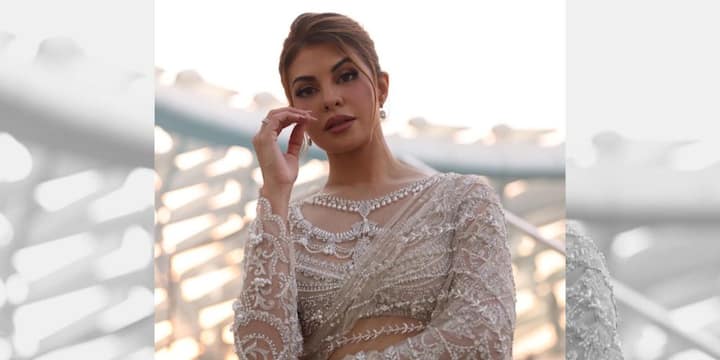 Let us tell you that the money laundering case, which has been in the headlines for many days, is now taking a different stand. It is being claimed in media reports that it was not only Jacqueline Fernandez or Nora Fatehi who met Sukesh Chandrashekhar, but four other actresses who had reached jail. If reports are to be believed, Nikita Tamboli, Chahat Khanna, Sofia Singh and Arusha Patil met thug Sukesh Chandrashekhar in jail. Like Jacqueline, Sukesh's meeting with these four artists was also done by Pinky Irani.