Bhagyashree On Living Like A Princess; Spills Out Her Royal Secrets: Pet Elephant And Sarees At 13!
Bhagyashree Patwardhan, a veteran actress, played "Suman" in Salman Khan's Maine Pyar Kiya and became a star. The film's shy girl role captivated millions of hearts.
She is Sangli's Marathi princess. She is the daughter of Shrimant Akhand Soubhagyavati Rani Rajyalakshmi Patwardhan, the wife of the fourth and last King of Sangli, Maharaja Vijaysinghraje Patwardhan. Her sisters are Purnima and Madhuvanti.
Bhagyashree married Himalay Dassani in 1990. Abhimanyu and Avantika Dassani are her gorgeous children. Yet, Bhagyashree, a real-life princess, continues revealing charming royal stories in interviews.
Bhagyashree discussed her traditional royal family.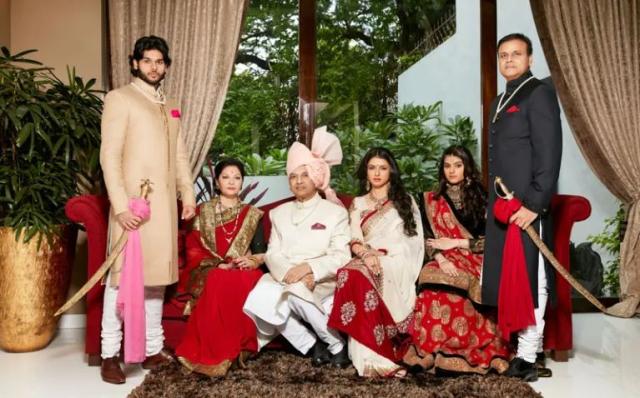 Bhagyashree told "Oddnari" that ladies in the royal line of Sangli had to marry at a particular age and couldn't stay single. She felt lucky to attend a convent school. She explained:
"I'm the eldest of three sisters from Sangli, Maharashtra's traditional royal dynasty, and our family expects women to marry and have children at a certain age. She attended a Catholic school and "never truly had to talk in chaste Hindi till Maine Pyar Kiya."
Bhagyashree said she had to wear sarees from thirteen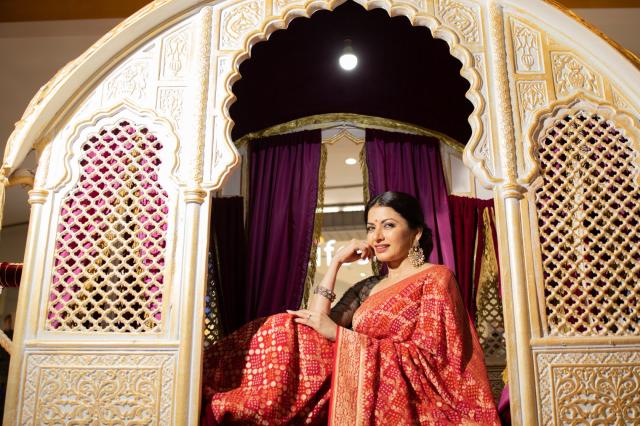 Bhagyashree also told "Masala" that she and her sisters had to behave appropriately when they visited their Sangli Haveli. She recalled wearing sarees at thirteen in standard eight, and the actress now enjoys wearing sarees. Shared:
"We had two lives. Born and raised in Mumbai. We — including her sisters Madhuvanti and Purnima—were average kids here. My dad's Sangli procedure differed. Rules existed. I started wearing sarees in standard eight at 13. Dressing, walking, talking, sitting, and meeting people required civility. We couldn't mix with the youngsters there. Our horses and elephants were a joke advantage. Mumbai clubs teach horseback riding."
Bhagyashree recounted her first pet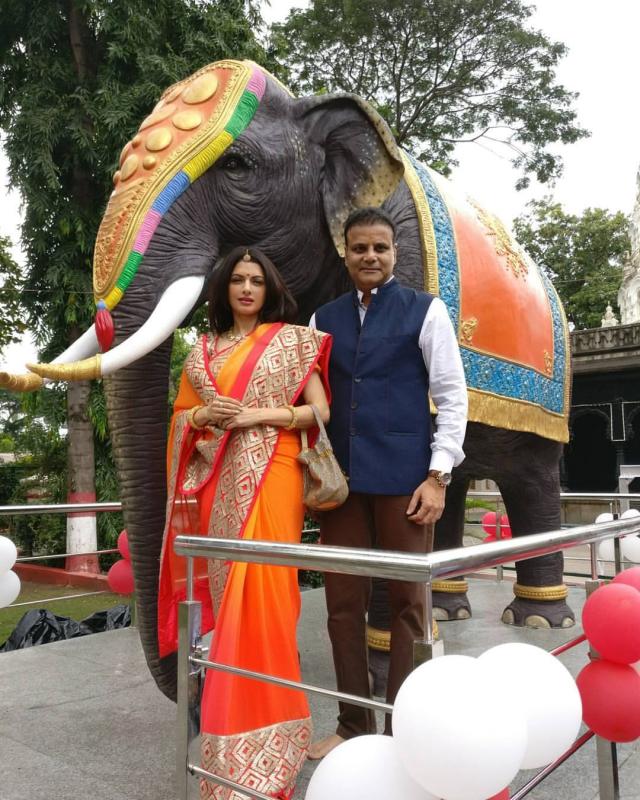 "Pinkvilla" interviewed Bhagyashree on her regal upbringing. Bhagyashree joked about her regal existence. Her first pet was an elephant. She also noted the respect and etiquette she and her sisters showed while visiting Sangli at various times of the year. She said:
"My first pet was an elephant, while others had dogs. I was born and raised in Bombay, so life in Bombay was very different from when we went to our hometown regularly during the year. Still, we didn't stay there, so when we returned, a lot of respect and decorum was maintained — how people spoke to us, how we spoke to people, and how we dressed. I only wore sarees to Sangli after 13."