They amaze their fans and audience with their talent and mind-blowing personalities. Being an idol for many, they are an essence of a spouse for every individual woman out there. The way in which they play a role in their personal life as a father makes them look more of a perfect man. Every other father tries to copy their lifestyle and standards set by them.
Here are top cool dads of the Bollywood hub, who can make you feel delightful and acquisitive at the same time!
1. SHAHRUKH KHAN
Yes, the king of Bollywood, he has been one of the most prominent fathers among other celebrities. Posting pictures with Aryan and Suhana was not sufficient, now the cutie  Abram grabbed the stardom of the industry, probably one of the most famous kids of the Bollywood.

2. SHAHID KAPOOR
One of the most doting dad of the tinsel town, Shahid Kapoor is an enthusiast when it comes to his daughter Misha. Being an accountable father, from changing her diapers to planning a trip with daughter and wife – he does it all. The newest father in the Bollywood town took a leave of five months from last months of pregnancy till taking care of her baby after she was born. Isn't it truly adorable?

3. HRITHIK ROSHAN
Another one added up to this list is the handsome hunk of Bollywood who always adores his both sons Hrehaan and Hridhaan. Despite of being a single father (as his marriage failed with his antagonized wife Sussane Khan) he has always been a hero as a dad. He totally kept away his sons from his marital issues. He, along with his sons always make a charming trio. This lovely trio is often seen on different adventurous captivating trips. He is perfectly a multi-talented and independent soul.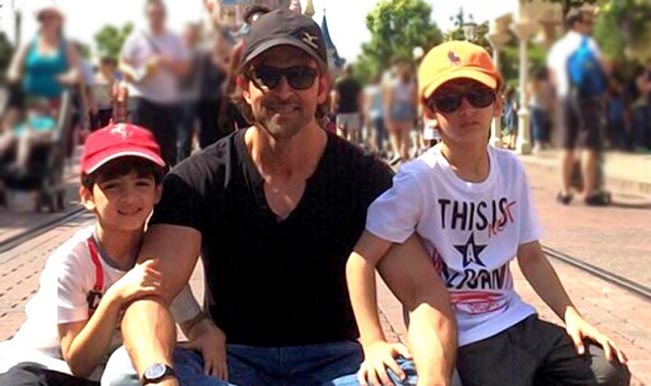 4. IMRAN KHAN
Most of you might be thinking that Imran Khan did not have enough time to give to Bollywood town to build up a more eventful career and so. But the actual reason is, he is too busy spending his valuable time with his cute little daughter Imara. She is the apple of her father's eye. His layover and vacation pictures with her daughter clearly prove why he doesn't want to stay away from her for even a short while. A child craves for his father's precious time and Imara is quite lucky in that aspect. This is the main reason why Imran Khan is one of the beloved father among all.

5. AKSHAY KUMAR
He got his kid's name on his back to express his love – which is surely one reason that makes him different from the rest. A son is a shadow of his father. Besides seeing all this crazy stuff and social movies onscreen, his kids Aarav and Nitara enjoy the softer side of their father. He is quite possessive about his kids and tries his best to keep them away from all the media glare.

If mothers are unconditional and paramount in their love and fondness, then fathers are unbeatable heroes. No matter how successful and brilliant they will be in the Bollywood industry, in real life, their role as a father is immortal.