A Mini Reunion For Kajol And Kareena Kapoor Khan; Deets Inside!!
Kajol and Kareena Kapoor Khan recently bumped into each other and were seen gossiping about family, life, and everything. Kajol and Kareena have worked together in films like Kabhi Khushi Kabhi Gham and We Are Family. It was like a mini-reunion for them.
They bumped into each other outside of Mehboob Studio in Mumbai, on Thursday afternoon. On seeing each other  The two of the leading ladies of the generation stepped out of their respective cars and hugged each other with bright smiles on their faces. Kajol and Kareena's brief meeting was captured by the paparazzi that were stationed outside the studio, and their conversation was pleasing to the eyes. It showed everyone that they are just like every other person out there.
Both were accidentally twinning in white shirts and black pants while Kareena was wearing white shoes, Kajol on the other hand was sporting her look wearing flats. They both greeted each other warmly and had a conversation about pandemics, kids, family, and life. Their conversation was caught on camera.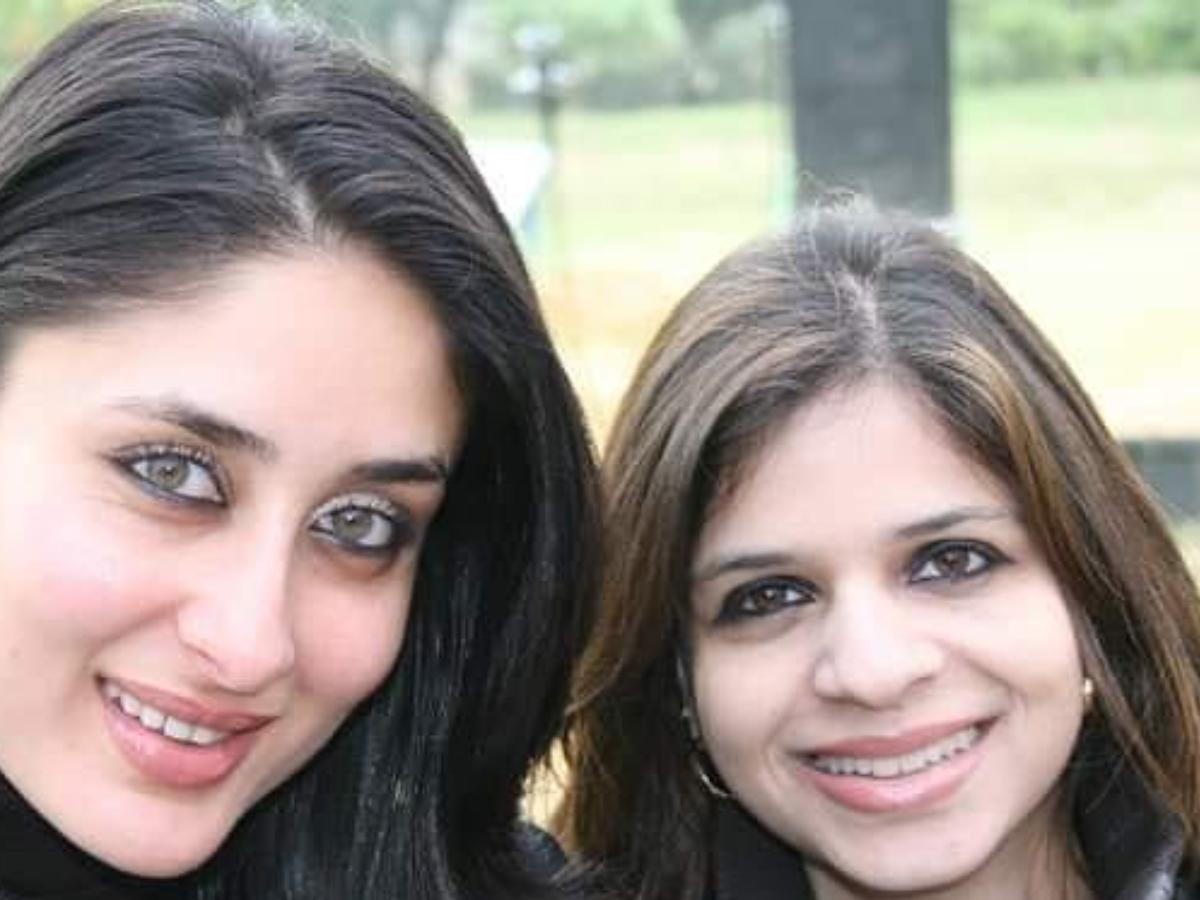 Kajol asked "How's your new baby?" to which Bebo replied, "I can't believe, it's been a year, covid and everything, we all had covid, what about you and Ajay?" Kajol said, "I had covid but Ajay didn't, he's a smoker that's why I think".Kareena also added, "Lolo (Karisma) just turned positive yesterday." They both chatted and bid their goodbyes and left.
Though Kajol and Kareena Kapoor Khan's little meetup didn't go unnoticed by Kareena's sister-in-law Saba Ali Khan Pataudi, she took Instagram and commented on how media overheard a conversation between Kareena and Kajol, Saba further wrote on Instagram Stories, "Had no idea media could hear a conversation so clearly!! Next time… I plan to kidnap Jeh Jaan I better not voice my thoughts aloud." She shared it with laughing, winking, and thinking emojis.