A peek Into Garlic: Lockdown's New Anam Cara
Garlic is in a line a thing we love the most when added to food, due credits to its smell, while in a way it is one of the most beneficial objects that help in molding your health to become the best fit. Some say the advantages of garlic are overrated, while the other set strongly refutes it. To be exact, the truth lies in between, and yeah, garlic deserves all the hype that surrounds it.
To start with, Garlic is a plant in the Allium (onion) family, carrying with it its scientific christening Allium sativum. It is closely related to onions, shallots, and leeks. Each segment of a garlic bulb is called a clove. There are about 10–20 cloves in a single bulb, give or take. Garlic grows in many parts of the world and is a popular ingredient in cooking due to its strong smell and delicious taste.
Ayurveda has a deep link running down to garlic, and in a way, it is the medicinal technique's all-time favorite. This little bulb's greatest advantages have stood hands down to its impeccable capability in transforming nosh into something relishing and extremely eximious. Well, one of the reasons for garlic being the best choice among food enthusiasts has got a lot to do with Hippocrates, the Greek philosopher's statement that goes by Let food be thy medicine, and medicine be thy food.
Except, Modern Science has in it a lot to confirm about the gracious advantages of garlic, and for a start, this choice ranges well beyond the boundaries that food has set. Scientists feel that the merits of garlic can actually be attributed to a couple of sulfur compounds getting formed when garlic gets crushed.
The most famous of these is allicin, and also something that's exaggeratingly unstable. Other compounds that may play a role in garlic's health benefits include diallyl disulfide and s-allyl cysteine. The sulfur compounds in garlic enter into the digestive tract and travel all over the body to start with the much-wanted beautification.
Here, we wish to discuss some of the greatest health benefits of garlic, which has turned into lockdown's companion with all self-care DIYs tracing their fons et origins (trans. point of origin) to this white bulb.
Do you know garlic can be a positive impact on your skin?
For acne-prone skins, garlic as a potent source of anti-inflammatory and anti-bacterial ingredients serves as a natural remedy to cure our faces of the bacteria that cause acne and at the same time, they reduce inflammation. Catch up with this DIY recipe furbelowed with acne decimating ingredients right in your bag!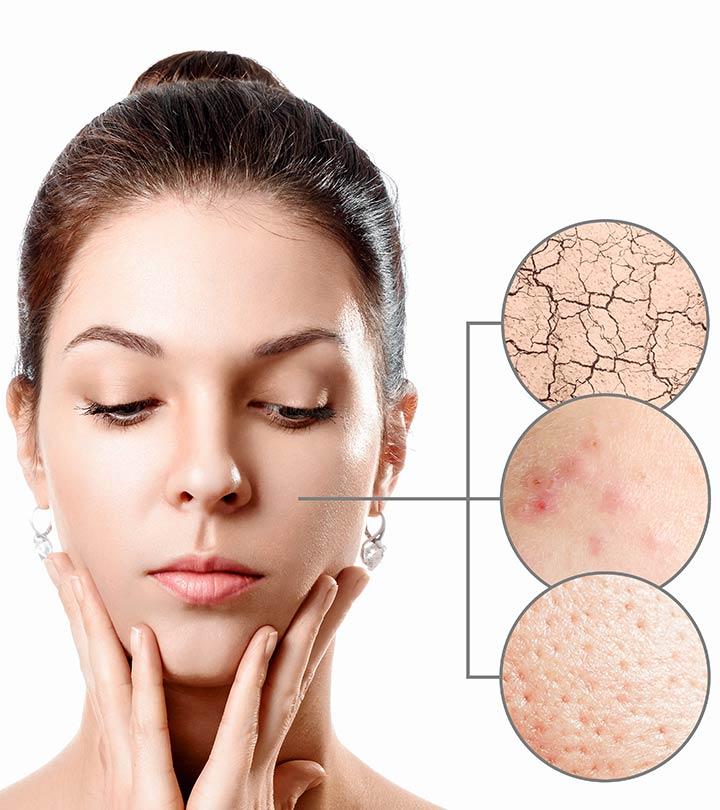 What do you need?
A garlic bulb
Honey
Aloe Vera gel
What you have to do?
Crush few cloves from the garlic bulb and prepare a juice using it by sending it through the mixer. Then, take a tablespoon of the garlic juice and a teaspoon of aloe vera gel and honey and mix it properly. Cleanse your face and pad it clean with a towel. Make use of the paste and apply it gently on your pimples and leave it for 15 minutes to stay intact. Then, wash your face.
Foraging skins, garlic as a spiffing source of anti-oxidants protect against pollutants and keeps toxins at bay. It also proves a great help in fighting against the free radicals which are the greatest devils in welcoming wrinkles. Aging is inevitable, yes, but you can stop the early signs for a while with this teensy mixture.
What do you need?
Papaya
Garlic
Water
What you have to do?
Mash the papaya and extract juice from the garlic pods. Transform this mixture that is composed of 1 tablespoon of garlic juice and papaya pulp into a smooth paste and add little water, if required. Apply the mixture all over your face and keep it tact for 20 minutes.
Garlic for hair? Really?
For dandruff-laden hairs, garlic with its antifungal properties helps in decimating scalp infections, nourishing your scalp to fight the devil. Try this DIY hair mask to go itch-free.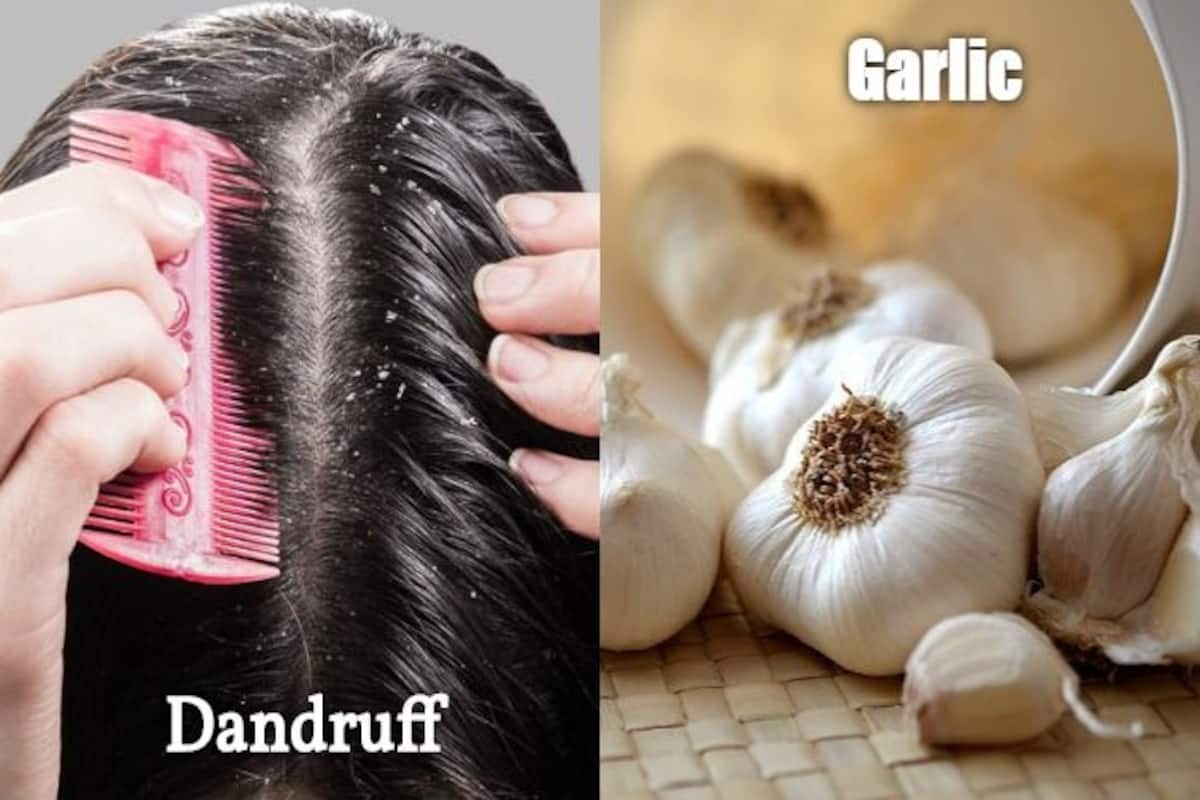 What do you need?
A garlic bulb
Coconut oil
What you have to do?
Take a tablespoon of garlic juice and coconut oil and slather it on your scalp. Drown in a relaxing massage and have it sit well for 20 minutes. Cleanse it off with cold water before using shampoo or Shikakai. Repeat it at least twice a week.
For hair fall, garlic aims to fight the loss and stimulate growth. With this DIY prep set, focus more on hair growth and worry less about the rest.
What do you need?
5 cloves of garlic
Sweet Almond oil
Olive Oil
What you have to do?
Quantity of oil proportionates directly to your choice. Combine the three ingredients given and heat the oil mixture a bit, before letting it cool down. Apply it from root to tip and allow it to settle for an hour. Wash it off with mild shampoo or cold water.
Pro Tip: As much as these methods are verified well and sound interesting, do prepare yourself for an allergen check for not all ingredients belong to all skin types, and all hair types.
Plus, garlic is extremely nutritious with the least amount of calories, because one love of garlic possesses:
Manganese: 2% of the Daily Value (DV)
Vitamin B6: 2% of the DV
Vitamin C: 1% of the DV
Selenium: 1% of the DV
Fiber: 0.06 grams
Decent amounts of calcium, copper, potassium, phosphorus, iron, and vitamin B
And hey, garlic can combat sickness, a lot, in addition to lowering your blood pressure, improving cholesterol levels, and easing the risk of heart disease. For those with high cholesterol, garlic supplements appear to reduce total and/or LDL cholesterol by about 10–15%. Looking at LDL (the "bad") and HDL (the "good") cholesterol specifically, garlic appears to lower LDL but has no reliable effect on HDL. High triglyceride levels are another known risk factor for heart disease, but garlic seems to have no significant effects on triglyceride levels.
With the results, it seems garlic is the new doctor to us all, coming with self-prescribed solutions of its own. Know any other garlic DIYs tried and giving results? Do let us know in the comments.