A Rajasthan Advocate Filed A Complaint Against Vicky Kaushal And Katrina Kaif- Checkout Why?
Katrina Kaif and Vicky Kaushal are all set to get married in Rajasthan on December 9 and suddenly shocking news comes that a complaint is filed against both the stars. The other wedding functions like Mehndi, Sangeet, and haldi started on 7 December, and also the couple left for their wedding venue.
But all of a sudden here comes shocking news as per the latest report a complaint has been filed against the couple in Rajasthan by an advocate for the closure of the road which was to Chauth Mata Mandir.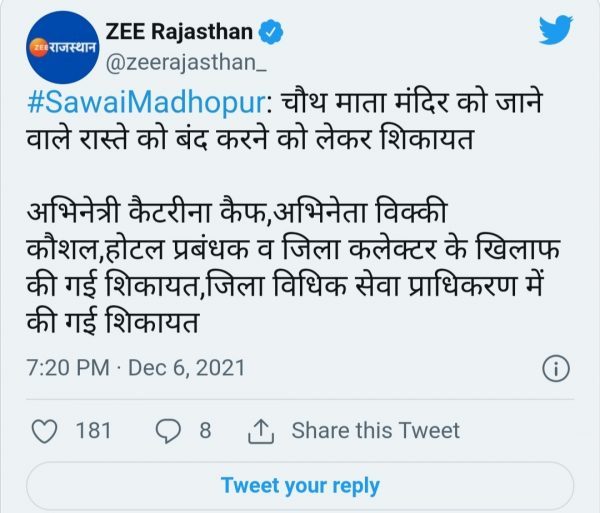 As we know Both the stars are getting married at six senses Fort Barwara Rajasthan which is at Sawai Madhopur District, also known as Chauth Ka Barware. The Six Senses Fort is located on the way to this temple and the authorities have decided to shut down that road from December 6 to December 12 till Katrina and Vicky's marriage ceremony ends.
An advocate "Naitrabind Singh Jadon" has filed a complaint against both actors. In his complaint, he argued for the closure of the road which goes to Chauth Mata Mandir. Not only this He complained against the district collector, and the representative of the event company also.
After that, A meeting was conducted between district collector Rajendra Kishan, police superintendent Rajesh Singh, ADM Suresh Suraj Singh Negi, and representatives of the event company to discuss the arrangement of Vicky Kaushal and Katrina kaif's high profile wedding.
Costs of venue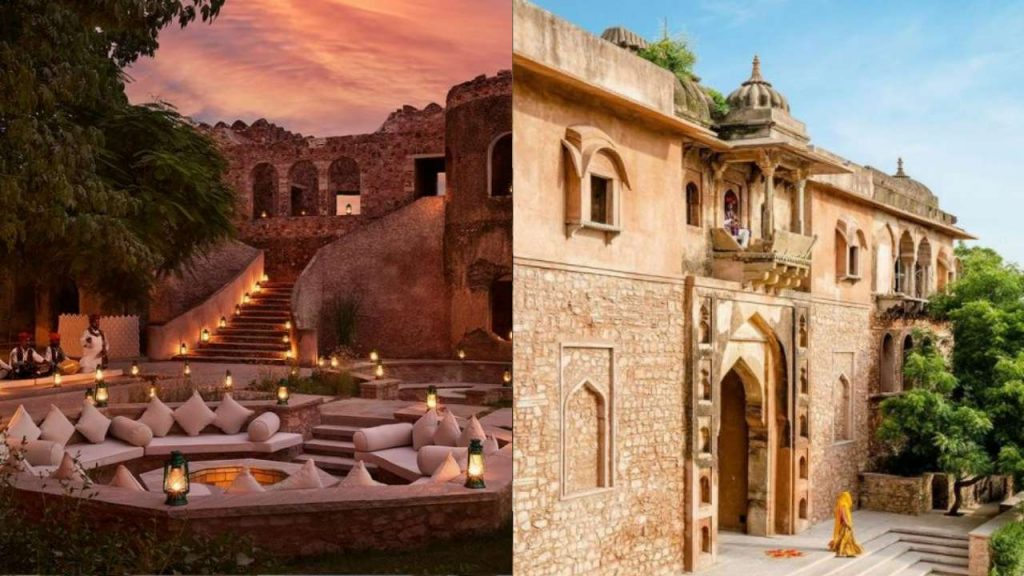 Katrina and Vicky are going to marry in The six senses hotel at Barwara of Sawai Madhopur District. The hotel has a lavish suite and this high-profile wedding is going to be held in the most expensive suite costs 7 lakh per night.
Raja Maan Singh for Vicky Kaushal and Rani Padmavati suite for Katrina Kaif is already Booked for the wedding. There is a private garden and swimming pool also. A couple can see Aravali mountains as a view.
The hotel has other suites that also costs 4 lakh per night and 1 lakh per night. Overall It is going to be a lavish wedding in Bollywood.