On October 29, 2023, one of Balaji Telefilms' most iconic shows, "Kasauti Zindagi Kay" (KZK), celebrated its 22nd anniversary. The beloved series, set against the backdrop of Bengali culture, revolved around the tragic love story of Prerna and Anurag. They were deeply in love but faced unrelenting obstacles from fate.
KZK's Enduring Popularity
"Kasauti Zindagi Kay" earned immense popularity, making main characters like Prerna, Anurag, and the enigmatic Rishabh Bajaj household names. In a recent Instagram story, Ronit Roy, who portrays the iconic Mr. Bajaj, described the show as a "career-redefining project" in a recent Instagram story.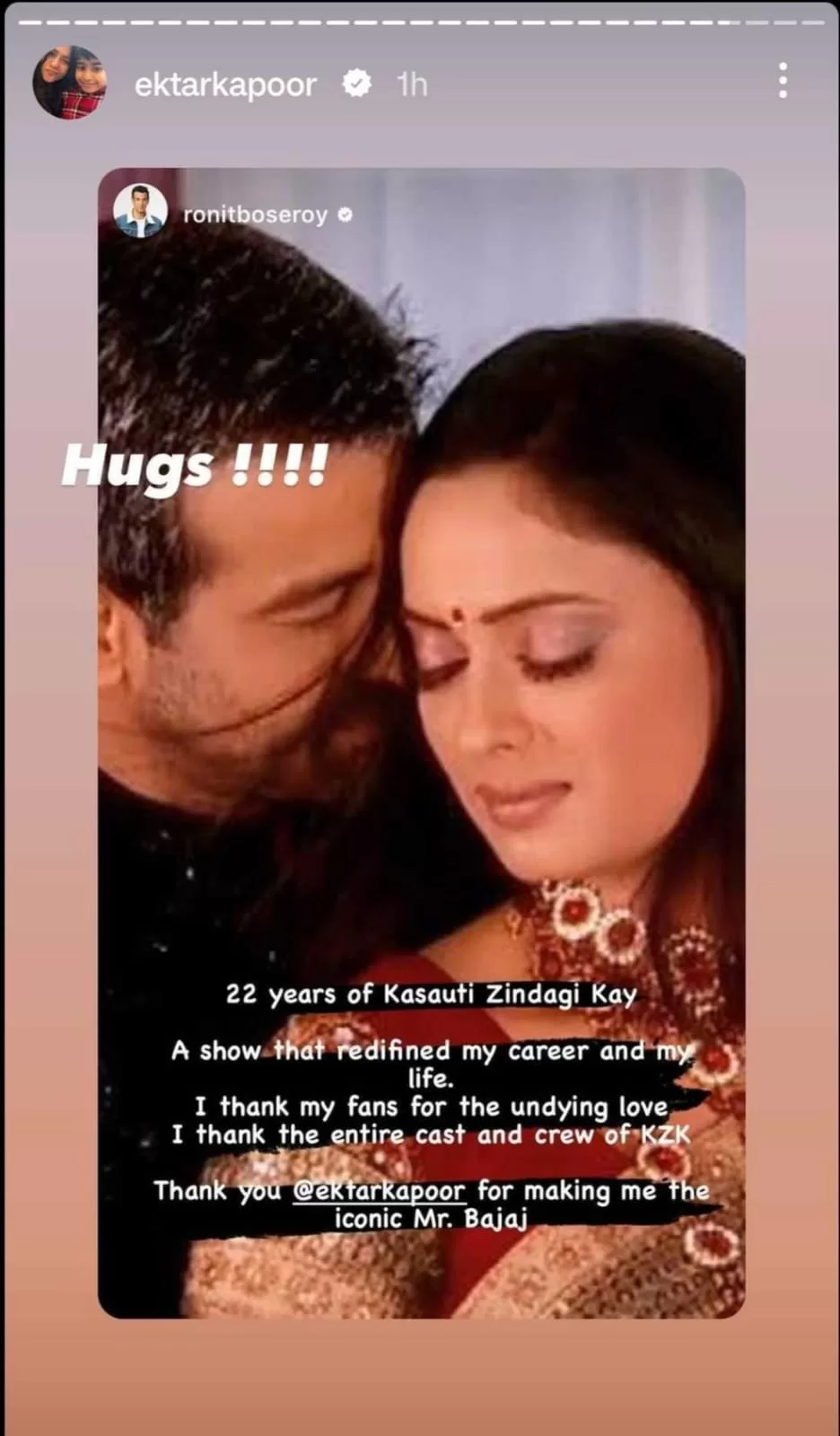 Ronit Roy's Tribute
Ronit Roy shared a glimpse of KZK's legacy in a heartfelt Instagram story. He reminisced about the show's profound impact on his life and career. He thanked his fans for their unwavering love and credited the entire cast and crew. He also thanked Ektaa Kapoor for casting him as the iconic Mr Bajaj.
Ektaa Kapoor's Response
The show's producer, Ektaa Kapoor, responded to Ronit Roy's story with a simple yet affectionate "Hugs !!!." This exchange between the actor and producer showcased the deep bonds formed during the show's making and its lasting impact on those involved.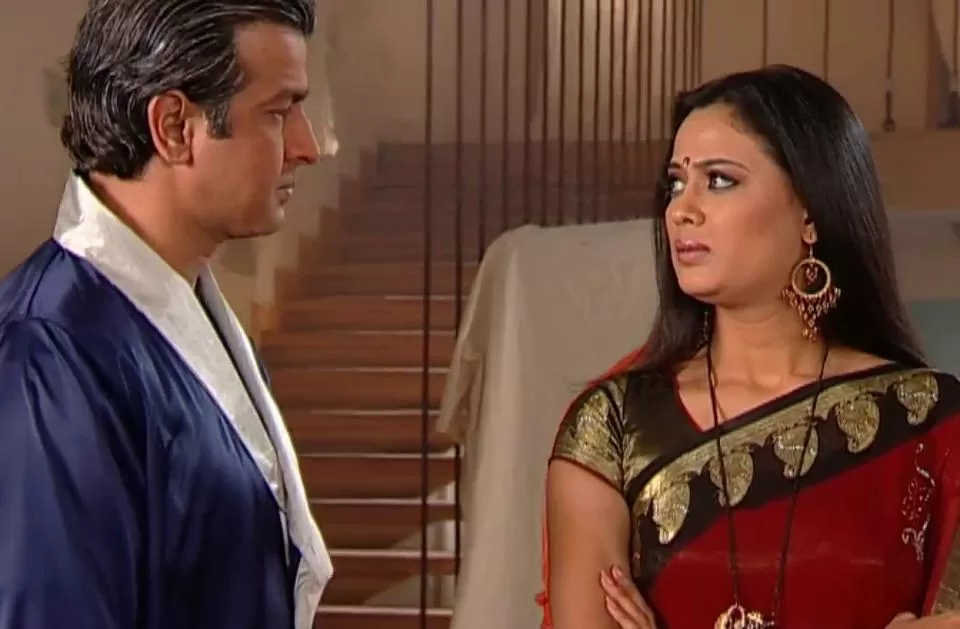 KZK's Remake and Continued Popularity
KZK's popularity led to a 2018 remake with Erica Fernandes and Parth Samthaan as the original Prerna and Anurag. Although the initial casting for Mr. Bajaj featured Karan Singh Grover, Karan Patel took over, and Hina Khan portrayed Komolika's iconic character.
The Recipe for KZK's Success
"Kasauti Zindagi Kay" achieved immense popularity for several reasons. Its compelling storyline, featuring complex characters like Prerna and Anurag, resonated with a broad audience. Viewers were captivated by the obstacles the star-crossed lovers faced.
A stellar cast, including Shweta Tiwari, Cezzane Khan, and Ronit Roy, delivered powerful performances that breathed life into their respective characters. The show's high production values, sets, costumes, and music contributed to its appeal.
The Legacy of Mr. Bajaj
One of the standout characters in the series was Mr. Bajaj, portrayed by Ronit Roy. This character was complex and multi-faceted, initially depicted as a cold and ruthless businessman but later revealed a more compassionate side. Mr. Bajaj's unwavering love for Prerna and Ronit Roy's exceptional portrayal of him played a pivotal role in shaping the character's iconic status.