Adil Khan Receives Death Threats To Marry Rakhi Sawant; Deets inside!
Who is not aware of the Bigg Boss famed and true entertainer Rakhi Sawant? Previously, the actress is in the headlines due to her breaking up with husband Ritesh after the duo appeared in Bigg Boss together. Nowadays, she is linked up with businessman Adil Khan and claimed that they are in a serious relationship. They both are captured together in the gym, wandering around and spending quality time with each other. Adil Khan gave her BMW as a gift and Rakhi Sawant shared this via social media and confirmed her relationship with Adil Khan.
The entertainer again grabbed the headlines as Adil Khan received death threats on his phone after Dabangg actor Salman Khan. They revealed the death threat message in front of the camera and Rakhi urge them to leave them. In her pretty anger, she said that she must be killed before reaching Aadil. While showing the message Rakhi said,  "Aap log mere bhai ho, behen ka Ghar basao, ujado mat."
Click here to watch the viral video
A few days ago, Rakhi revealed that she wants to serve as a bodyguard after Dabangg Khan received death threats from the Bishnoi gang. She said to the media, "I am very happy that Salman got a gun license. Salman sir don't take tension. Nothing will happen to you. Everyone's blessings are with you and I keep on praying for him day and night. I prayed for his gun license also so that he can get it to keep himself safe. If required, I can step up to become his bodyguard. I will walk with him and if anyone shoots, the bullet will hit me." Okay then!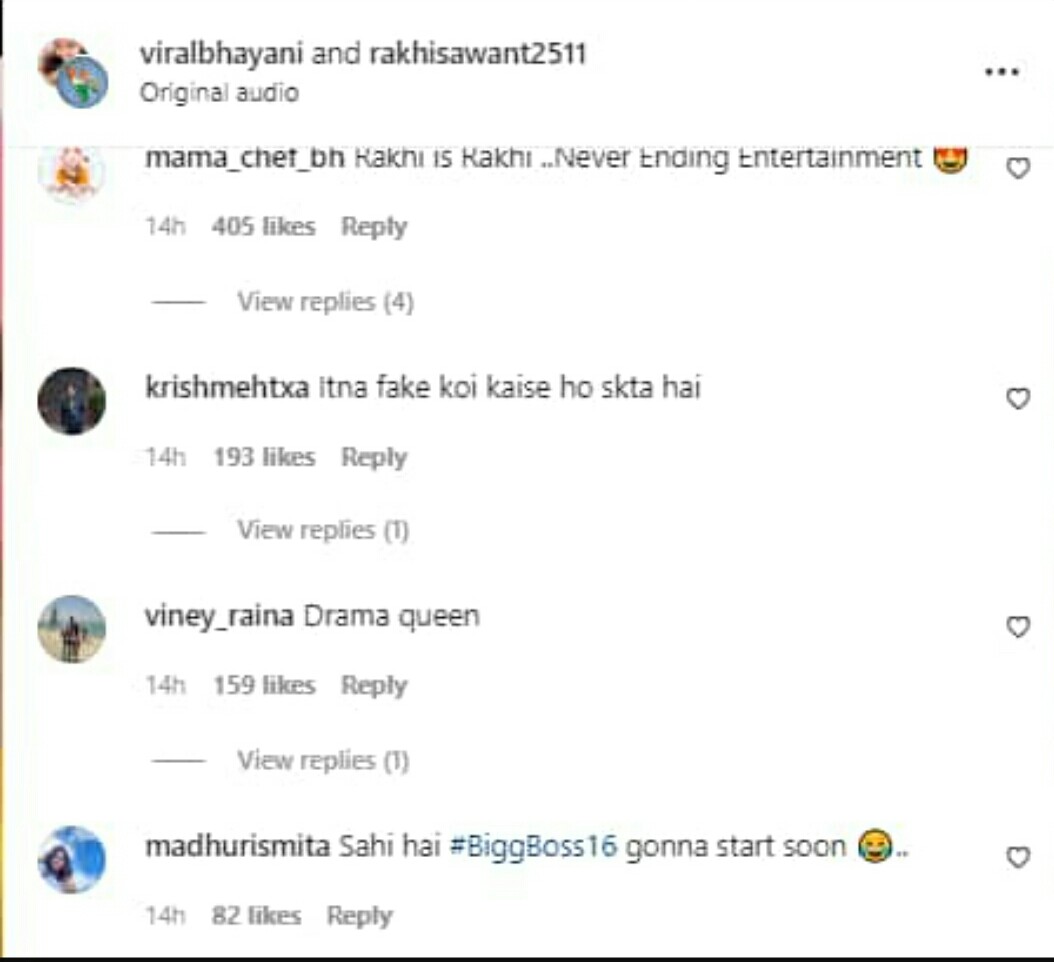 As soon as the video surfaced on the internet, netizens trolled her. One user wrote, Mika, Sudhar Jaa ab, Khush rhene de dono ko. Another user wrote," Hadd hai, Aadil ki smiles one Saari story bta di". The other comment read, "Kitna over acting Karti ho Rakhi, Adil ko Bhi bola dia Karo".