After Asking For 'Kiss' From Devoleena Bhattacharjee, Abhijeet Bichukale Clarified, Rashmi And Devoleena Fight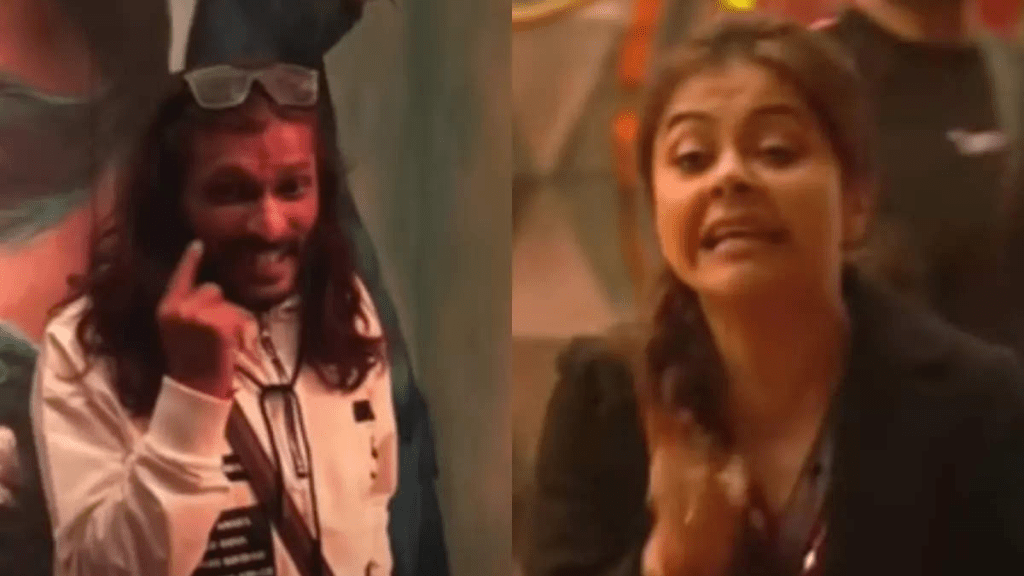 Every day new ruckus is being seen in the house of 'Bigg Boss 15'. While on one hand, the makers are bringing different tasks for the contestants to make the game more difficult, on the other hand, the housemates are trying their best to cancel the task. Recently, the 'Ticket to Finale' task was also canceled, but during this task, Abhijeet Bichukale created a ruckus in the house by asking for a kiss from Devoleena Bhattacharjee.
Abhijeet asked for kiss
Actually, Abhijeet Bichukale was playing Devoleena Bhattacharjee's support in the task. During this, he was also stealing fiercely for Devoleena in the task, but then he said that he would also give his life for Devoleena and would she give him a kiss. During this, he also puts his hand on his cheek. Devoleena gets furious at Abhijeet's statement, after which there is a huge ruckus in the house.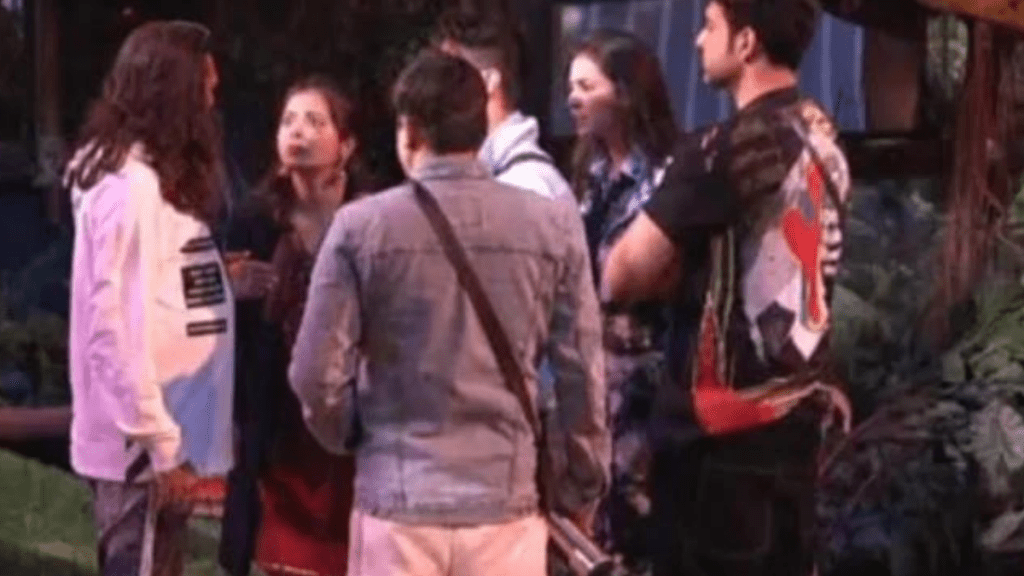 Devoleena told Abhijeet, 'Not all this.' Not only this, after some time when Abhijeet comes again to talk to Devoleena, then the actress tells him not to cross the line. She says, 'I will talk to you on this issue, I have said don't cross the line.'
Devoleena then tells Rakhi Sawant and Ritesh about Abhijeet's actions in the house, which is followed by high-voltage drama in the house. it happens. During this, many people support Devoleena, while some contestants also support Abhijeet Because Devoleena and Abhijeet's friendship is good and they both often joke. 
Abhijeet clarification on this matter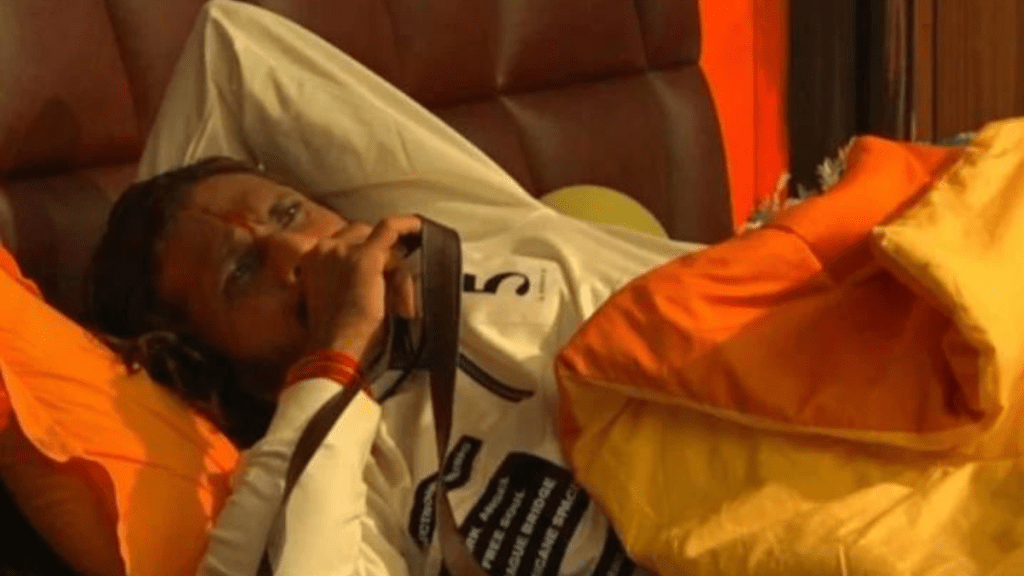 However, Abhijeet lies alone in the bedroom in the midst of all this ruckus and gives his clarification on the matter. He says, 'She takes care of me here. Keeping it for the last 15 days. She is very nice and our friendship is also very good. We both look together. I don't know why she raised this issue. If I am wrong then I also said sorry. She also accepts but comes around and says that you are wrong. I do not understand this.If there is no friendship between us, then this issue will be different. But the whole of India is seeing that we have a very good friendship.
Tejashwi Prakash openly supported Devoleena Bhattacharjee in this whole matter. When Tejashwi comes to know about this, she gets very angry at Abhijeet. Not only this, she even calls Abhijeet 'neech'. Apart from this, everyone including Karan Kundrra, Shamita Shetty, Rakhi Sawant, Riteish supports Devoleena and tells Abhijeet the truth.
Devoleena's Argument with Rashmi Desai
Rashmi Desai does not support Devoleena in this entire controversy. She repeatedly says that when you give such a discount, the other person will cross the line. After this, there is a lot of fight between Devoleena and Rashmi.