After Calling Vikrant Massey a 'Cockroach', Kangana Ranaut Wishes Him On Marrying A Himachali Girl
Bollywood's outspoken girl Kangana Ranaut always grabbed the attention of an audience by commenting on B-Town celebs or nepotism. Now, the Manikarnika actress takes a dig at political ethics as well. Kangana always respects her native 'Himachal Pradesh' where she belongs too. Kangana's love and respect for Himachal are always visible in her post and comments.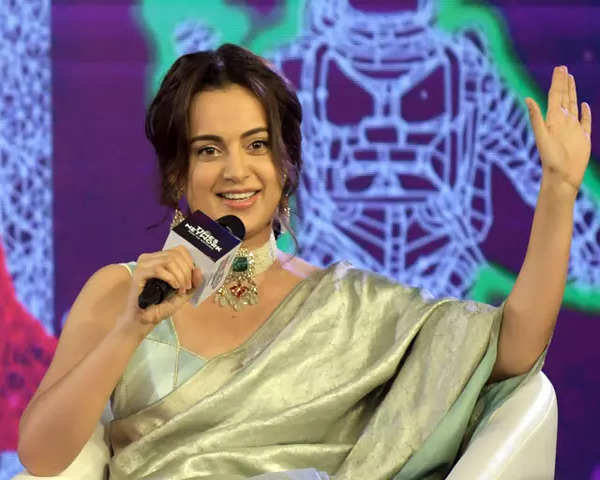 Now, the actress wished Criminal justice famed 'Vikrant Massey' to marry a Himachali girl. Yes! You heard it right. Vikrant Massey is the same guy whom Kangana once said Cockroach. It was the time of Yami Gautam's marriage. Yami shared a Post of her marriage in a red dress, by commenting on her Post. Vikrant wrote, "Pure and pious like Radhe Maa." Actress Kangana wrote on the same and trolled Vikrant by commenting, "Kahan se nikla ye cockroach. Laao meri chappal.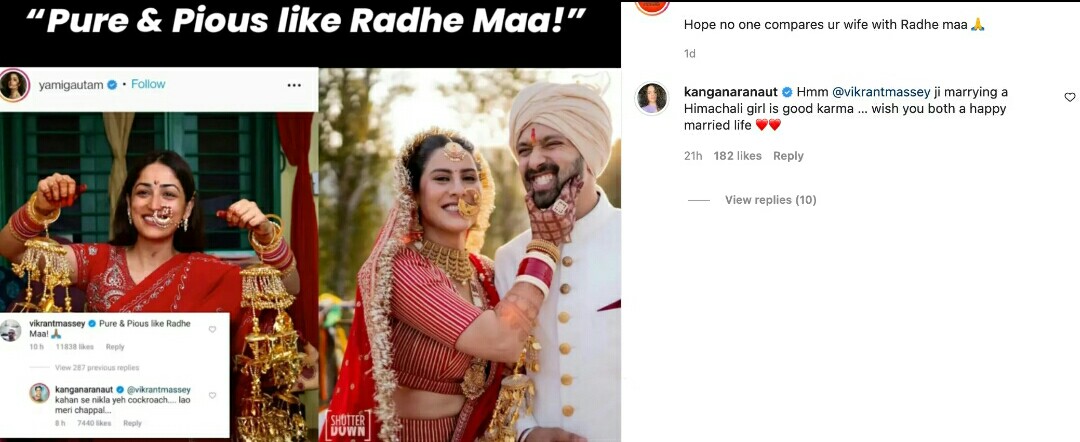 When the interviewer asked about Kangana's comment? Vikrant said, "I don't pay attention to all these things. I try to very consciously negate toxicity in my life. That's why I don't go to Twitter much and I have been very vocal about it. That is one of the worst public discourse platforms that we have. But individually, I generally don't tend to pay attention to these things. So, to wrap it up I will quietly quote one of my favourite writers Roman emperor Marcus Aurelius. You pray for the ignorant. The only thing you can do for the ignorant and unaware is to pray for better sense and wish them the best in life."
Recently, Vikrant shared photos of his marriage on social media. The post's caption read, "Congratulations @vikrantmassey. Hope no one compares your wife with Radhe Maa." Kangana also saw the post and wished Vikrant on marrying a Himachali girl. She wrote, "Hmm @vikrantmassey ji marrying a Himachali girl is good karma … wish you both a happy married life."