After Getting An Apology From Rosie's O'Donnell To Call 'Someone Chopra; Priyanka Chopra Said "Google My Name"
Being called by 'someone', 'BlaBla' or that one's wife or daughter is common recognition for women. But this type of symbol should not be used for anyone or at least for the women in power. To teach this Orthodox ox thought, the global Star and entrepreneur Priyanka Chopra slammed American Comedian Rosie O'Donnell. The actress leaves along not on her Instagram story without mentioning Rosie's name.
The story begins when Actress Priyanka Chopra Jones and Nick Jonas attend a show on which O'Donnell was performing. The comedian mistakenly recognizes Priyanka Chopra as 'Nick Jones wife' and 'someone' Chopra. The actress was amazed to hear that as per O'Donnell she is the daughter of Deepak Chopra. However, the comedian trolled for her mistake and immediately she apologized for her mistake.
Now, PeeCee reacted to her apology and leave an Instagram story without mentioning Rosie's name. The actress said: "Hi everyone. Some thoughts. I have never taken myself so seriously to think everyone would know who I am, or my work for that matter. But if you wanted to make a public apology for a very awkward private encounter, I think probably best to take the time to google my name before doing it or even try to reach out directly."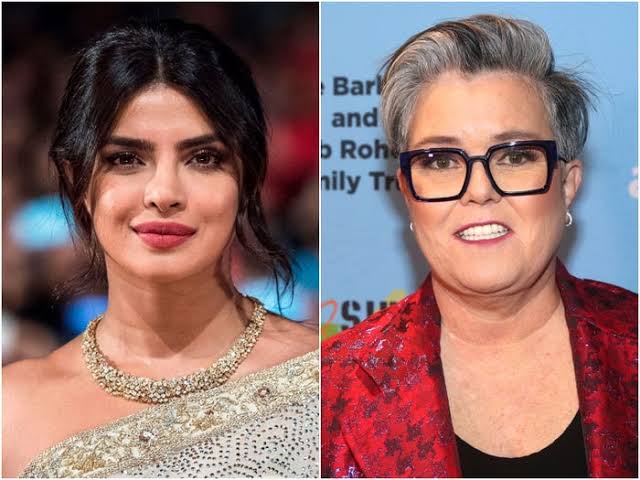 Further, she added, "We ALL deserve to be respected for our unique individuality and not be referred to as 'someone' or 'wife', especially in a sincere apology. If we can learn to respect our differences authentically, the world we raise our children in will be amazing." Priyanka Chopra concluded her statement by using the 'Will Smith' example for justifying her surname 'Chopra'. The actress Said, "As I've said before, not all Chopras are related to the great Deepak, just as not all Smith is related to the legendary Will Smith."