AIIMS Reveals Right Way Of Eating Momos- Read On Here!
Earlier, people used to eat momo while walking in the hills. But now Momo is available in almost all cities. There are different kinds of momo everywhere. Many people get water on their tongues especially when they think of red chutney with him. But no matter how small the size of the momo, it must be eaten very carefully. Such a warning was issued by the All India Institute of Medical Sciences (AIMS) in Delhi.
A research paper on eating momo by AIIMS has been published in a journal called Forensic Imaging. There is mention of the death of a middle-aged man. Momos got stuck in his throat and he died.
During the autopsy, it was found that Momoti was stuck in the mouth of his trachea. After that, the doctors came to the conclusion that Momo was trapped and died. As a result, AIIMS advises people to be careful while eating momos. According to the doctors, Momo is small in size and also a little slippery. So the risk of this accident is high. Because it may get into the throat before chewing with the mouth. As a result, be careful when eating momo. Momo must be swallowed only after chewing well.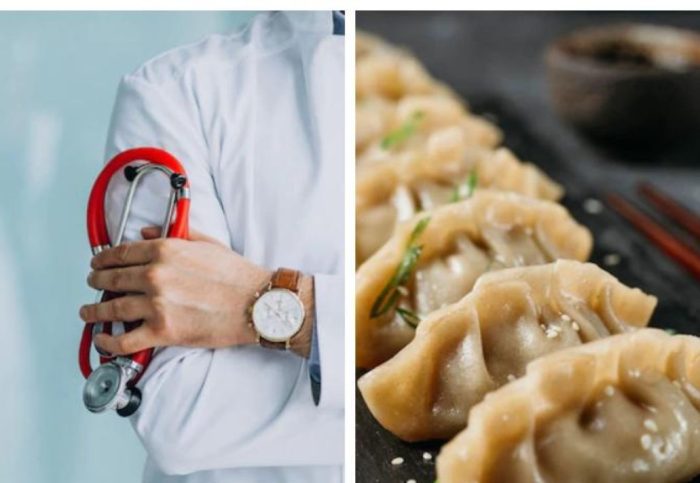 Medical experts at the All India Institute of Medical Sciences (AIIMS) in New Delhi have issued a recommendation after recording the first case of suffocation in Momo. Experts have issued 'Swallow with Care' warnings for Momo, saying that because of their smooth and slippery surface, a person can hold their breath if not chewed properly.