Anushka Sharma 'Reviews UK Biscuits' On Instagram, Shut The People Correcting Her Spelling!
Actress Anushka Sharma shared the details of the types of cookies sold in the UK following a mock trial on social media. Anushka recently started filming for the upcoming show Chakda' Xpress in the UK. Expressing her love for cookies on Thursday, she said: "I love eating Biscuits, but I want to make eating more productive. So I decided to do a biscuit review for you.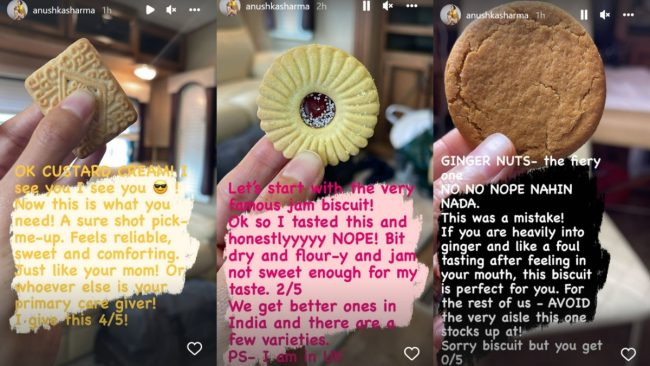 She shared photos of boxes full of different types of biscuits. Starting with jim-jams biscuit she rated it 2 out of 5 and wrote, "In India, we are getting better." Then she ate a rectangular square cake and said, "it's ok-ok but with Black Yorkshire tea? MMMMMMM! I'll eat this biscuit on 3/5."
She was impressed by the custard cream biscuits. She wrote, "Now, that's what you need! it feels reliable, sweet and reassuring. Just like your mother! Or someone who is your primary caregiver. I would give him 4/5." She also tried ginger nuts and said it was a mistake, so people who don't like ginger were advised to avoid it.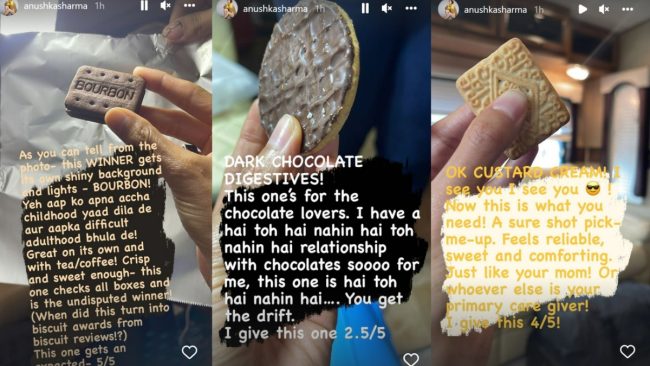 She then tasted the bourbon and rated it the session winner. In addition to quick food reviews, Anushka spoke to several people who called her about the misspelling of biscuits in one of her Instagram stories. "I apologize to those who were very upset that I misspelt the word biscuit! Move on now, please. Thanks."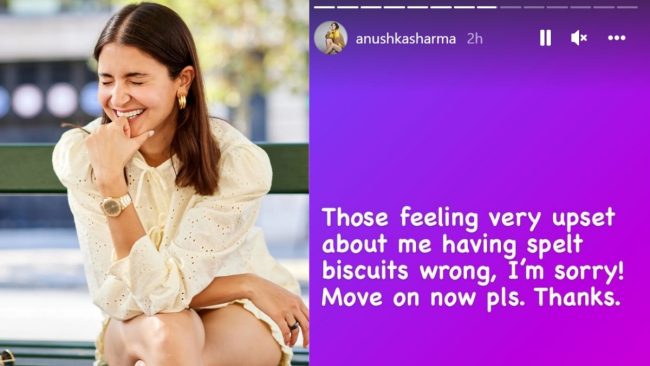 Anushka, who will play Indian cricketer Julan Goswami in the biopic, also says goodbye to Instagram for some time by admitting that eating all the biscuits made her sick. she wrote, "Ok guys I am feeling sick after trying all the biscuits. My friends are messaging me saying that I am well or I need to talk to them. That's it, guys. see you again or maybe not.
Directed by Prosit Roy, Chakda' Xpress tells the story of former Indian cricketer Jhulan Goswami. It will be released on Netflix next year. This biopic was directed by Anushka's brother Karnesh Sharma under his own production company, Clean Slate Filmz.