Arjun Kapoor Shows You What To Do If Katrina Kaif Doesn't Deliver You Mangoes- Deets Inside
Arjun Kapoor posted a photo of a mango treat with a remark that only he could come up with. The actor poked fun at Katrina Kaif, who promotes a mango drink and recently shared a similar photo of halwa she made after her wedding. In December of last year, Katrina married actor Vicky Kaushal.
"When @katrinakaif doesn't send you the yearly dose of mangoes, you still have to manage and find a way to enjoy some mango pudding through @akshayarora3," Arjun posted on Instagram Stories, holding a bowl of mango pudding. Katrina has been a long-time supporter of the mango-flavored soft drink Slice, and the product's advertisements include her.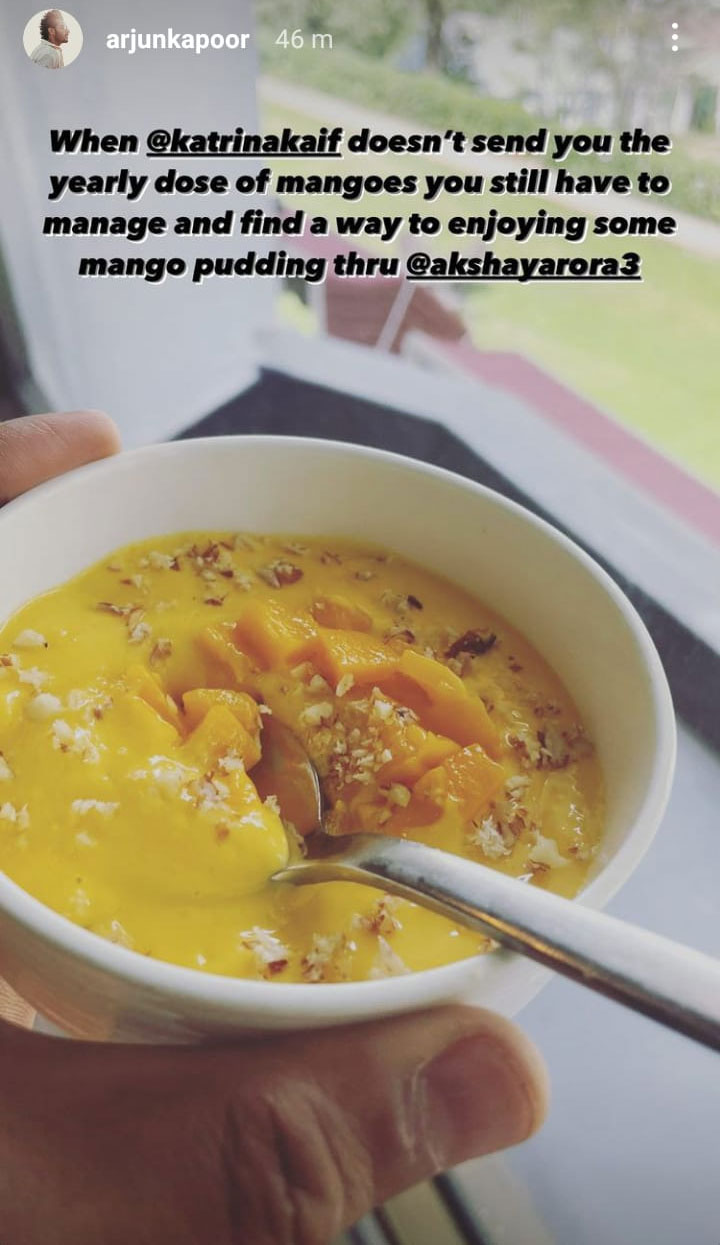 Arjun occasionally gives glimpses of his personal life. He recently posted photos of himself eating momos and asked his followers to recommend the spiciest sauce.
He also recently reacted to a troll who referred to him as a "privileged boy" and told his trainer that he could "never be in shape." "It's because of remarks and mind processes of those who hide behind keyboards like these that the public is made to believe that fitness is always about having the best-looking body and nothing else," he said alongside a screenshot of the comment.
"For everyone who's ever tried to just live a regular healthy life and be mentally happy and tranquil by living for yourself, taking care of yourself the best you can, and developing a routine despite challenges, fitness is a lot more than that."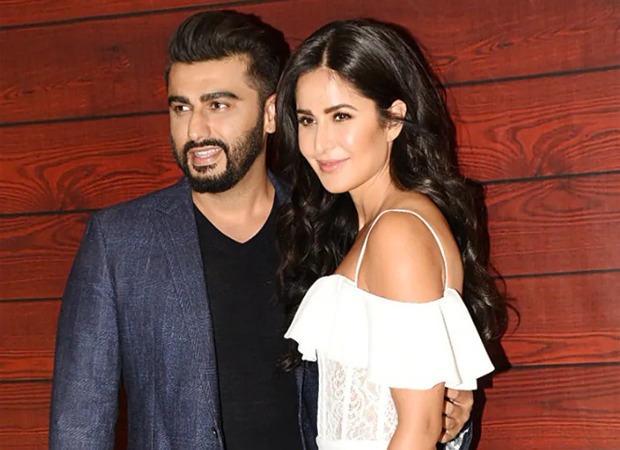 "I encourage anyone who's ever had a bad day, week, or even month with their diet or lifestyle to get up and try again…fitness isn't about a six-pack fitness is about mental-emotional, and physical well-being and any trainer or person saying otherwise aren't looking at it from a wholesome life perspective but for just external gratification," he continued.
The Lady Killer is Arjun's current project. He's also working on Kuttey and Ek Villain Returns.