ASIAN GAMES GOLD MEDALIST BIDS GOODBYE
Asian Gold medalist boxer Ngangom Dingko Singh passed away on 10 June 2021 after battling liver cancer for a long period at the age of 42. Dingko started his boxing career in 1990 at the SAI, Khuman Lampak Sports Complex, Imphal under L. Imbocha Singh. He became a household name in Manipur after winning a gold medal in the 13th Asian Games held in Bangkok which ended India's 16 years of medal drought in the Asian Games. He was bestowed with the Arjuna Award in the same year for his outstanding performance.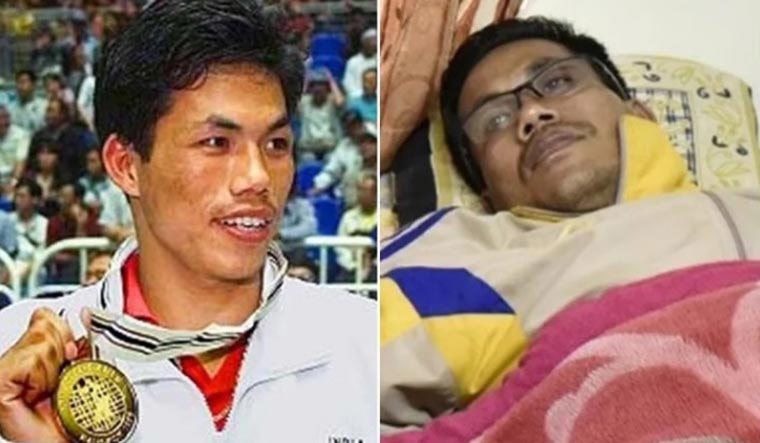 Dingko Singh at Asian Games
Dingko's former coach stated, "Life has never been easy for the late boxer after he was diagnosed with cancer. The illness has taken a heavy toll on his health gradually. It is a great loss not only for Manipur but for the country. Dingko reignited the boxing spirit in the country by winning a gold medal for the country in the Asian Games after a gap of 16 years,"
In the year 2013 Dingko Singh was awarded the Padmashri Award India's fourth highest civilian honor. Many politicians and sports celebrities shared their griefs through twitter including Prime Minister Narendra Modi.
A winning moment in Asian Games
"Shri Dingko Singh was a sporting superstar, an outstanding boxer who earned several laurels and also contributed to furthering the popularity of boxing. Saddened by his passing away. Condolences to his family and admirers. Om Shanti", the prime minister tweeted.        
Mary Kom shares condolences