Aye Khuku Aye: Prosenjit, Ditipriya Walk On North Kolkata Street For Their Film's Promotion; See Pics Here!
Loose white shirt, brown pants, goggles, sunglasses. Who is it on the streets of North Kolkata on Sunday morning? It looks like a sack that encloses by a drawstring. Everyone knows the sweet girl in Kurti-leggings too. All are running away by leaving all work behind. Absolutely, there is no way to be wrong! Prosenjit Chatterjee himself is walking along the market road in Hatibagan! And next to her on-screen is 'Rani Rasmoni', Ditipriya Roy.
The two of them are busy on the way. Crowds are gathering around, as if not noticing! Like her father, Prosenjit grabbed her hand and started talking. He is also telling her about Tollywood's 'industry' in a low voice. He grabs the girl's hand and pulls her towards the road to save her from the speeding car. Just like parents do!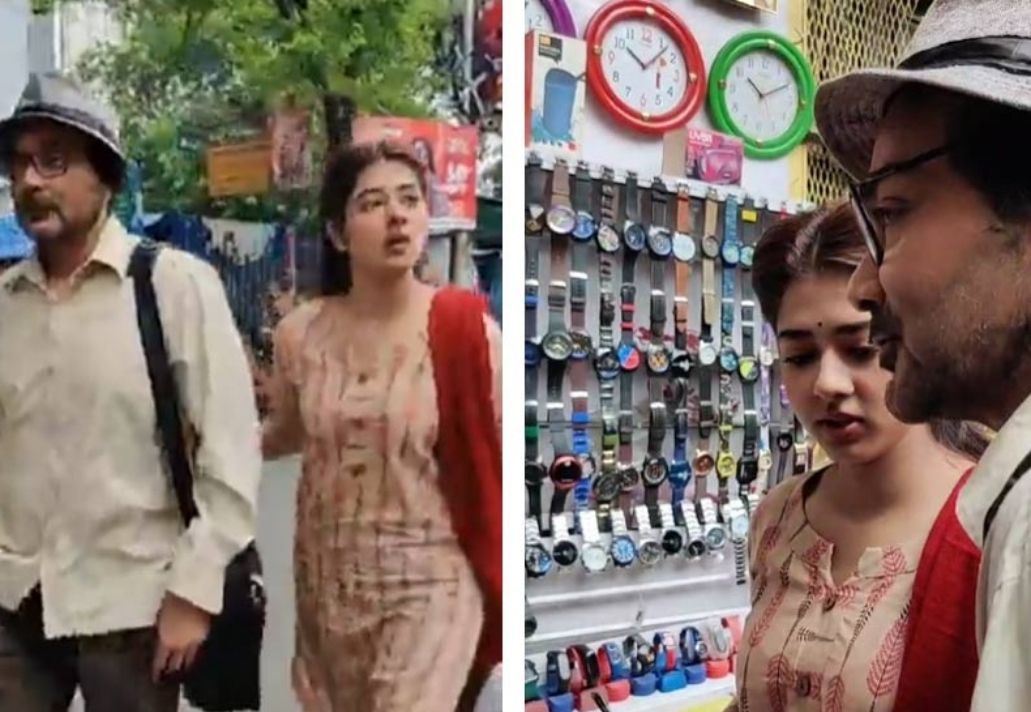 He stopped walking in a sunglasses shop at the behest of his daughter. After seeing all three, wearing Ditipriya, there was a sort of shopping. Then hold hands again. Went somewhere else. But what's the matter?
What are the two stars doing in such a simple dress at seven o'clock in the morning? At that time, however, many around have caught the incident. With the 'stars' within reach, camera captures have begun.
In fact, not Prosenjit and Ditipriya, Nirmal Mandal, and his teenage daughter Buri were walking the path. Nirmal raised the girl who lost her mother at a very young age. Adare, the girl who grew up in power is now the ruler of her father. They will appear on the screen on June 17 as the father and daughter. The name of the picture is 'Aye Khuku Aye.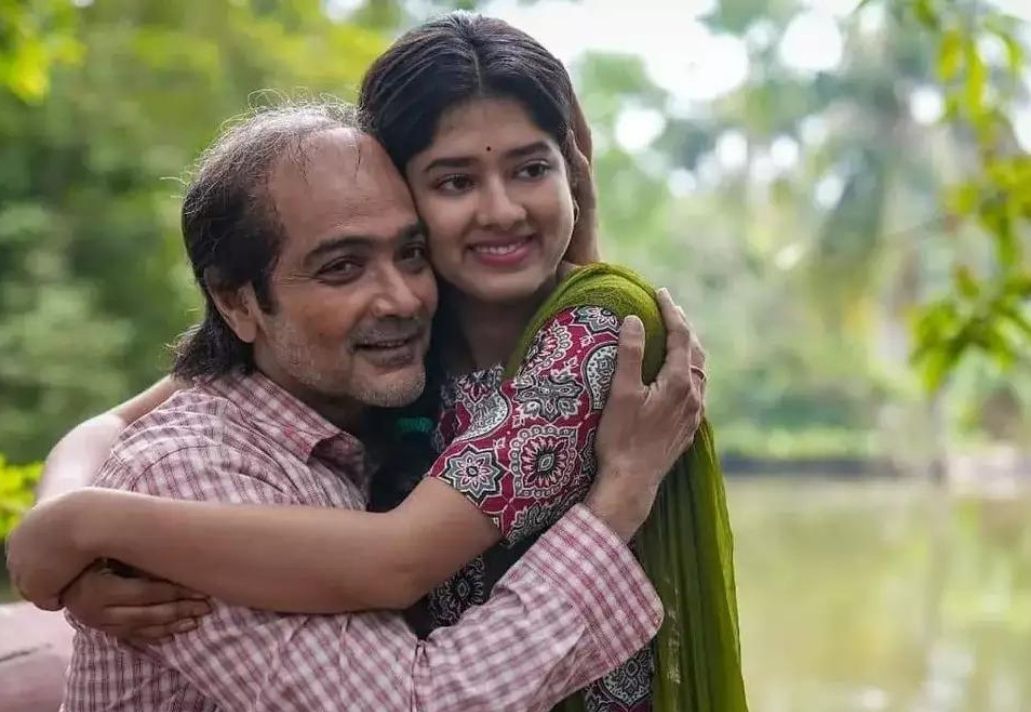 The two went out on Sunday morning to promote the film. His witness was North Kolkata on Sunday morning. From Prosenjit's Facebook page, courtesy of his live broadcast, a large number of fans also got to see such an affair between the two. Rafiat Rashid Mithila is playing the role of Ditipriya's mother in the film directed by Shauvik Kundu. Also present are Sohini Sengupta, Buddhadeb Bhattacharya, Satyam Bhattacharya, Shankar Debnath, and Rahul Dev Basu.'