Ayushmann Khurrana Addresses Chandigarh Kare Aashiqui As His 'Riskiest' Film Ever
Ayushmann Khurana said that it's important to represent the LGBTQ community in an authentic manner, but talking about his past experience, he said that it's difficult to get actors from the LGBTQ community to perform such roles.
Khurana was seen in Shubh Mangal Zyada Saavdhan. In this movie, he played the role of one-half of a gay couple with Jitendra Kumar. In his recent movie, Chandigarh Kare Aashiqui, Vaani Kapoor, the co-star of Ayushmann Khurana, played the role of a trans woman.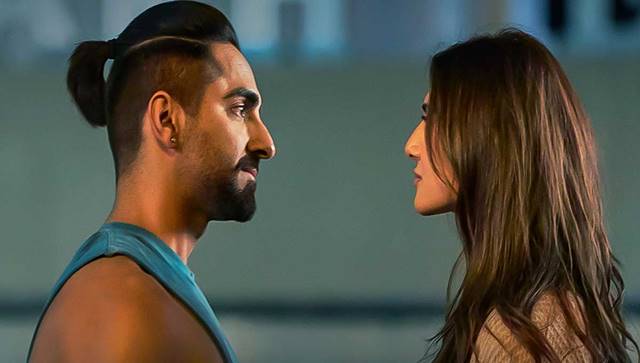 Vaani Kapoor gained appreciation from people, but some people opined that it would have been better if a trans woman had played that role. Acknowledging this, Ayushmann Khurana said that getting the right representation isn't easy. Adding to his statement, Ayushmann said, "I don't think we are there as a society. There are a lot of differences between us and the West. For Shubh Mangal, we got in touch with a lot of closeted gay actors and asked if they were ready to come out and do the film. Because we wanted representation. But they refused, saying they would get typecast and would never be able to play a heterosexual male character. It was impossible to get a gay actor, but we tried our best. "
The Bareilly Ki Barfi actor further said, "We made a conscious effort to market the film in a certain way. We thought people should discover the subject while watching the film. It should come as a surprise. At my last outing, Shubh Mangal Zyada Saavdhan, a lot of people from two-tier cities didn't go see the film because they were put off by the fact that two men were kissing. We thought if we put our subject out in the open and in the trailer, it wouldn't appeal to the wider audience. That is why we had to create the illusion of a rom-com. This film is a great first baby step towards representation. In the time to come, there will be an actor from the trans community speaking for the community. That is only fair; the mic has to be passed. "
Ayushmann plays the role of Manu in the movie, a transphobic man who later undergoes a transformation. The film talks about the general audience, who are not progressive and can easily let go of gender identities. The Andhadhun actor said, "The reactive Manu represents the masses, who are as regressive as anyone out there. He is not aware. His transformation means the transformation of the ordinary man on the street. That was interesting to me. It was easy to understand him because I know people like him. They could be anyone, from rich or poor families, because it is a mindset."
Moreover, Khurana also addresses Chandigarh Kare Aashiqui as his "riskiest project."