Baba Siddique's Iftaar party: Shah Rukh Khan Steals Hearts In Black Pathaani Suit
The reality is that Shah Rukh Khan is a superstar, and there is no disputing that. SRK has a large and enthusiastic fan base, and every time he makes an appearance, the audience goes crazy for the actor.
He was recently seen at Ranbir Kapoor and Alia Bhatt's post-wedding event last night, and today, the actor was spotted at Baba Siddique's Iftaar party, and we're sure his fans will skip a beat when they see his pictures on social media.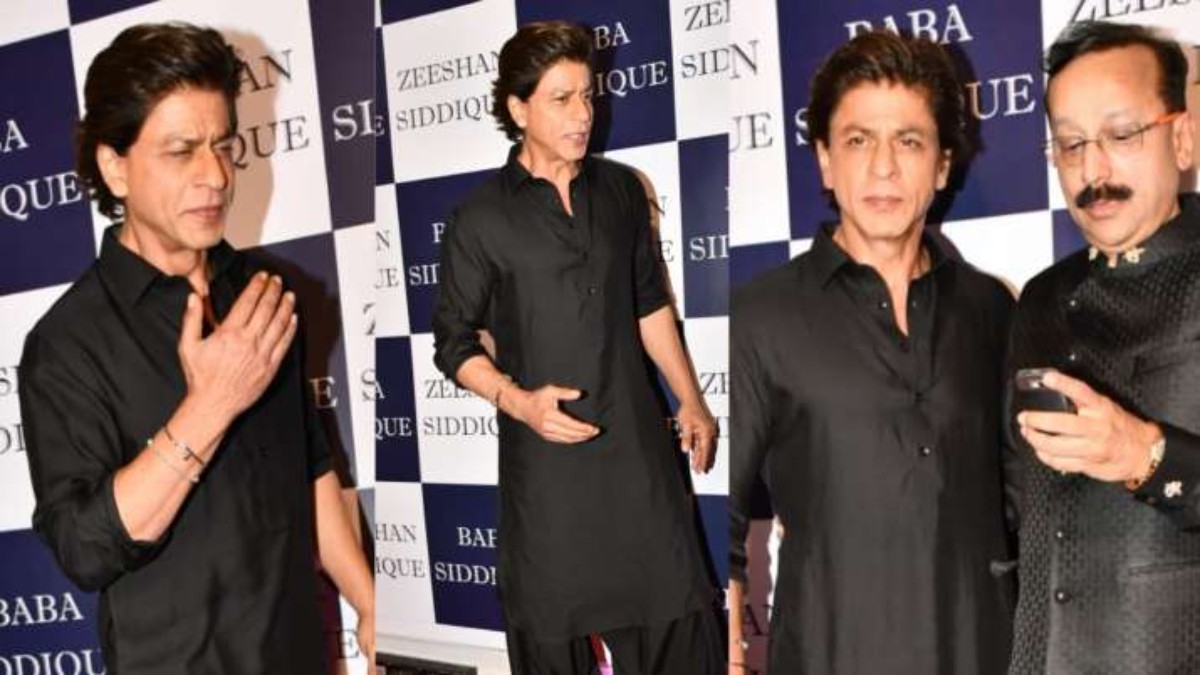 The actor has ditched his Pathaan-inspired appearance. SRK has shaved his beard and moustache and cut his hair in half. SRK sported an all-black ensemble that was both stylish and sophisticated.
We can see Shah Rukh Khan dressed in all-black ensembles throughout the images. As he made his way inside the event, SRK sported a black Pathan suit, finished his appearance with a pair of black sneakers, and looked suave. The actor debuted in a new avatar after cutting his long hair, which had been his signature appearance in Pathaan.
Aside from that, Shah Rukh Khan has shaved his beard and moustache, which he had been wearing for a few months. He said 'salaam' to the photographers.
Take a look at these pictures from the event:
The charm that he has ❤️🔥 #ShahRukhKhan pic.twitter.com/yf6nnWwWw2

— Harsh Mishra.. (@iamharsh55) April 17, 2022
https://twitter.com/moodydamsel_/status/1515715766129410055
Meanwhile, in a recent interview with Pinkvilla, Shah Rukh Khan's Pathaan co-star, John Abraham, said that SRK is responsible for the Attack actor's success in his professional life.
When John was a competitor in a modelling competition judged by Shah Rukh Khan, he expressed gratitude to the actor, saying, "I owe you a lot."
"For better or worse, Shah Rukh Khan is responsible for where I am now since he was the judge on the program when I first began modelling. So I owe a debt of gratitude to Shah Rukh Khan, for whom this was probably just another competition that he judged."