Pamela Anderson dominated the 1990s with her audacious portrayal of CJ Parker on Baywatch. It was a big hit with the fans. The television show had a good mix of drama, thrills and handsome men and women jogging on the beach in their knickers. That should be enough to satisfy a hormonal adolescent.
Anderson became an icon for her role, and years after the programme ended, she reminded viewers that she still had the same amount of charm when she wore a Baywatch-inspired swimsuit for a swimming suit business; even the internet is praising the original queen.
Pamela Anderson Recreated The Baywatch Look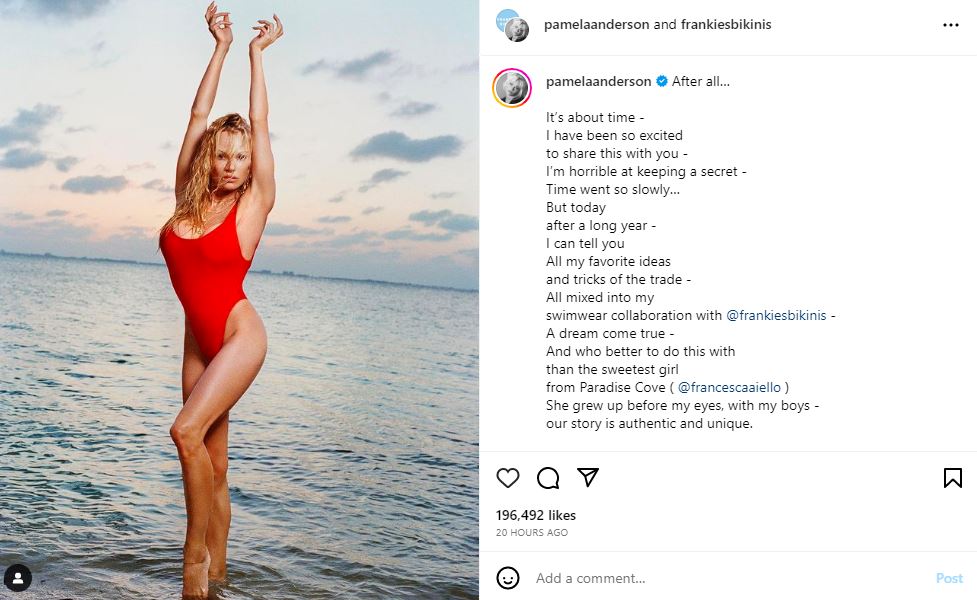 Pamela Anderson shared a shot from a photoshoot for the bathing suit business Frankie's Bikinis on Instagram. She collaborated with them to create her swimwear collection. Surprisingly, the photo she decided to share with the public is from the Baywatch era in the 1990s. Anderson is dressed in a crimson swimsuit with a plunging scoop neck. The suit's cut is dangerously high, and the 55-year-old proudly displays her well-toned s*xy legs.
Posing like the Baywatch chick is guaranteed to bring back memories. Pamela Anderson captioned the photograph and announcement, "After all… It's about time – I've been waiting to tell you about this for a long time – I'm terrible at keeping secrets…"
Fans Recalled Their Baywatch Memories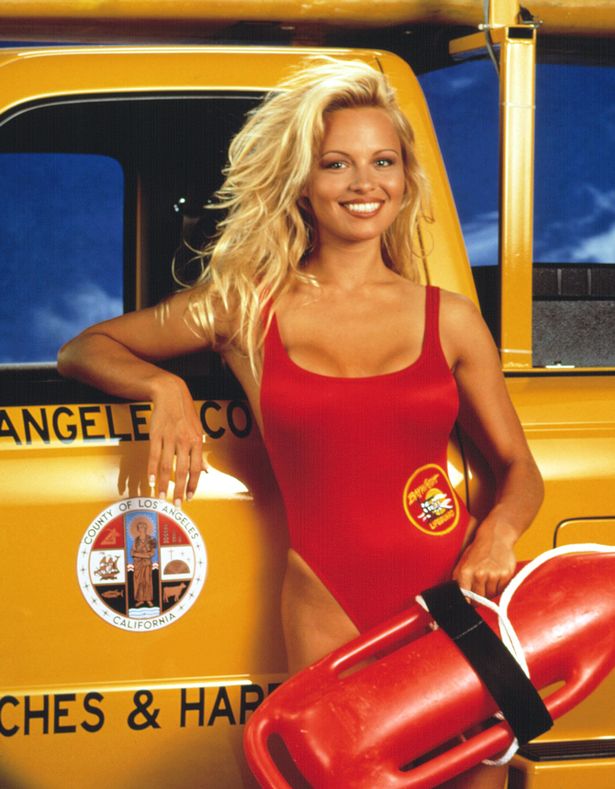 When the pic went viral on social media, fans took no time to comment on her picture. One said, "Baywatch babe forever". Others said she hasn't aged at all and still looks like wine. One said '90s are back.
Pamela Anderson is still considered attractive and desirable by many people because she possesses classic beauty features such as striking blue eyes, a full pout, and long blonde hair that have been coveted for centuries. Her status as an iconic figure of the 90s through her role in Baywatch and other media appearances has contributed to her continued popularity and appeal.