Bigg Boss 14: "People Were Making Fun Of Vikas Gupta's Sexuality And Mocking His loneliness," Says Rashami Desai
Vikas Gupta who is said to be the mastermind of the Bigg Boss house has been making headlines for his personal life. Recently, Vikas Gupta's close friend Rashami Desai visited him during the family week as no one from his family had come to meet him. Soon after the episode, Rashami's entry and her bond with Vikas Gupta her trend on social media. Now, in an interview with Spotboye, Rahsami Desai has opened up on her entry and bond with Vikas Gupta.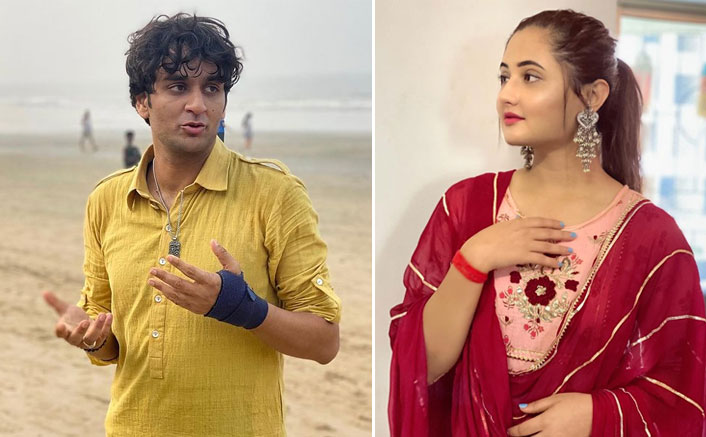 Upon being asked about her real motive to go inside the Bigg Boss 14 house, she said, "During my season, when Vikas had come inside the house, at that time he actually helped me to realise a few things for my own good. I had made a few mistakes in my season and with time I had realised that and worked on it. In fact, sometimes I feel not just me but my viewers also got to learn a lot of things from my good and bad. My whole motive to enter the house was to motivate Vikas Gupta and make him understand that he has to take a stand for himself also. I have been watching him taking stand for others maximum time but not for himself."
Talking about Vikas Gupta being cornered by housemates, Rashami said, "In the outside world, you all are talking about mental illness. And when you are on such a platform where the whole world is watching you and you have a right opportunity to give out a right message, you all have cornered two people in such a manner and that is Rakhi and Vikas. How can they be so insensitive towards them."
She continued, "Vikas is a very smart person. He is a creator and he knows how to create impactful characters. People connect to the content he makes and I appreciate all this. He has his personality but I felt extremely bad when I saw that people are making fun of his sexulaity inside, mocking his loneliness, emotional disturbance and accusing him of gaining sympathy. So, I decided to go and make him understand where he stands and he doesn't have to take all this."
During her visit to the BB house, Rashami Desai also lashed out at Jasmin and Aly Goni for allegedly bullying Vikas by dragging their personal issues into the show. Rashami advised Aly and Jasmin to not discuss other's personal matters on the show.
Click Here To Get Your Woman's Era Magazine Subscription