Rahul Mahajan and Rakhi Sawant, both are the favorite of controversies. The two who used to very good friends have recently entered the Bigg Boss 14 house as challengers. Rakhi and Rahul have known each other for several years, while the formers claim to be his best friend, Rahul has always denied it. In a recent episode of Bigg Boss, the two got into an ugly fight and Rahul Mahajan ended up calling Rakhi Sawant a cheap level ki celebrity and the audience who watch her is also cheap.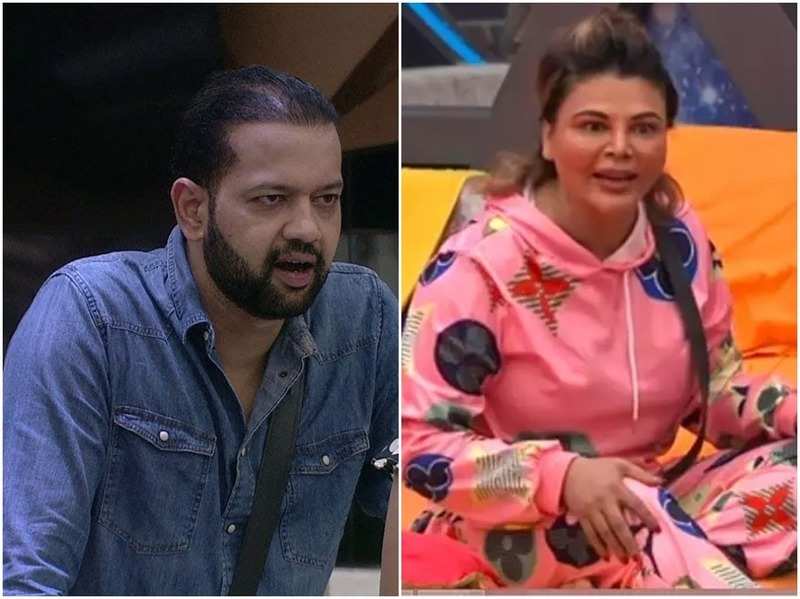 Rahul Mahajan and Rakhi Sawant got into an ugly spat over the household duties. Rakhi misunderstood a conversation that happened between captain Vikas Gupta and Rahul. She felt that Rahul refused to do the duty with Rakhi and was asking him to give him some another partner. Rahul, who was sitting in the garden politely called Rakhi to accompany him, but the latter started yelling at him saying that she is not interested in talking to him. Rahul then shouted at her and said that she likes to do nautanki and she's nobody. He asked Vikas to change his duty as he joined their conversation. Rakhi shouted at Rahul saying, "Nahi chahiye aisi dosti thu hai tere par."
Rahul started screaming at Rakhi saying, "Who the hell is she to ask and enter his personal space? Is she his mother, wife, sister, who is she?." He stated that you have no right on me and he also cleared that they have only met once after the TV show Swayamvar. He further told her that she is a mad woman and only does antics. Rahul calls Rakhi cheap and says that the audience watching her is also cheap who make people like her celebrity. Rahul calls her a joke.
He doesn't stop and keeps shouting at her saying that you are a cheap celebrity and people watching you, the audience are also cheap who make people like you a celebrity. It is unfortunate that you are on the show.
Click Here To Get Your Woman's Era Magazine Subscription