Birthday Special: Zayn Malik's Top 5 Hairstyles So Far; Take A Look!!!
The king of high note, Zayn Malik, has turned 29 today. The Bradford boy has owned our hearts since the X-Factor days, and it is still going strong. Not only his heavenly voice but also his fashion sense, especially, hairstyles shook us always. We have tried to shape our hair like Zayn Malik once in life, didn't we? Whether it's his voice or haircuts, Zayn Malik is perfect in one word. With it being Zayn Malik's birthday, we are re-looking his top 5 hairstyles so far.
Quiff Hairstyle:
Zayn Malik took million of girls' hearts when he first appeared with his quiff hairstyle back in One Direction days. It is one of his best haircuts which still trends. The special characteristic of this quiff is the thick mane loosely slicked back with a natural strand. A perfect haircut for the red carpets.
Shaggy Hairstyle:
Inspired by Justin Bieber, Zayn Malik modified the shaggy hairstyle with a side swept front. Completely covered forehead with the ruffled long locks in the back are on point. The shaggy haircut definitely goes in Zayn Malik's top 5 hairstyles look-book.
Prince Hair Zayn: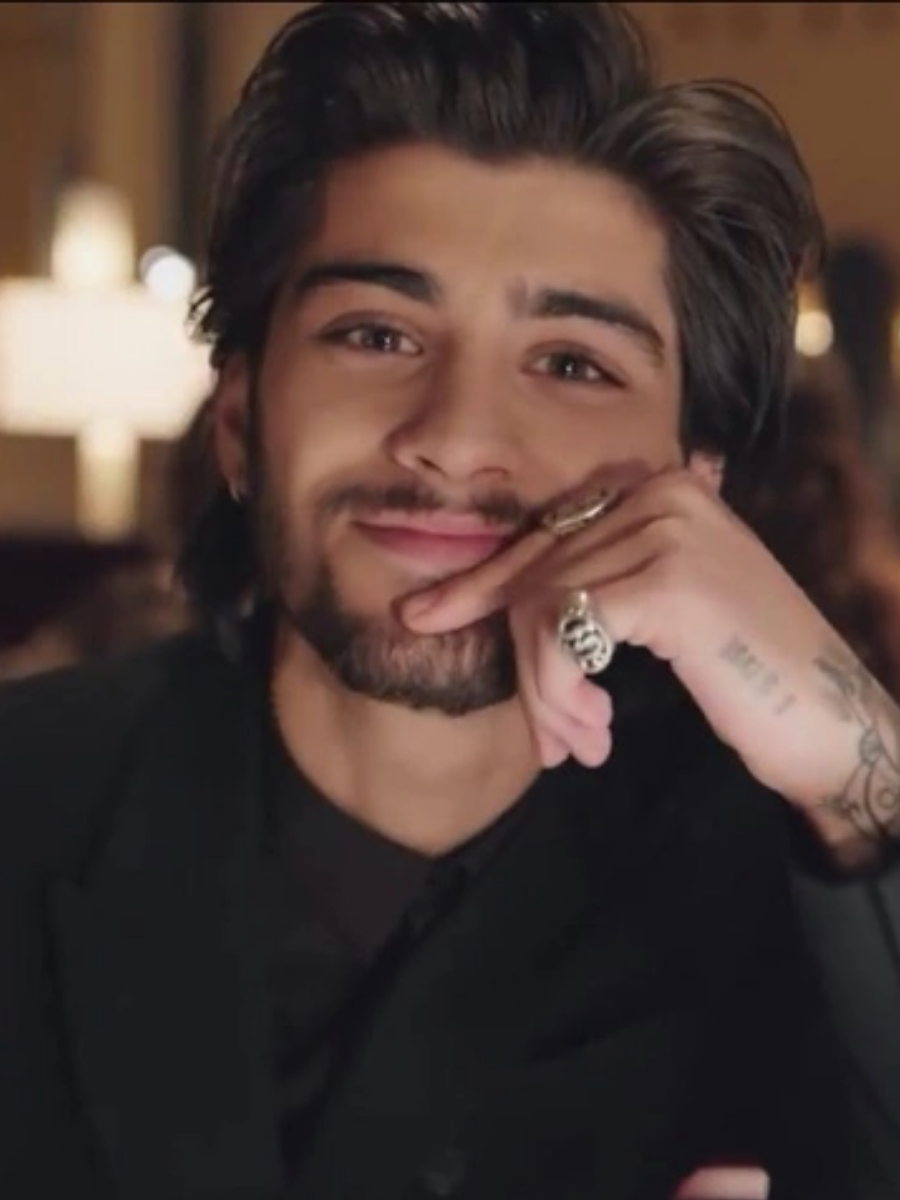 Remember when we got Disney prince hair Zayn Malik? Prince hair Zayn in the Night Changes music video, such a dream. Zayn Malik knows how to pull of both short and long hair and you will be left with only admiration.
The Top Knot Hairstyle: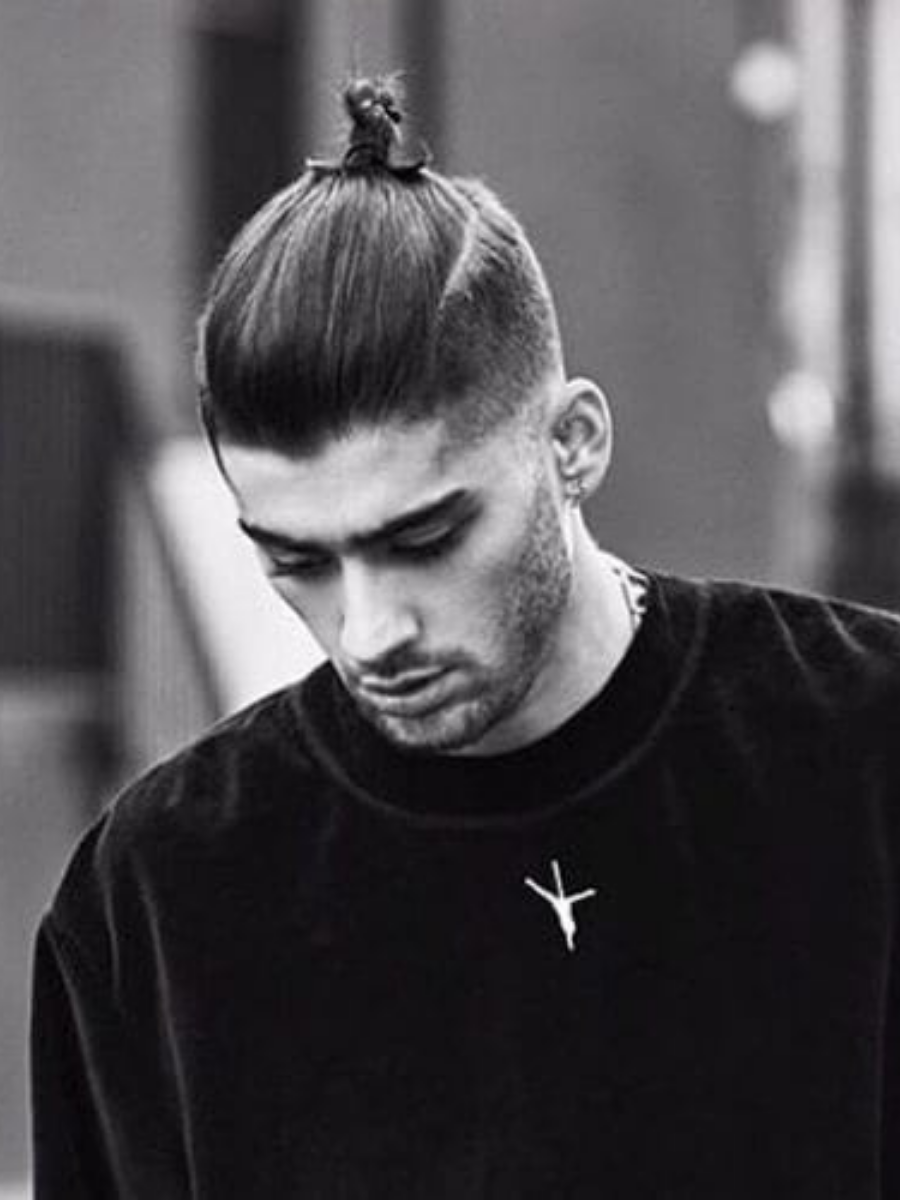 The top knot hairstyle looks so bossy on Zayn Malik. This is such a classy yet royal look of Zayn. It features a high fade with enough hair left on top to slick back and a hair tie. The side-shaved with a short beard is complementing each other.
Wavy Spikes: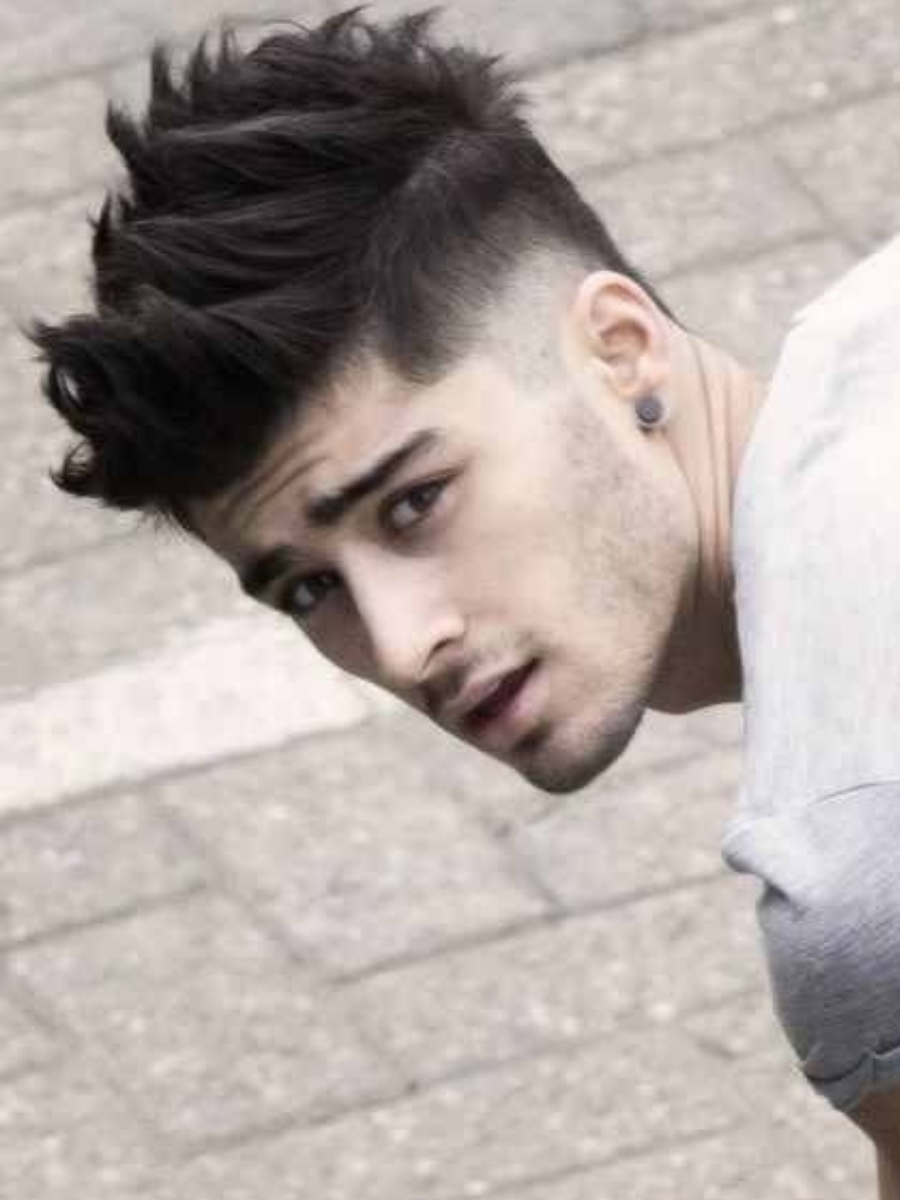 Nothing goes unnoticed in Zayn Malik's fashion. We are unable to find perfect words to describe this hairstyle of Malik. The wavy spikes are looking gorgeous in Zayn's face. The spikes have been cut in such a way that they have taken shapes of waves. So if you are looking for hairstyles, Zayn malik has got you covered.