Bringing Peace: Actress Shilpa Shetty spread awareness for inner peace via her social accounts. Scroll down!
As we all know that Shilpa Shetty Kundra is not just a versatile actress but a fitness prompter as well. She loves to be fit and spread awareness about being fit physically and mentally. No doubt, she is one of the strongest women countries due to her physical and mental fitness. Shilpa is been a huge advocate of self-love, relationships, and life in general with her thought-provoking stories. The actress took to her Instagram story and shared a post about bringing inner peace.
She shared a photo of a book page titled "Bringing Peace" via her social accounts. The note read, "First keep the peace within yourself, then you can also bring peace to others… By Thomas K Kempis. We tell our friends to calm down, stop worrying, and remember that life is good. But the admonitions don't mean much unless we can follow them ourselves. Finding a way to be peaceful, to accept our worries and our problems without fretting, is a constant challenge for all of us. Peacefulness is contagious, though. Once we find it, it has a way of spreading on its own to others. I can create a moment of peace for myself every day, just sitting quietly and letting myself relax".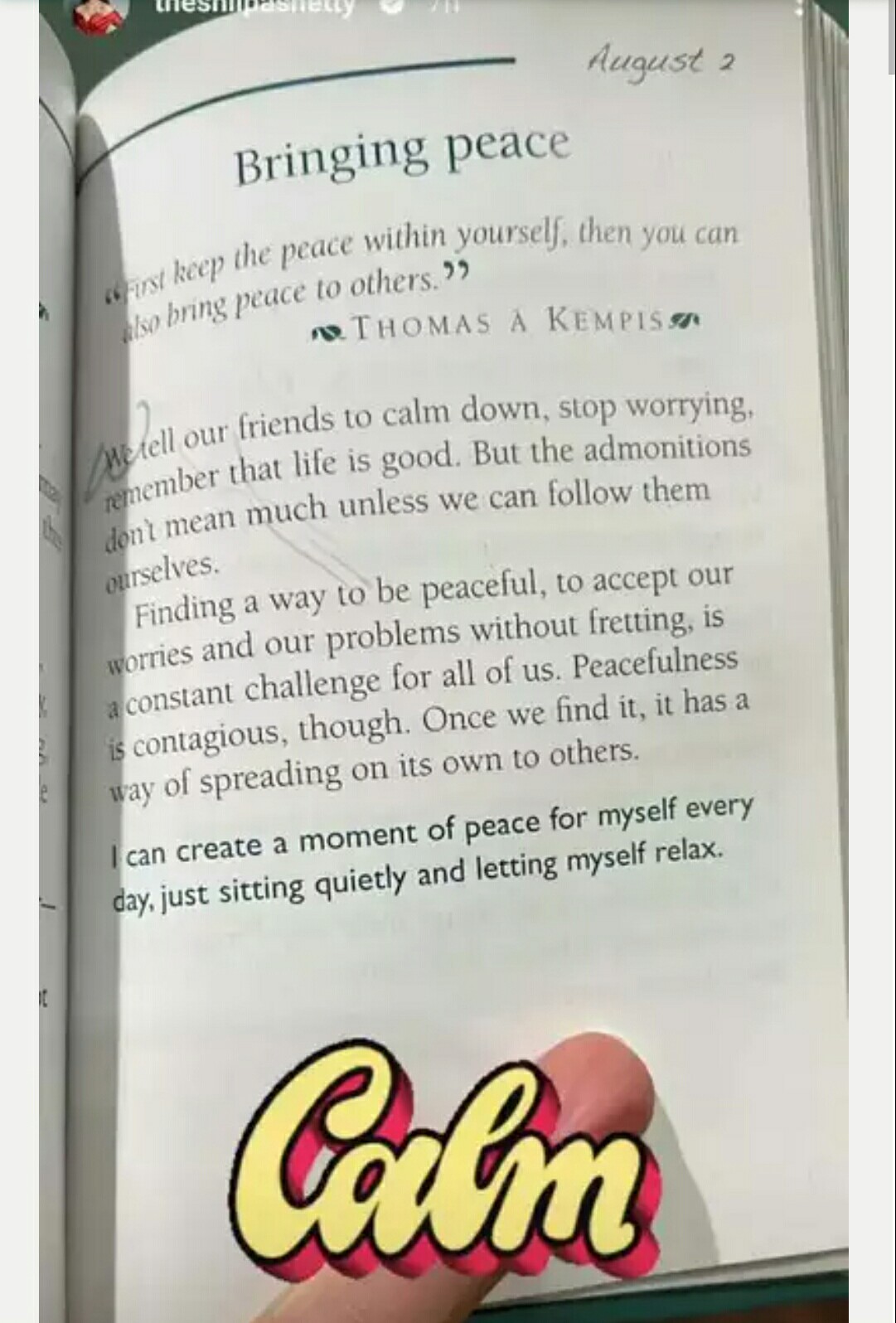 Apart from spreading awareness for fitness, the actress also takes a dig at pop culture and the latest trends. She is so active on social media and shared her views on various topics. The Bigg Brother winner and actress recently made heads turn at the India Couture Week. The actress dazzled in a free-flowing silver gown. Have a look :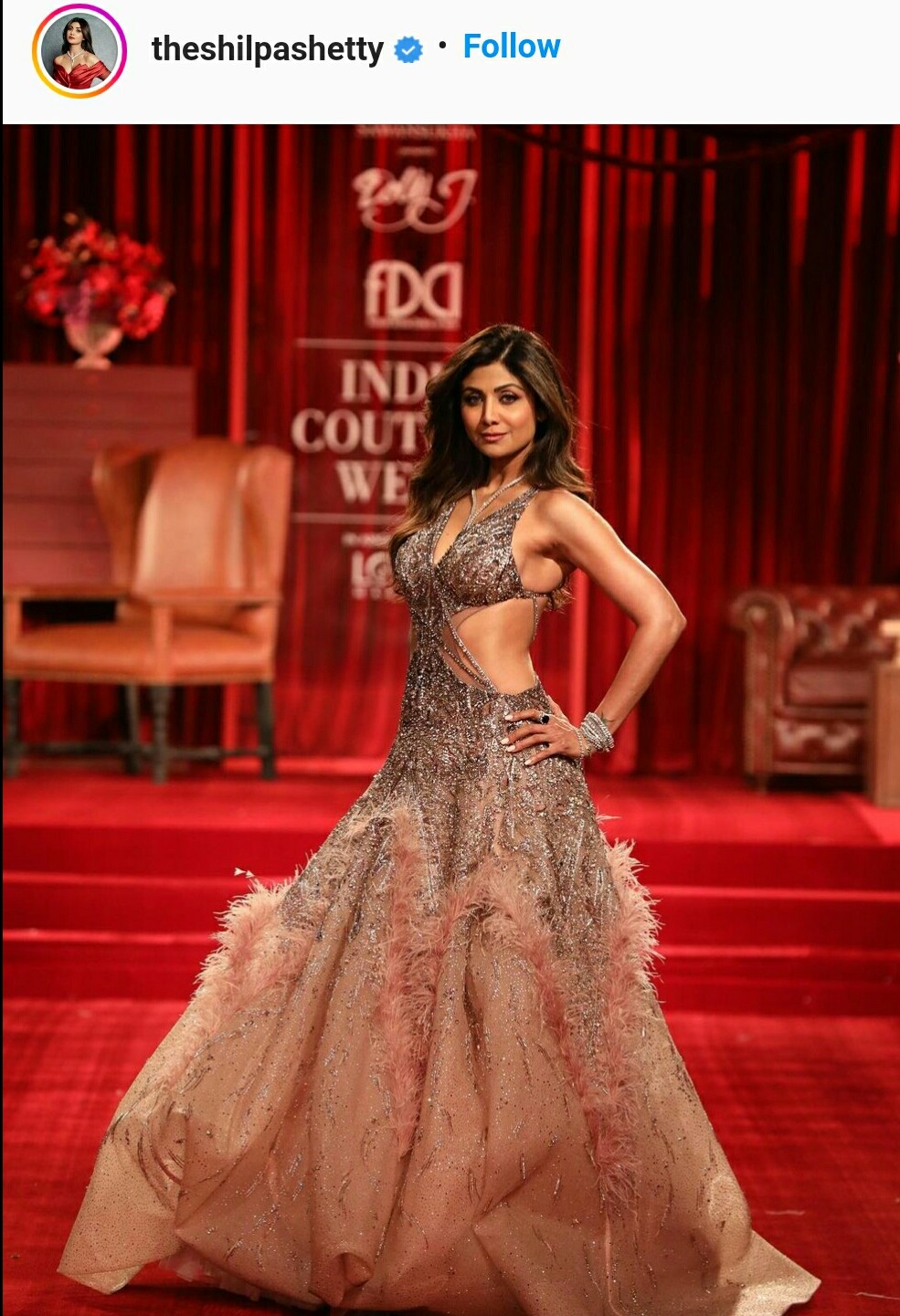 Talking about the work front, Shilpa will be seen next in 'Sukhee', directed by Sonal Joshi and produced by Bhushan Kumar, Vikram Malhotra, Shikha Sharma and Krishan Kumar. She will also be seen in Rohit Shetty's web series India Police Force starring Siddharth Malhotra and Vivek Oberoi.