Check Out Amitabh Bachchan's Secret To Iconic Look In Deewar!
When it comes to fashion, Amitabh Bachchan is known for his awesome fashion sense. In almost every film he is starred in, the actor has set a new trend. So much so, that in the 90's many people choose to even replicate his hairstyle.
The megastar was truly a style icon to many. But little did we all know that his style was never a pre-planned attempt to impress. The secret to his iconic look and style in the movie Deewar has always kept us wondering who his stylist was. We obviously never guessed, it was him all the time!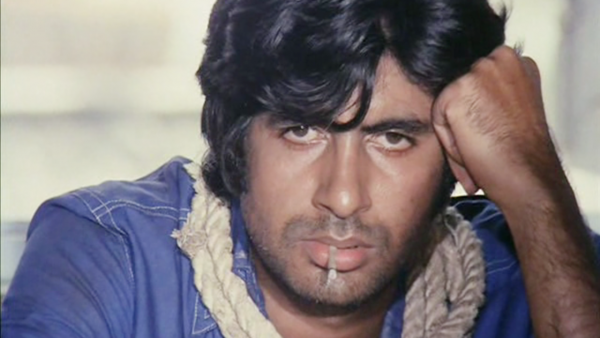 The actor who has now become a huge fan of connecting with his fans on Instagram, gave in another secret today. Amitabh Bachchan posted a still from his film ' Deewar'. In the picture, the actor is seen wearing a blue shirt that is unbuttoned and tied at the waist. Quite a new take on how you can style a shirt we must say!
The picture was captioned as, " those were the days my friend .. and the knotted shirt .. it has a story .. first day of shoot .. shot ready .. camera about to roll .. and the discovery that the shirt has been made too long – beyond the knees .. director could not wait for another shirt or a replaced actor .. so tied it up in a knot and …"  It became a style that we all got hooked on.
Effortless fashion is definitely this megastar's unique style and we love it!