Combining Style And Comfort: 6 Tips For Choosing Chic, Flattering Eyeglasses
Eyeglasses today do more than give you clearer vision.
When you choose the right eyeglass frames in Dubai, you can have eyewear that lets you express your personal style.
Moreover, you'll have a stylish, versatile accessory you can wear anytime, anywhere and pair with any of your outfits.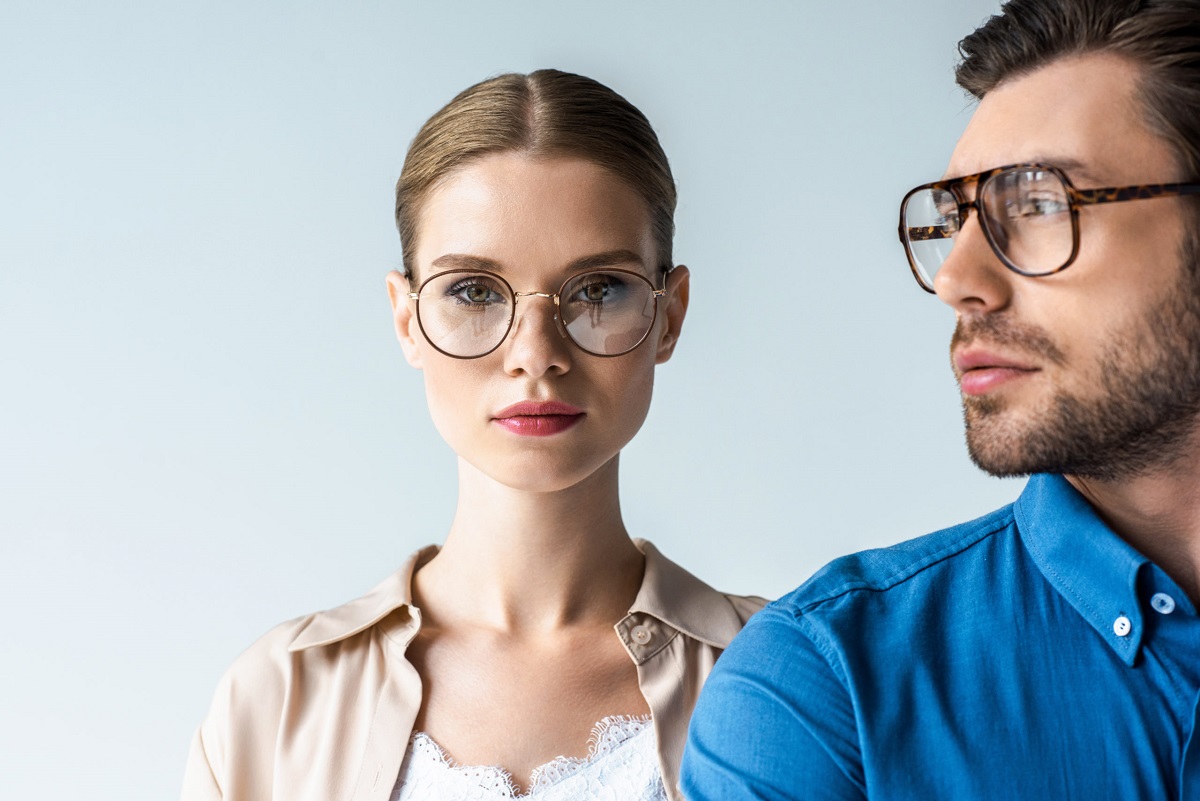 How to Find a Stylish Pair of Glasses That Looks Great on You
The wide variety of options means you have plenty of eyeglass frames and lenses to choose from.
However, this can also pose a challenge since you might need several hours and visits to different optical stores to find a comfy, functional pair of stylish glasses that can work with your lifestyle.  
If you want to buy a pair of glasses that looks great on you and you'll love wearing all the time, follow these tips:
1. Know the right frames that complement your face shape.
You can narrow down your options quickly when you know the types of frames that work best with your face shape.
Below is a guide you can use for determining your face shape and the best eyeglass frames that work with each profile:
Oval: An oval-shaped face has higher and slightly broader cheekbones and narrower jaws. If you have an oval-shaped face, you're in luck because all types of frames look great on you, including oversized, wide, cat-eye, and rectangle.
Round:

A round face has soft curves and smooth lines and is nearly the same width from the jaw to the brow. This shape usually features full cheeks and a rounded chin with few angles. Rectangular, square, and cat-eye frames work best for ladies with round faces.
Square:

A square-shaped face has nearly the same height and length and features a broad hairline and jawline. It also has an angular jaw. If you have this face shape, round, oval, rectangular, and cat-eye frames are your best options.
Heart:

Heart-shaped faces are distinguished by a wide forehead, narrower, prominent cheekbones, and usually pointy chin. Because of this, this silhouette does not have uniform and equal dimensions. Round, oval, and geometric frames are often recommended for women with heart-shaped faces since they bring out the best features of this facial profile.
Diamond:

A diamond-shaped face has a narrow chin and forehead, prominent cheekbones, and angular jawlines. This is considered the rarest face shape. If you have this face shape, opt for round, oval, aviator, and cat-eye frames

.
With these in mind, spend several minutes in front of a mirror to determine your face shape before shopping for your new glasses.
2. Consider your skin tone.
Choosing the right color for your frames is also vital if you want to have eyeglasses that look flattering on you.
To do this, you have to think about your skin tone.
If you have a warm skin tone (yellow, bronze, and gold), frames with hues of brown, gold, honey, beige, and olive green can look great on you.
If you have a cool skin tone (blue and pink), frames with black, blue, gray, mauve, pink, purple, and silver can complement your complexion.
Narrow down your choices further by thinking about which colors make you look and feel lovelier, brighter, and younger.
3. Think about your lifestyle.
If you plan to wear glasses every day (and not switch to contact lenses now and then), choose a pair that can meet the demands of your lifestyle and regular activities.
Think about what you do regularly. Does your work require you to stare at a computer screen for hours? Do you play video games in your spare time? Do you engage in sports and other physical activities frequently?
If you constantly stare at computer screens for work or play, make sure your glasses have blue-light blocking, anti-reflective coated, or photochromatic lenses. Eyewear with these lenses protects your eyes from the glare and blue light devices emit.
If you hike, run, kayak, go for walks, and engage in other outdoor activities regularly, you need stronger frames and lenses. Flexon, nylon, and titanium are the sturdiest frame materials you can choose.
Pair your frames with plastic and high-index plastic lenses to have durable glasses that won't break easily.
4. Prioritize comfort.
Once you have narrowed down your frames to a realistic number, try them on. Make sure the glasses are firmly perched on your nose bridge and don't slide down easily.
When trying eyewear, ensure they don't pinch your nose or ears and trigger headaches.
Also, check if the frames create indentations on the sides of your face. If they do, it means they are too narrow and can become painful to wear in the future.
Check with the optician if they can tighten or loosen the temples and nose pads or any feature that is too tight or loose on your preferred glasses. If not, it would be best to look for another pair.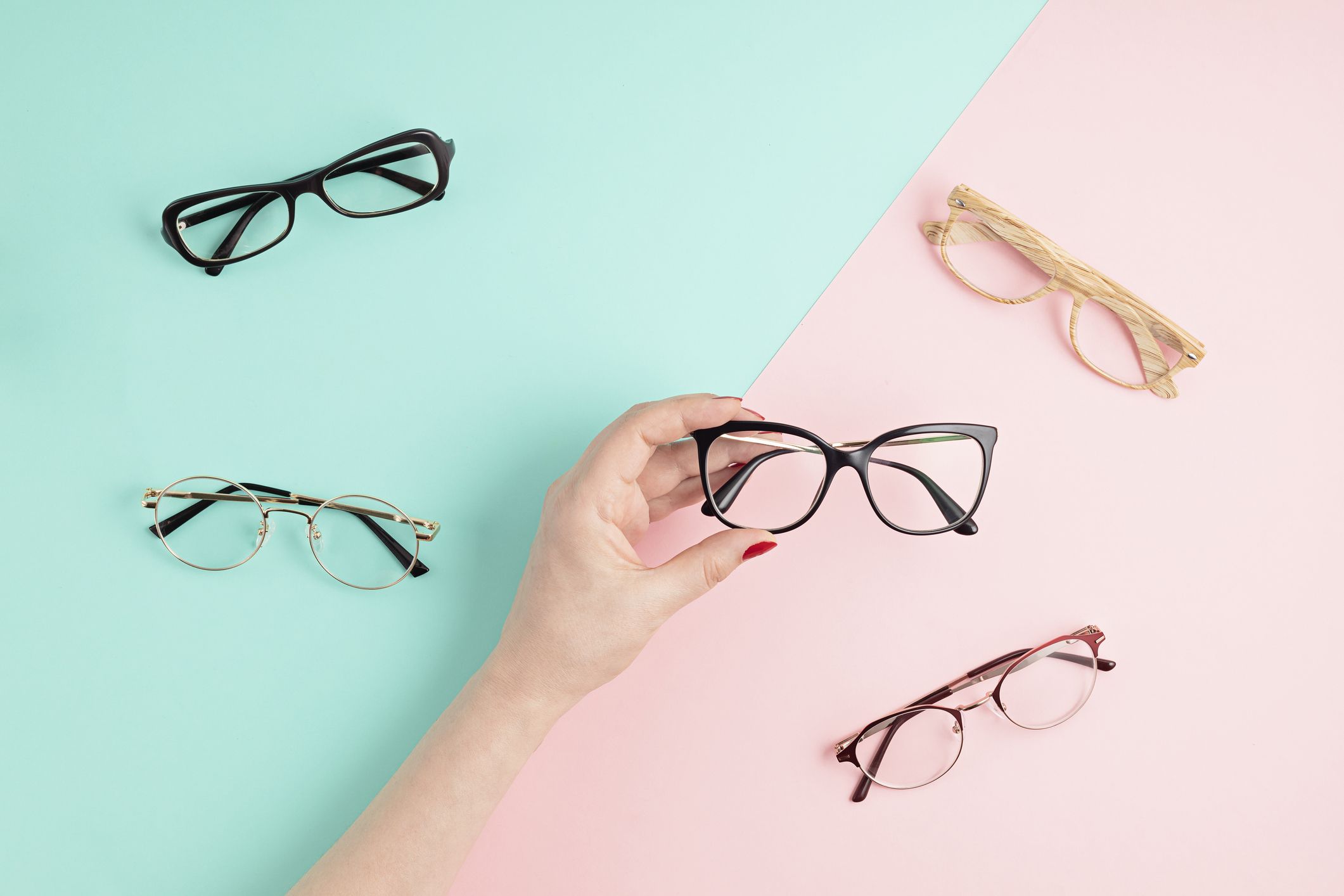 5. Choose the frame and lens materials wisely.
Although traditional metal and stainless-steel frames are classy and stylish, some might be heavy and, thus, can be uncomfortable to wear.
If you're leaning towards metal, opt for titanium. This material is lightweight yet strong and long-lasting.
Plastic frames, even the chunky ones, are also light and durable. Cellulose acetate is an excellent material you can go for since it is less expensive than titanium and comes in a variety of colors, designs, and textures.
For lenses, plastic, polycarbonate, high-index plastic, and Trivex are the most popular materials. They are thin and lightweight and can block UV rays.
You would also do well to choose transition lenses or have them treated with UV-blocking, anti-fog, anti-glare, and anti-scratch coating for better vision protection and comfort whenever you are outdoors.
Your optometrist or ophthalmologist can help you choose the best type of lenses for your glasses, especially if your prescription is a bit high.
6. Take your time before making your final decision.
Lastly, just like buying designer bags, don't be in a rush to purchase a new pair of glasses.
Try the glasses you prefer several times and check how you look wearing them in front of a mirror.
Ask yourself how comfortable you are wearing the glasses and if they suit your personal style.
Additionally, check if the eyewear fits your face. Ensure it meets your lifestyle as well.
Try to ask someone to go with you when you buy your new glasses so that you can ask their opinion. Their approval ensures you get a pair that looks great on you.
Shopping for new glasses can be daunting if you want a stylish, comfy, and functional pair. When you follow these tips, you can breeze through the process faster and with less effort and be sure you can get the perfect eyewear.