Bharti Singh has carved a special place for herself as a comedian through the years. Today, she is one of the most popular faces of television. She was recently seen on the show Nach Baliye with her fiance Haarsh. The two will be soon tying the knot and everyone is super excited for their wedding.
Their wedding date is near and amid all the preparations, Bharti is working hard on her body. In fact, she has already lost 10 kilos. Yes, Bharti has lost 10 kilos before her marriage and that too without keeping a control on her diet or gyming.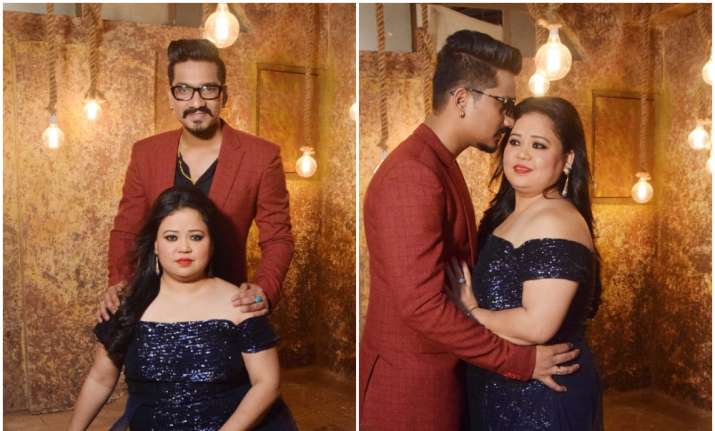 In a recent interview, Bharti shared that she was always made fun of because of her weight. Even her mother used to tell her to lose weight constantly. She shared how she used to curse God for making her fat.
https://www.instagram.com/p/BZYHfMClGZM/?taken-by=bharti.laughterqueen
Bharti won the second position on the Great Indian Laughter Challenge and slowly started making fun of her fat on her own. Slowly, people started liking her for this. On losing weight, Bharti shared, "I have lost 10 kilos already. I am doing just one thing which is drinking lots of green tea." She added, "I don't want to become sookdi (super slim). I neither go to a gym, nor do I have a dietician."
https://www.instagram.com/p/BZYmdhMFyOj/?taken-by=bharti.laughterqueen
Bharti said that Haarsh asked him to have green tea after every meal and people have started to tell her that she has lost weight. And she also added that she is not on any diet. She said, "I'm a Punjaban who eats parathas and omelette. I shoot till late and have dinner at 5am. I have lunch at 2pm, that's why my health suffers sometimes."
Well, we are super happy to know that Bharti is working hard for her body. But above all, we simply adore her for being so confident in her skin. You give us goals, Bharti!