Creditable 6th Position Is Bagged By Kamalpreet Kaur In Olympics
A creditable sixth position has been bagged by Discuss thrower Kamalpreet Kaur in her first Olympics in the finals interrupted by rain. The campaign was ended by Dutee Chand and she could not qualify for the 200m semifinals of the Olympics.
Kamalpreet has qualified for the finals as the second-best at the Olympic Games on Saturday. She was never in the running for any medal in the competition with eight rounds with an interruption of rain for around an hour.
She had her best throw of 63.70m in the third round letting her finish in sixth place equaling with Krishna Poonia's performance at the 2012 Olympics in London. Krishna Poonia was also a gold medalist in the 2010 Commonwealth Games.
Throughout the entire game, Kamalpreet was without her coach and thus looked both nervous and lack of confidence, lacking behind the global exposure. Taking part in the World University Games in the year 2017 was her lone international competition. It is considered to be a difficult competition for every participant and as the rains started, it became tougher giving chance to only a few throwers having their attempts despite the rains and the slippery circle.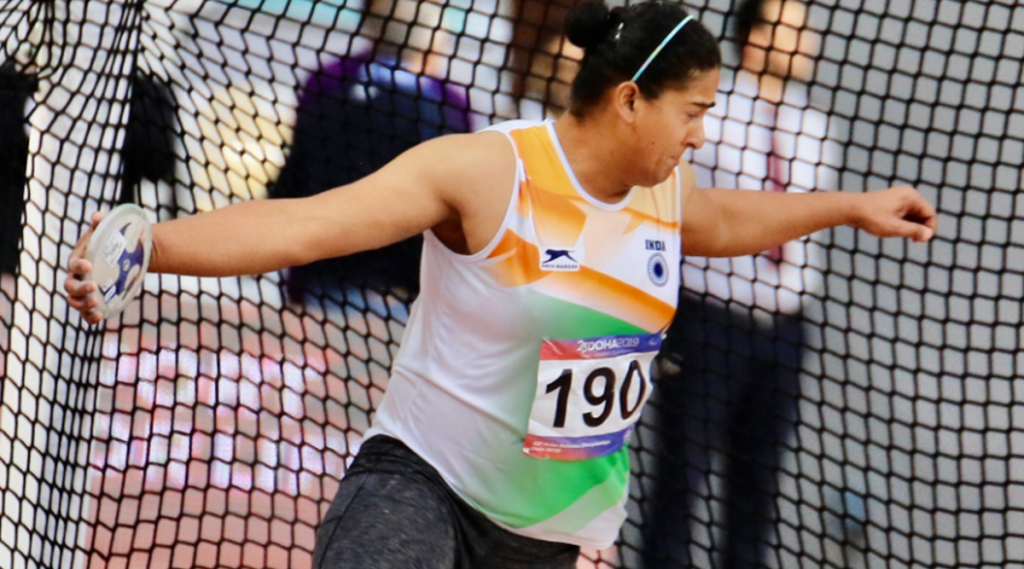 Though Kaur's shoulder was strapped heavily, she managed to begin with around 61.62m effort before the foul for the next attempt. This led to heavy pressure for her and on the edge of elimination as well, as she was already at the ninth position before her final throw.
However, she tried giving her best and ended up resulting in the throw at 63.70m saving her with sixth place as the last four out of the 12 players were under elimination after three full rounds. Though she could not win the game, still her family is proud of their Daughter.