Renowned singer-actor Harrdy Sandhu revealed in a latest interview that he was harassed by a female fan while performing live on stage. Famous for his trending music albums, Sandhu has been performing at grand concerts and private events as well. Recently, the singer recalled a horrific incident where he was performing at a private wedding. A middle-aged woman had asked Harrdy if she could join him on stage and later licked his ear while hugging him.
Read on to find out the details of this incident shared by Harrdy below:
Fan's misbehaviour leaves Harrdy appalled
Punjabi superstar Harrdy recalled that a female fan was insisting on coming on stage with him, despite the singer's resistance. Sandhu said, "I told her, 'If I call you, other people will also want that and it will be difficult." When she persisted and asked again, Harrdy was left with no choice but to request her to join on stage. Later, she asked to dance with the singer and also, hug him. As Harrdy agreed and leaned forward for a hug, the fan licked his ear.
Harrdy quoted, "Now, think about it. What if the roles were reversed? What could I have said? These things happen." Harrdy was taken aback by this unpleasant behaviour of the female fan.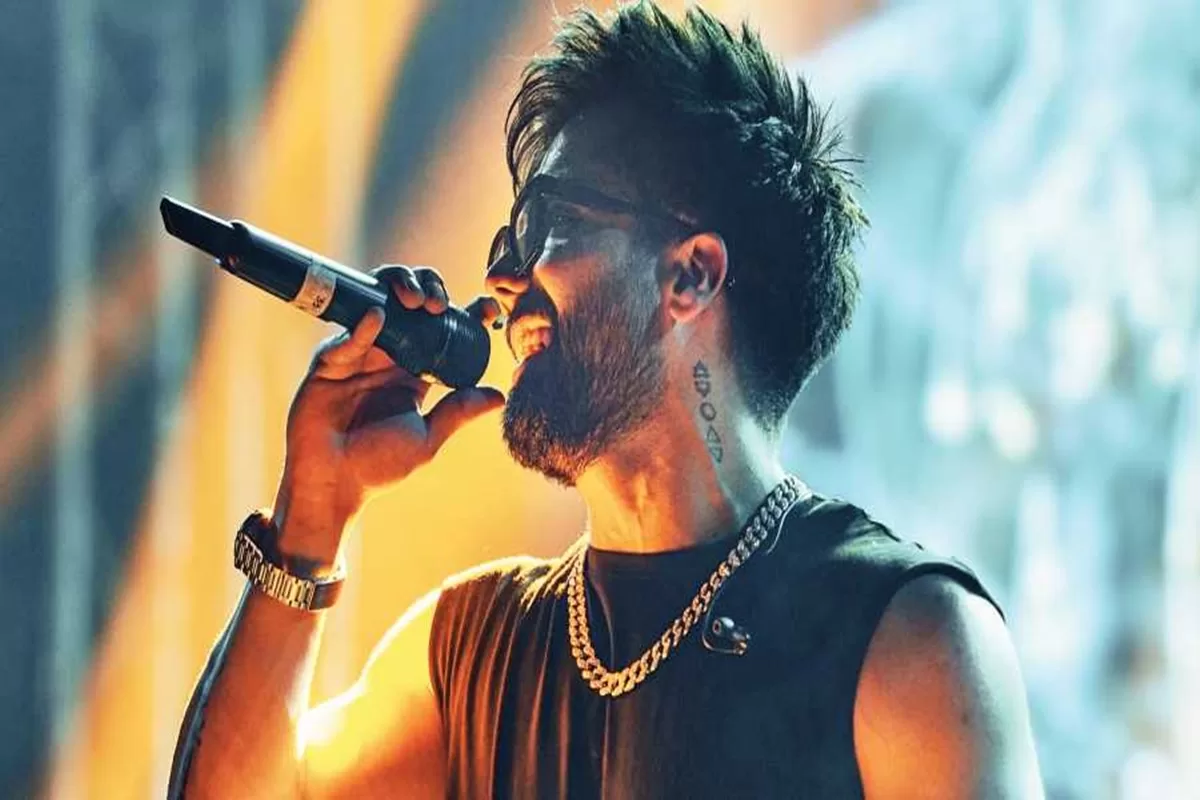 Being famous has its own pros and cons and looking at this incident, we can say that sometimes celebrities unknowingly become victim of such miserable acts by crazy fans. And this should not be acceptable!
'In My Feelings' India Tour 2023
On the work front, Harrdy Sandhu has recently announced his first ever all-India tour – 'In My Feelings' – that will commence on November 18. As he gears up for this tour, the Bijlee Bijlee singer is all set to perform across Indian cities, covering Delhi NCR first, followed by other spots including Indore, Mumbai, Kolkata, Jaipur, Pune, and Bhubaneshwar.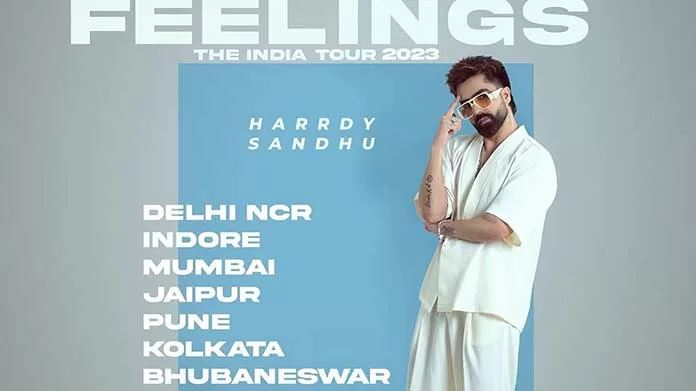 Punjabi singer-actor shared his excitement by sharing an Instagram post with a caption, "In My Feelings – My India Tour 2023 tickets are live. As a team, we've worked really hard on presenting something new and fresh. I hope you guys like it when you guys see it in your cities."
As per reports, Harrdy's upcoming India tour will offer a spectacular visual experience for his fans as the concert is expected to incorporate some special hydraulic effects.
Over the years, Sandhu has become one of the most loved Punjabi superstars with back-to-back hit musical tracks including Titliaan Warga, Kudiyan Lahore Diyan, Naah Goriye, to name a few. As an artist, he also ventured into acting field with Bollywood movies like 83, and Code Name: Tiranga and proved his acting mettle.