Ektaa Kapoor Takes A Dig At Karan Johar After Receiving Backlash On XXX, "Tum Karo Toh Lust Stories, Hum Karein Toh…"
With the advent of OTT, TV Czarina Ekta Kapoor also tried her hands at making web series. She has catered to the interests of the younger generation with several shows on Alt Balaji. While most of her digital outings on the app have got appreciation, there are some which have been called out for their bold scenes. And the most controversial of them all is XXX.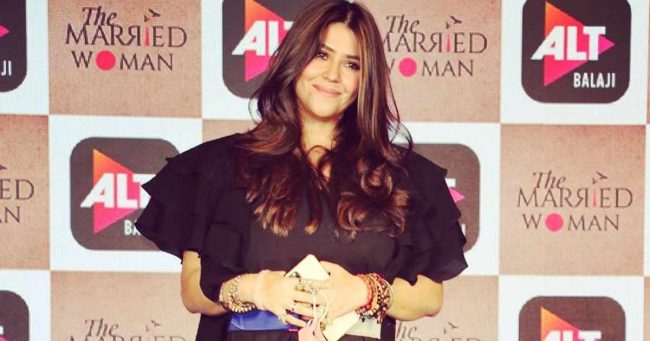 The series XXX (Season 2) got criticized for its objectionable scenes related to a soldier's wife. The matter went a little too ahead when an ex-serviceman Shambhu Kumar lodged a complaint against the show and its maker in court. In its judgement, the authoritative body slammed Kapoor and stated, "Something has to be done. You are polluting the minds of the young generation of this country. It is available to all. OTT content is available to all. What kind of choice are you providing to the people?….on the contrary you are polluting the minds of youngsters."
Now, after months of receiving backlash, Ektaa has responded to this judgement. According to the producer, it is quite unfair to call out her web series and not take any action on the obscene content distributed by other producers. In particular, the 47-year-old took a sly dig at her colleague and good friend, Karan Johar's 2018 film Lust Stories and wrote in her Instagram stories, "Tum karo toh Lust Stories aur hum kare toh Gandi Baat #Hypocrisy."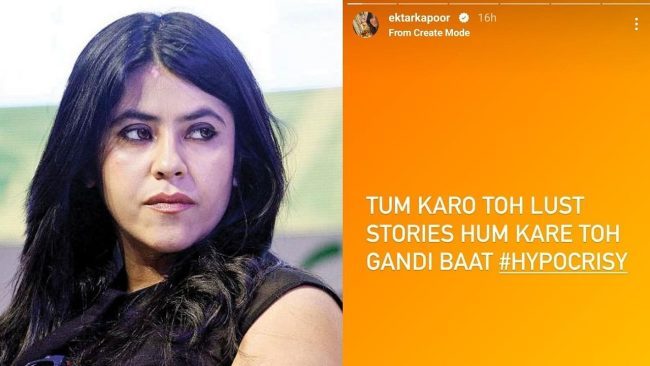 For the unversed, the Netflix anthology Lust Stories had a masturbation scene featuring Kiara Advani. It was directed by Karan. In the scene, Advani was portrayed to be using a vibrator to masturbate. Back when it came out, the scene became the topic of discussion.
Meanwhile, the second installment of Lust Stories 2 will come out around Valentine's Day next year. The sequel has actors like Kajol, Angad Bedi, Mrunal Thukar, Tamannaah Bhatia, and Vijay Varma on board.