Emily Ratajkowski is a model, actress, and fashion icon known for her bold and fearless approach to style. She has a unique fashion sense that combines both classic and modern elements, and she is not afraid to take risks with her outfits.
One of the key features of Emily's fashion sense is her ability to incorporate the latest trends into her wardrobe while still maintaining her style. For example, she is known for wearing sheer and see-through dresses, cut-out tops, and crop tops that showcase her toned figure. However, recently she appeared in a unique naked trend outfit that will make you go in awe.
Emily Goes On A Street In a Bold Avatar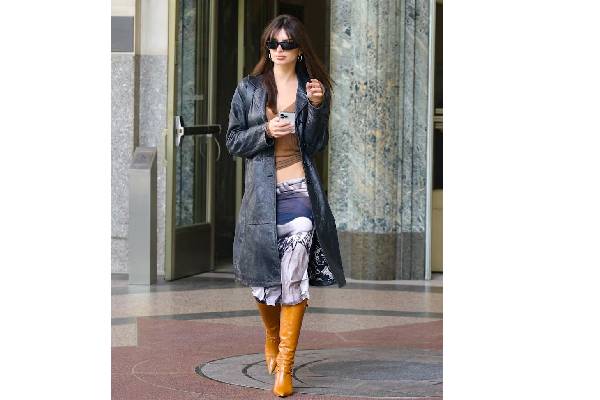 Emily appeared in New York City wearing a brown long-sleeve top that was sheer and had a low V-neck. To complement her leather trench coat, she paired the see-through top with a barely there black bralette. She covered her legs in a knee-length geometric black and white skirt and towering camel-coloured boots.
She accessorized with silver Jordan Road hoop earrings and rectangular black sunglasses. Her brown hair was done with fringe that swept across her forehead and was worn straight.
Emily Breaks Silence On the Kiss With Harry Styles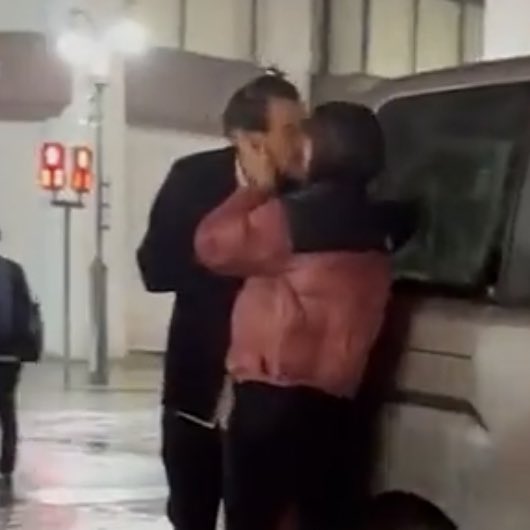 A short time ago, Ratajkowski discussed her make-out session with Harry Styles in Tokyo once more. She was calling the entire incident "very strange" in an interview with Vogue Spain. It's quite strange, she remarked, to go through certain events and then have the entire world hear about and comment on them. "This is the first time in a long time that I've been in a dating stage," said the person who went from a three to a four-year relationship.
Her love life might be coming on track but her fashion sense is daring, stylish, and always on-trend. She is a fashion inspiration for many and continues to push the boundaries with her unique style choices.