Exclusive: Arjun Bijlani Shares His Experience On Khatron Ke Khiladi 11, Says Divyanka Stunned Him
by Fakeha · Published · Updated
Television actor Arjun Bijlani has been a part of hit TV shows like Naagin, Miley Jab Hum Tum. He is currently winning hearts in the stunt-based reality show Khatron Ke Khiladi 11. In a recent interview with SpotBoye, Arjun Bijlani opened about his journey on Khatron Ke Khiladi 11.
On being asked how real is Rohit Shetty's show, Arjun replied, "A lot of people must be thinking that if the stunts shown to them in the show are real or not. They show so many dangerous tasks. But honestly, it's all real. And it's definitely the most difficult show to be in. The stunts are designed in a way that you will not ever feel that it is easy. You really need to have a physical and mental balance while performing the stunts. Also, luck plays a very important role."
Further in the interview, Arjun revealed his thought process while going for the show. "I had gone to the show only with the mindset of winning the show. So with that spirit at least you try everything. And I did that only. I gave my best to the show and let's see what happens ahead. It's been a great experience. And I would suggest everybody who has been offered this show must do it," the actor shared.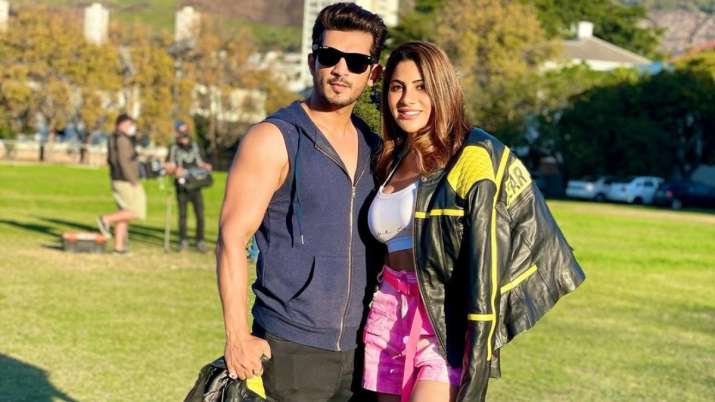 In the promos released by the channel, we can see Arjun getting a lot of electric shocks. On being asked if he actually cried while getting those shocks, the actor replied, "Roya Matlab literally aasuon se nahi roya tha. But it was a weird feeling. One thing is pain and the other one is shock and that shock is such that you get numb. You don't understand what needs to be done now. As you get disoriented after a point. And ultimately water starts flowing from your eyes."
The Naagin actor also told the publication about the contestant who surprised him with their performances."Divyanka was a big surprise element for me. I definitely knew that she is a strong-headed girl. But she will perform so well in the show, I was not expecting. I think she did a great job. And the person I was expecting to perform and didn't perform was Nikki Tamboli. After seeing her in Bigg Boss, I thought she will be exceptional on the show. But that didn't happen. Apart from her, Sourabh Raaj Jain was also a very strong contender but I think the luck factor was not with him at that time," said Arjun.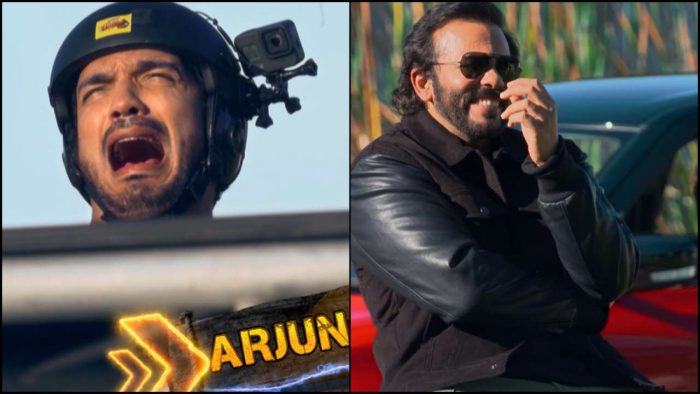 When asked about his experience with host Rohit Shetty, Arjun shared, "The taking I took from Rohit Sir is that he balances everything very beautifully. His approach towards people is very humble. He was like a God to us over there. Because whenever we used to feel like giving up on any stunt, he used to come and push us to perform. He is somebody who held the show on his shoulders. And he is doing that every year which is great. He shared a lot of experiences of him including from his film sets which were really very inspiring for me as an actor. I am so fortunate that I got to work with him and I would love to work with him again."
Arjun Bijlani is flying high with success these days, According to the latest reports, the actor has bought a house for whopping 10 Crores in Andheri West. He is married to Neha Swami and is a doting father to son Ayan Bijlani.