Exclusive!! Richa Chadha's Mehendi Pictures Are Here, Have A Look At Beautiful Pictures!!
The wedding rituals of Richa Chadha and Ali Fazal has started and at first, mehendi ceremony took place. Yes… On September 29, mehendi of Ali's name was applied on the hands of Richa Chadha and the color of Rajasthan Mehndi blossomed in such a way that seeing it, it is quite clear how much Ali loves Richa. Richa shared 2 videos of Mehndi for her fans on Insta Story, in which it is seen that Richa, who is going to become a bride has mehendi on her hands and feet, and its color has also blossomed really well.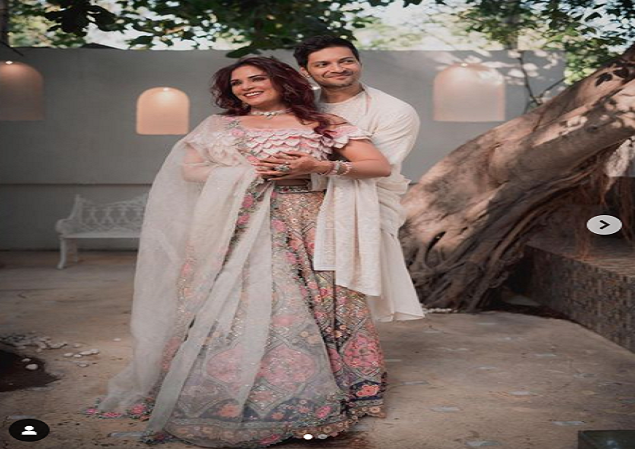 Richa Chadha and Ali Fazal
The mehndi design on Richa Chadha's hands is quite unique and beautiful. Lotus flowers scattered on the palm and full hands as well as the first letter of the name of Richa and Ali in the center of the palm are making it even more beautiful. At the same time, it is seen that Richa has not applied a heavy mehndi, only a simple design has been made on the palms and on the back side of the hand as well. Like other brides, Richa avoided applying mehndi till the elbow.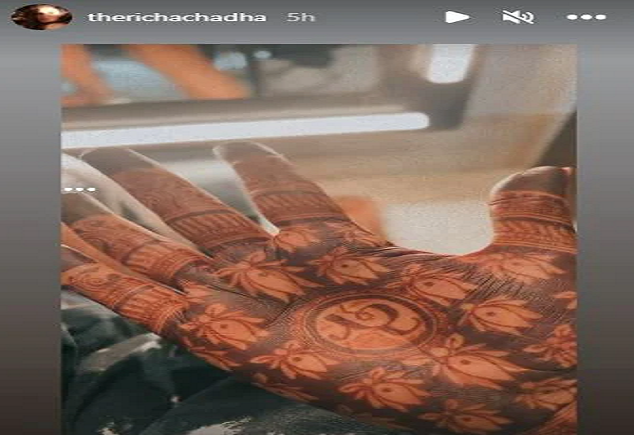 Richa Chadha's Story
At the same time, Richa Chadha has also posted an audio message for fans on her Instagram, in which she told how they made this relationship official 2 years ago and after going through many tragedies, now both of them have decided to become one with family and friends.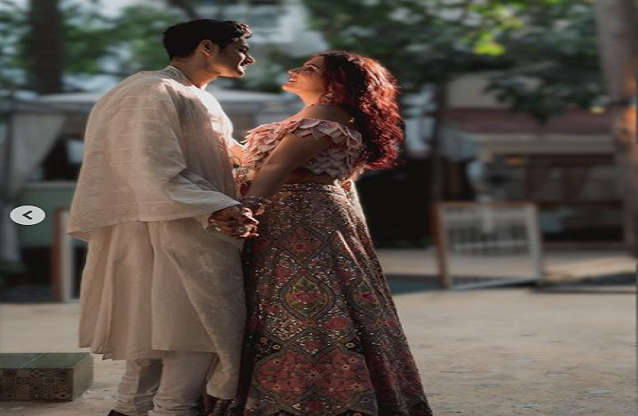 Richa Chadha and Ali Fazal
There is still doubt about the date of marriage. Earlier it was being said that the wedding will take place on October 4, but looking at the mehndi ceremony, it seems that the wedding can take place on October 1 or 2. After sangeet and cocktail tomorrow, there is a high probability of their marriage on 1st September. After this, the reception can take place on 4 October. Although officially nothing has been told at the moment.