Fan Asked, "How Many Breakups You Had?" Shruti Haasan Gave This Funny Answer, Read On!!
Shruti Haasan is very active on social media. The actress had an 'Ask Me Anything' session for her fans on a social media platform. Through this, she answered many questions of the fans, including questions related to her personal life. Shruti opened up about her breakup in a question session held with fans on her Instagram handle. A fan asked her, "Shruti, how many breakups you had?" Shruti answered his question in a very funny way by asking him a question. She asked, "How many girlfriends do you have? I think not even one or maybe even half."
Shruti Haasan
Last month, Shruti spoke about her love life on Mandira Bedi's talk show 'The Love Laugh Live Show'. She is currently dating Shantanu Hazarika. When Mandira asked her if she wanted to hide her relationship with Shantanu, Shruti had said, "I hid a lot in the past. Because of people, I behaved like that for a long time, Oh My God, I am completely single. Because people wanted me to look available."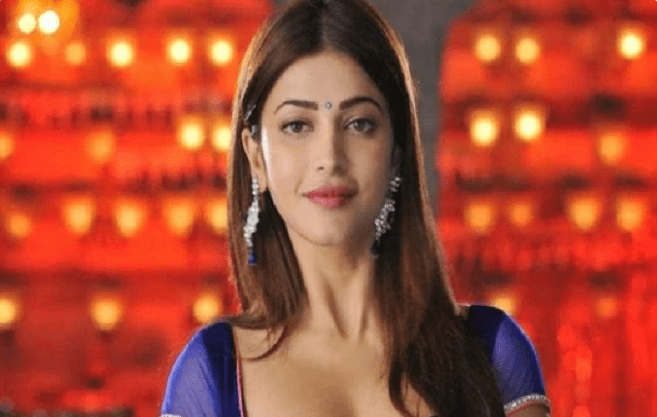 Shruti Haasan
Shruti also says, "Then one day I thought why and for whom I should hide. I started feeling disrespectful to myself and my partner. We didn't know if our relationship would work or not, but we had a relationship. One should respect the other."
Earlier, Shruti was in a relationship with Michael Korsey, but the couple parted ways in 2019. Shruti had said after the breakup, "People used to think that I am too cool and innocent, so everyone can be the boss around me. I am a very emotional person, so they can control me. I will say nonetheless." Shruti Haasan is the daughter of actor Kamal Haasan and actress Sarika, who has a distinct place in Indian cinema. Her parents have separated from each other long time back. She also has a younger sister Akshara Haasan.