"Fans Are Here For Me Now, Not For Me As A Part Of The Band": Louis Tomlinson Shares Ecstatic Feelings On Solo Career
Louis Tomlinson World Tour 2022 is the most talked-about tour this year. From upgrading to bigger venues due to phenomenal demands to curating his festival, British singer-songwriter Louis Tomlinson is feeling ecstatic and emotional to see all his fans are here for him and not just appreciating him as a part of the band.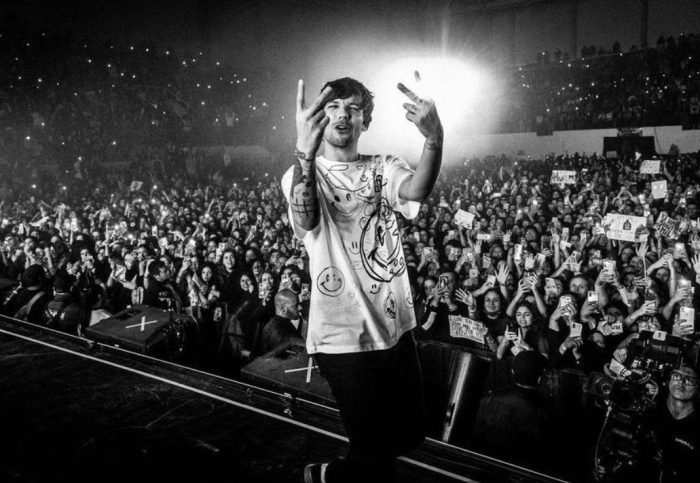 Corona and lockdown have been a real dilemma to postpone his world tour which was supposed to be held in 2020. To make his fans feel the live music again, he did a free gig in 2021. He will be back with his curated festival in August which is already sold out in a day. He always appreciates his fans and makes them feel included in whatever he does. From giving chances to underrated artists to thanking his entire crew and fans, Louis Tomlinson's World Tour has become highly successful in the music industry.
Honestly can't believe it's the last show of this leg of the tour! I can't put into words how electric this tour has made me feel. From the incredible audiences to all the people that continue to support me online, THANK YOU!

— Louis Tomlinson (@Louis_Tomlinson) June 17, 2022
Going completely on his own after One Direction and watching all these fans are here for him have made him stronger than ever as he said, "I'll be forever grateful for the incredible moments this tour has created. That's all thanks to my unbelievable fans. THANK YOU."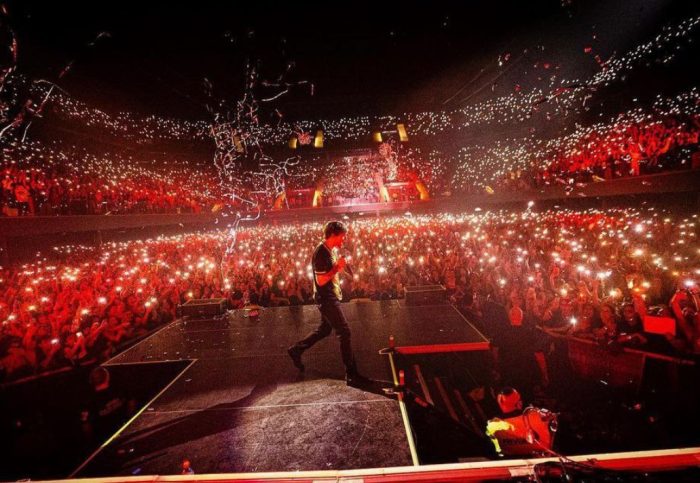 He also added, "There was a time at the start of my solo career when I wasn't sure when I was going to tour again. What makes it different is the fact that I'm here on my own & yet see the people outside the hotel, outside the venue, or actually at the shows in the crowd, & just kinda taking the moment in & understanding that they're here for ME now, not just as part of the band."
His fans are extremely happy to see him on tour again and showing love from all over the world.
incredible the way louis wants to everyone enjoy the most of this tour. the ones who are attending, the ones at home, he always make sure to give his best to be an unique experience and something that we will never forget

— ִֶָ (@louisrhapsody) June 18, 2022
Louis has been extremely excited to go to Latin America as he said, "This is one of the places that I was the most excited to go when we first put the tour dates together. It's just a different kind of energy, different kind of excitement." He has recently ended his Latin America tour with a huge success.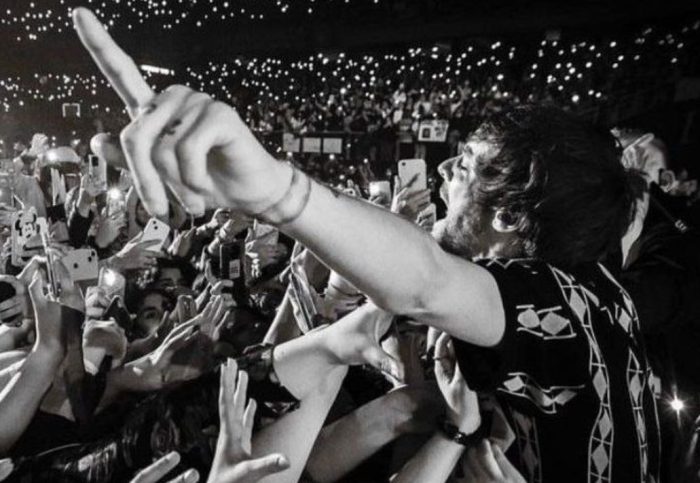 Meanwhile, his first-ever solo tour earns the highest-grossing and most attended a concert of his career with $950209 (7,40,79,909.00 in INR) from 13950 tickets sold in Peru, Lima. He said that his solo career has made him confident and thanked all his fans for that.