Fans Disappointed With Akshay Kumar's Look In 'Raksha Bandhan', Trolled The Actor Fiercely
These days Akshay Kumar is in the headlines for his upcoming film 'Raksha Bandhan'. Akki's recently released film 'Samrat Prithviraj' could not do anything special at the box-office, so Akshay's hopes are now resting on 'Raksha Bandhan'. He has started promoting the film. Tomorrow i.e. on June 21, the trailer of this film is going to be released. Akshay himself gave this information through tweet. During this, he has also shared the poster of the film. But after seeing the poster, he has come under the target of trolls for his look.
https://twitter.com/Jaani65594252/status/1538785465007939585?r
Y̲e̲ m̲u̲s̲t̲a̲c̲h̲e̲ p̲r̲i̲t̲h̲v̲i̲r̲a̲j̲ m̲e̲ b̲h̲i̲ t̲h̲i̲ n̲a̲
E̲k̲ l̲o̲o̲k̲ m̲e̲ e̲k̲ m̲o̲v̲i̲e̲ k̲a̲r̲o̲g̲e̲ t̲o̲ o̲r̲i̲g̲i̲n̲a̲l̲ j̲a̲i̲s̲e̲ f̲e̲e̲l̲i̲n̲g̲ a̲a̲y̲e̲g̲i̲ s̲i̲r̲ j̲i̲

— Shakir sayyed (شاکیر سید) (@SamarSayyed4) June 20, 2022
Are bhaiya…. Aajkl jb log realistic look rkhnte h looks ka Bht Dhyan dete h… Tumne fir vahi khel kr diya.. Ghr me pdi purani moonch lga li… Bhaiya paisa kmaane k chkkr me fans ko sharminda krte hue Sharm nahi aati? …bina moonch k bhi Ye role Ho skta tha 👎

— Som Shukla (@SomShuk12454264) June 20, 2022
Laal Singh chhada ke aage toh chalne wali hai nahi ,isse badiya ott release karte

— Shubham Jain (@Shubham09273730) June 20, 2022
Akshay Kumar made a tweet informing about the release date of 'Raksha Bandhan' trailer. With this, he wrote in the caption, 'This story is of love, happiness, family and a never-ending bond. Let you also be a part of this celebration of life. With this, Akshay wrote that the trailer of the film is coming tomorrow. After this people started commenting on Akshay's look. People have not liked Akshay's mustache look at all. One user wrote, 'Hey brother, nowadays when people keep realistic looks, they pay a lot of attention to looks. You did the same game again and put the old mustache lying in the house. Brother is not ashamed to embarrass the fans in the pursuit of earning money. This role could have been done without a mustache too. At the same time, another user wrote, 'This film will be a bad flop.'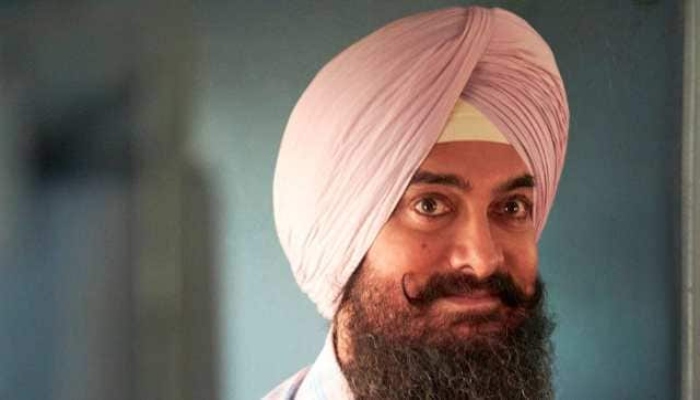 Let us inform that Aanand L Rai is directing the film 'Raksha Bandhan'. It is releasing on 11th August. The film will compete with Aamir Khan and Kareena Kapoor starrer Laal Singh Chaddha. A user has also trolled Akshay regarding this. The user wrote, 'The film is not going to go ahead of 'Laal Singh Chaddha'. It would have been better if OTT would have released.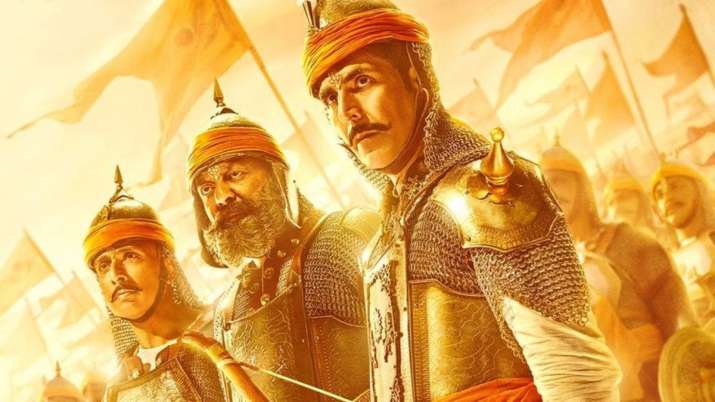 Let us tell you that Akshay Kumar's film 'Samrat Prithviraj' was released in theaters on June 03. The film could not live up to the box-office. In such a situation, Akshay does not want to leave any shortcomings in the film 'Raksha Bandhan'. But, it is clear from the response of the users getting at the moment that the road is going to be a lot of challenges for them.