Fans Go Stunned To See Vinny Arora's Post Pregnancy Weight Loss; Checkout Full Story!
Dheeraj Dhoopar and Vinny Arora, a television couple, are doing all possible to enjoy their time as new parents. On August 10, 2022, the couple gave birth to a boy, whom they fondly named Zayn Dhoopar. The loving pair has been sharing peeks of their little prince on their social media accounts ever since Zayn was born.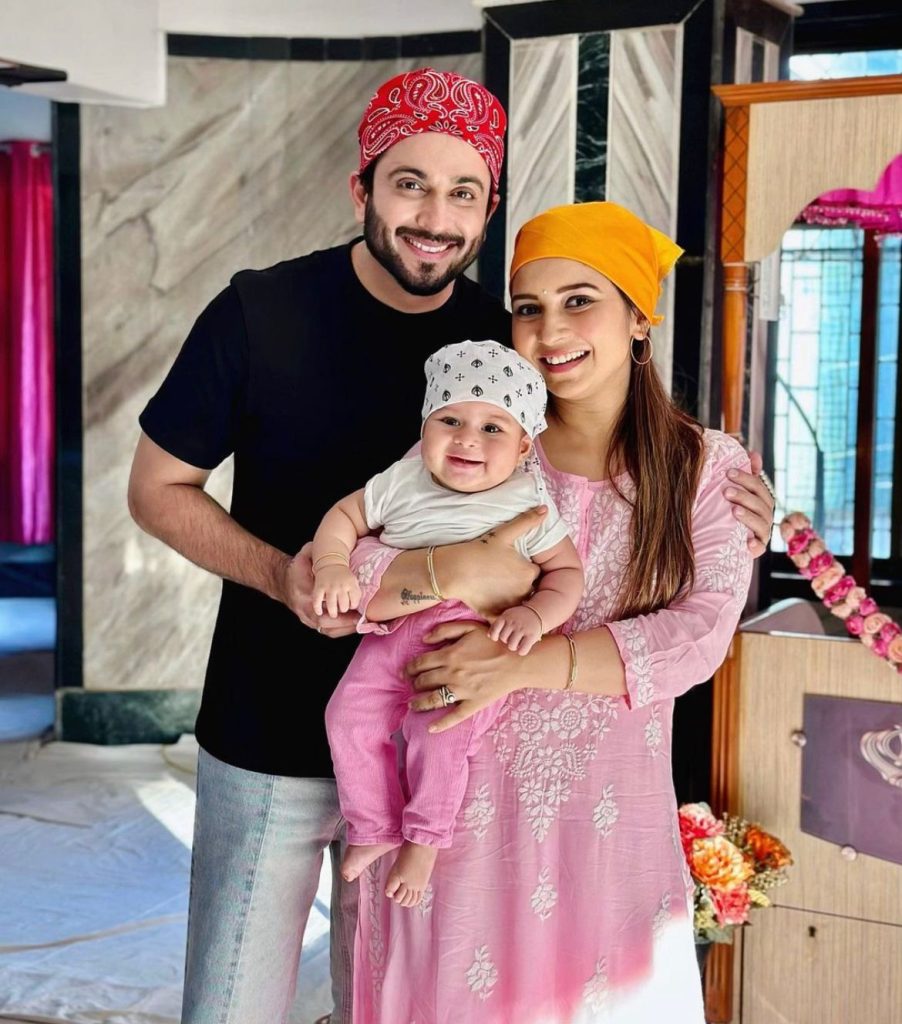 Vinny recently released a photo collage in which the actress could be seen displaying her post-pregnancy weight loss. Vinny displayed her growing baby bulge while wearing a pink bikini. In the second image, she was seen holding Zayn while donning the same outfit. Vinny proudly displayed his post-pregnancy physique. She wrote in the caption: "Just how fast the night changes."
A few days ago, Vinny Arora posted a picture of the tattoo she got for her son Zayn on her Instagram account. The mother had a tattoo of her son's name on neck and a picture of her dog Oreo's face on her calf. The tattoo instantly won our hearts since it was too adorable to miss. Vinny wrote the following beside the image: "I'm carrying your love with me."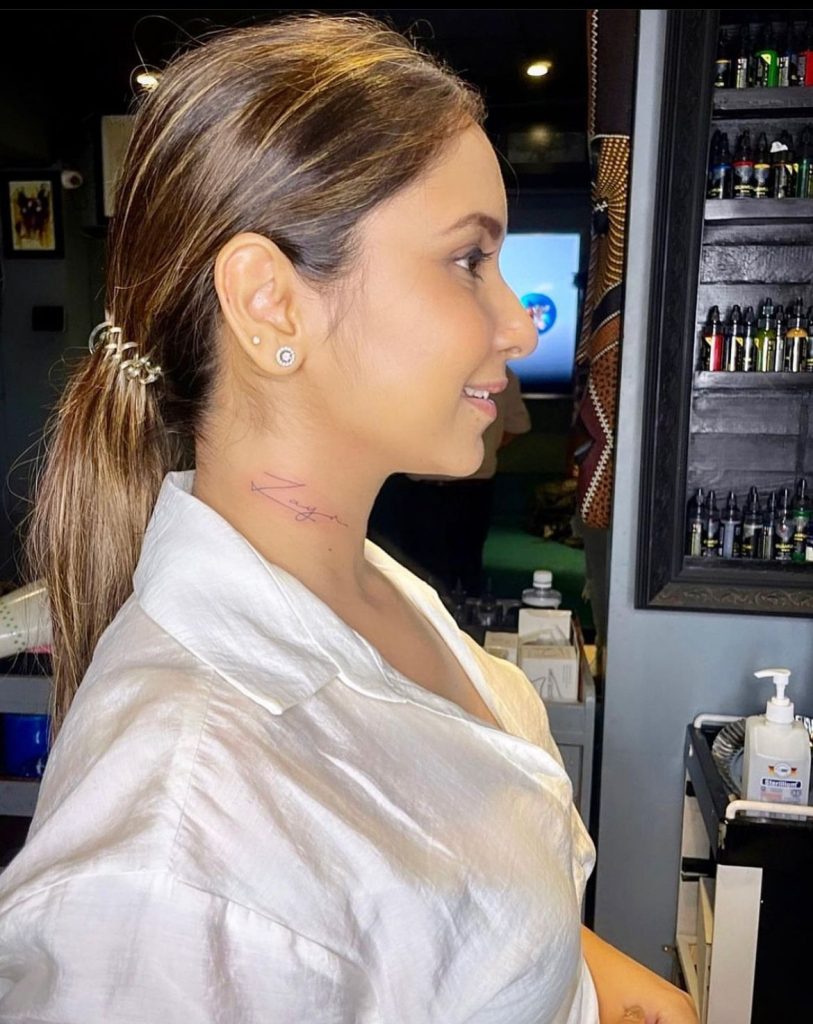 When Vinny and Dheeraj revealed their son's face
Dheeraj and Vinny revealed their kid Zayn's face on Christmas 2022. The proud parents shared a photo of their baby boy on their individual IG accounts. In the photo, Zayn looked adorable in Santa gear who smiled sweetly for the camera. The boy, who was four months old at the time, was pictured posing on a bed made of fur against a backdrop of a Christmas tree.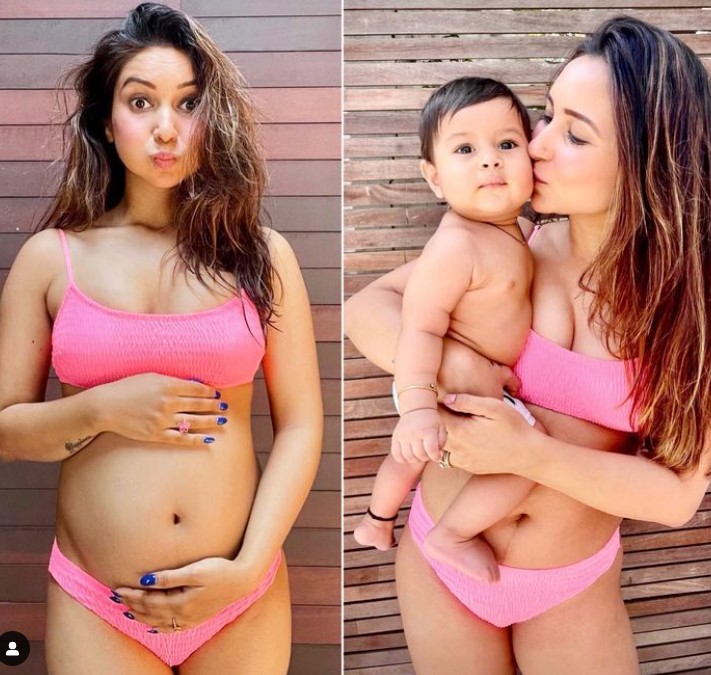 Vinny flaunted her pregnancy glow
Vinny, the wife of Kundali Bhagya actor Dheeraj, flaunted her pregnancy glow earlier. She had earlier revealed about the days when women used to go on a year break after they delivered a baby. She further said, "I do understand that utmost care is important and you need to spend time with your child, but if something exciting comes up, I would definitely like to act. And in today's times, work is quite seasonal when it comes to showbiz. Sometimes you have good work and sometimes you don't, so if there is something interesting, I would like to consider it after sometime. Women have kept working during pregnancy and even after it."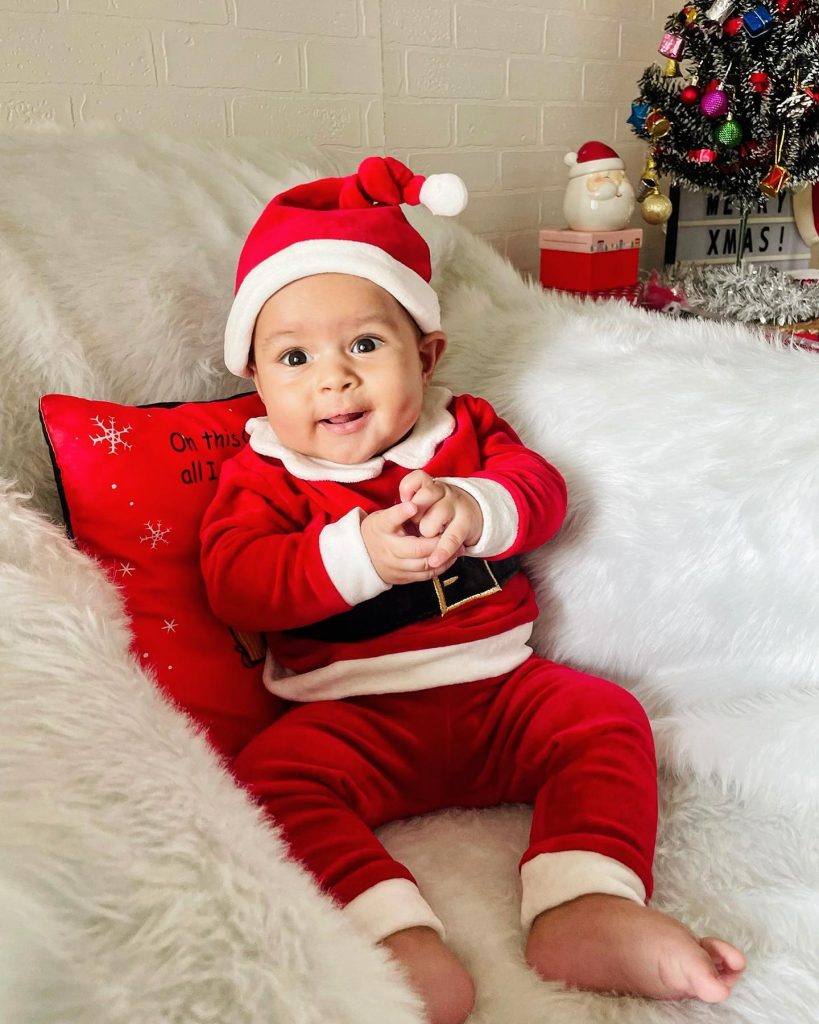 When Vinny Arora revealed her pregnancy tales
Earlier, when Vinny Arora was enjoying her pregnancy days, she revealed the struggle and pain she had to endure during those days. Through a picture, she mentioned how her feet gets swollen while she read a book on motherhood. Furthermore, she talked about her cravings to drink different types of beverages. She developed a sweet tooth as she had too much ice-cream, mango juice, chocolates and much more. Vinny had once also revealed about the growing love between her and Dheeraj.
According to Vinny, Dheeraj had evolved since they both got married. Vinny claimed that Dheeraj understood his responsibilities so well that she deeply fell in love with his caring nature.  The doting father prioritized his tasks during this phase very well. Dheeraj was sure enough that Vinny will handle this phase perfectly, including taking care of the baby and the entire house.
Vinny Arora's professional work front
Over three years ago, in Laado 2, Vinny was last seen; since then, she hasn't appeared on television. She claims, "I have avoided the conventional saas bahu shows. If the role is right, I wouldn't mind working on a project. Because the performances are temporary and you only have so much time to shoot for them, I would also like to explore the online world."