Farmer's protest at Jantar Mantar, Almost 200 Farmers will participate each day till monsoon session; Read To Know More
Farmer's protest against the three Central farm laws since last November has once again geared up at Kisan Sansad at the New Delhi Jantar Mantar from the 22nd of July. They have said that the education will be held in groups of 200 every day while parliament is in its monsoon session.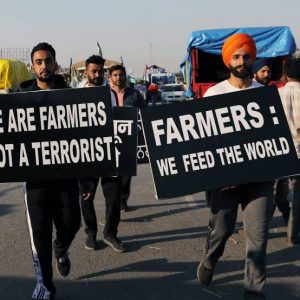 Key things you must know about the agitation –
The Delhi government and police agreed on 21st July to let farmers hold the Kisan Sansad from 22nd July to august 9 at Jantar Mantar the agitation will be held between 11 a.m. to 5 p.m. The farmers have been told to strictly follow the Covid protocol.

Almost 200 farmers will arrive each day from the Singhu border point Delhi police will escort them to Jantar Mantar.

The protestors plan to follow parliamentary norms and procedures.

Participants will carry ID cards and will be escorted back to sing who border after the protest by the police.

The police have made arrangements and increased vigilance to tackle any untoward incident to avoiding to repeat the actions of the January 26 violence.

The government has asked Delhi metro to keep extra vigil at 7 stations and close them if needed.

Traffic movement will be affected on multiple Delhi roads. The police said that they have arrangements to avoid potential mischief-makers.

The Lok Sabha and Rajya Sabha were adjourned several times on 22nd July amid protest against several issues, including farm laws.
Farmers association and representatives have been protesting on the borders of the National capital for months and they have stated that they will not accept the three Farm Bills introduced by the government. Farmers have approached the Supreme Court of India and have welcomed the stay order decision on the implementation of these 3 laws. In addition, farmers also have rejected the Government's proposal to suspend the laws for 18 months. Six state governments including Kerala, Chattisgarh, Punjab, Rajasthan, Delhi, and West Bengal have passed a resolution against the farm acts. These farm bills have often been described as anti-farm laws by farmers' unions and opposition leaders. On the 26th of January 2021, the tractor rally turned into a violent protest at certain points the protesting farmers clashed with police.

According to reports, around 10 thousand farmers are still protesting on the Singhu border and Tikri border