Filmmaker Ram Gopal Varma Receives His B-Tech Degree After 37 Years Of College
Filmmaker Ram Gopal Varma Often remains in the news due to his controversial statements and influential films. The filmmaker has once again hit the headlines but not because of his controversies but because of his academic achievement. Ram Gopal Varma has finally received his B-Tech Degree from Acharya Nagarjuna University, Andhra Pradesh after 37 years of passing the college.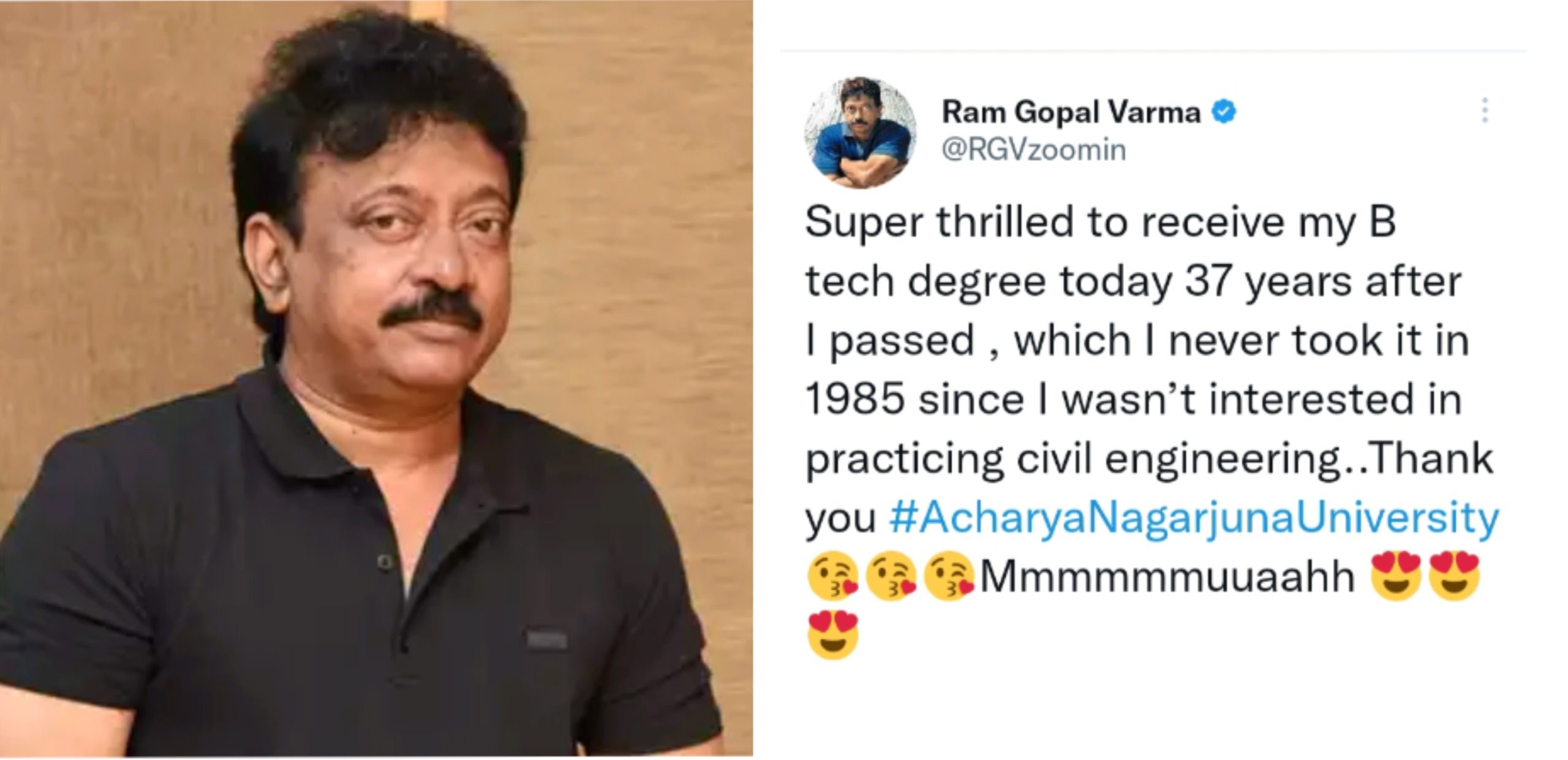 On Wednesday, the 'Satya' director shared his happiness on Twitter with his millions of fans.
"Super thrilled to receive my B tech degree today 37 years after I passed , which I never took it in 1985 since I wasn't interested in practicing civil engineering.Thank you #AcharyaNagarjunaUniversity 😘😘😘Mmmmmmuuaahh 😍😍😍", Ram Gopal Verma wrote on Twitter.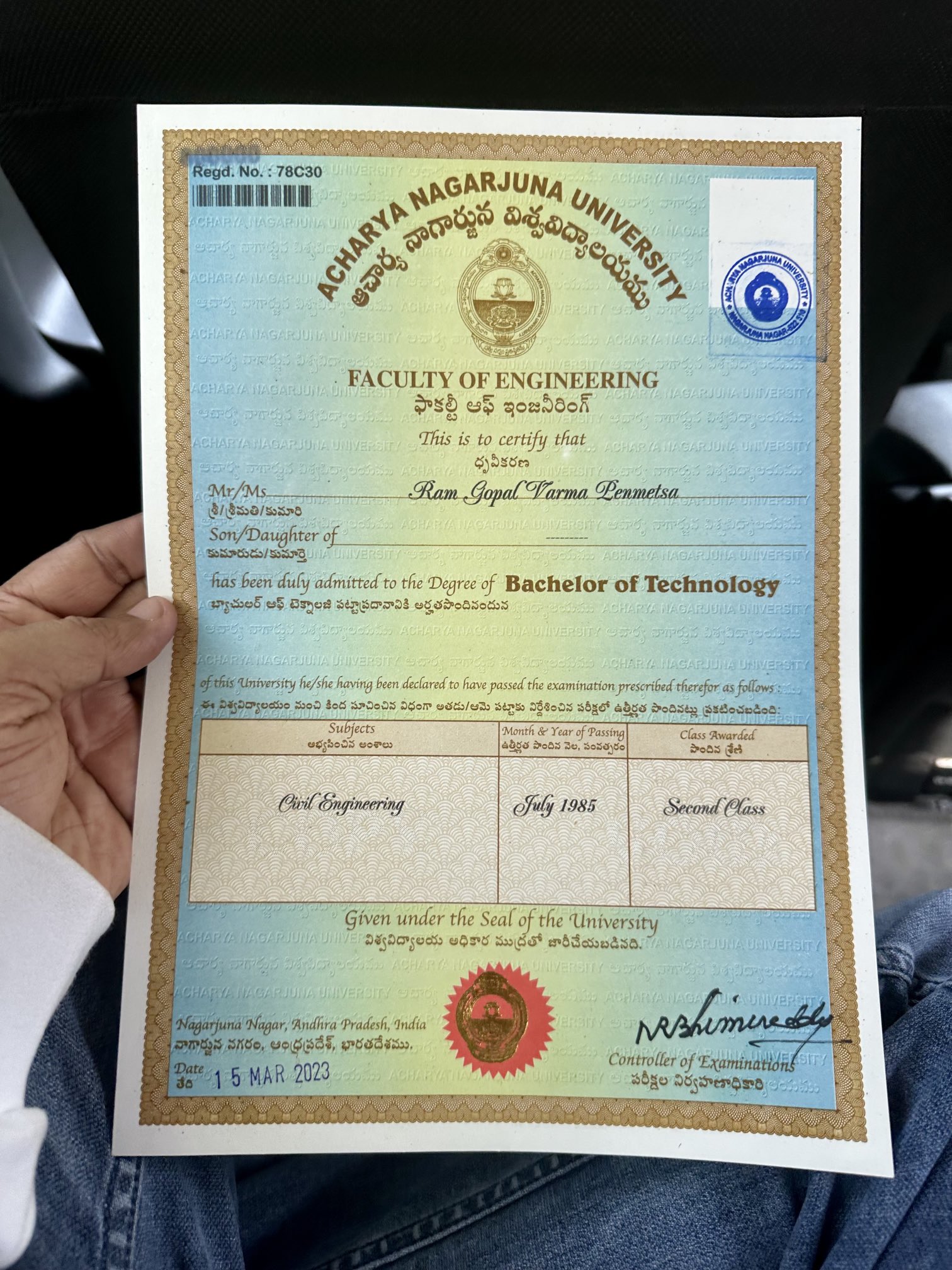 The famous director also shared a picture of the B- Tech degree he received from his college. In the picture, the year of passing is referred to as 1985 and the passing division is mentioned as second-class. However, the 'Sarkar Raj' director didn't make his career in engineering because he was not interested in it. Many fans are congratulating the filmmaker for his academic achievement. Some fans are also praising the director's decision to not continue his civil engineering practice. One Twitter user wrote:
"I was 3 months old at that time sir, you are an amazing director.You made a good decision not to go with Btech…that's why we are blessed to have a super director."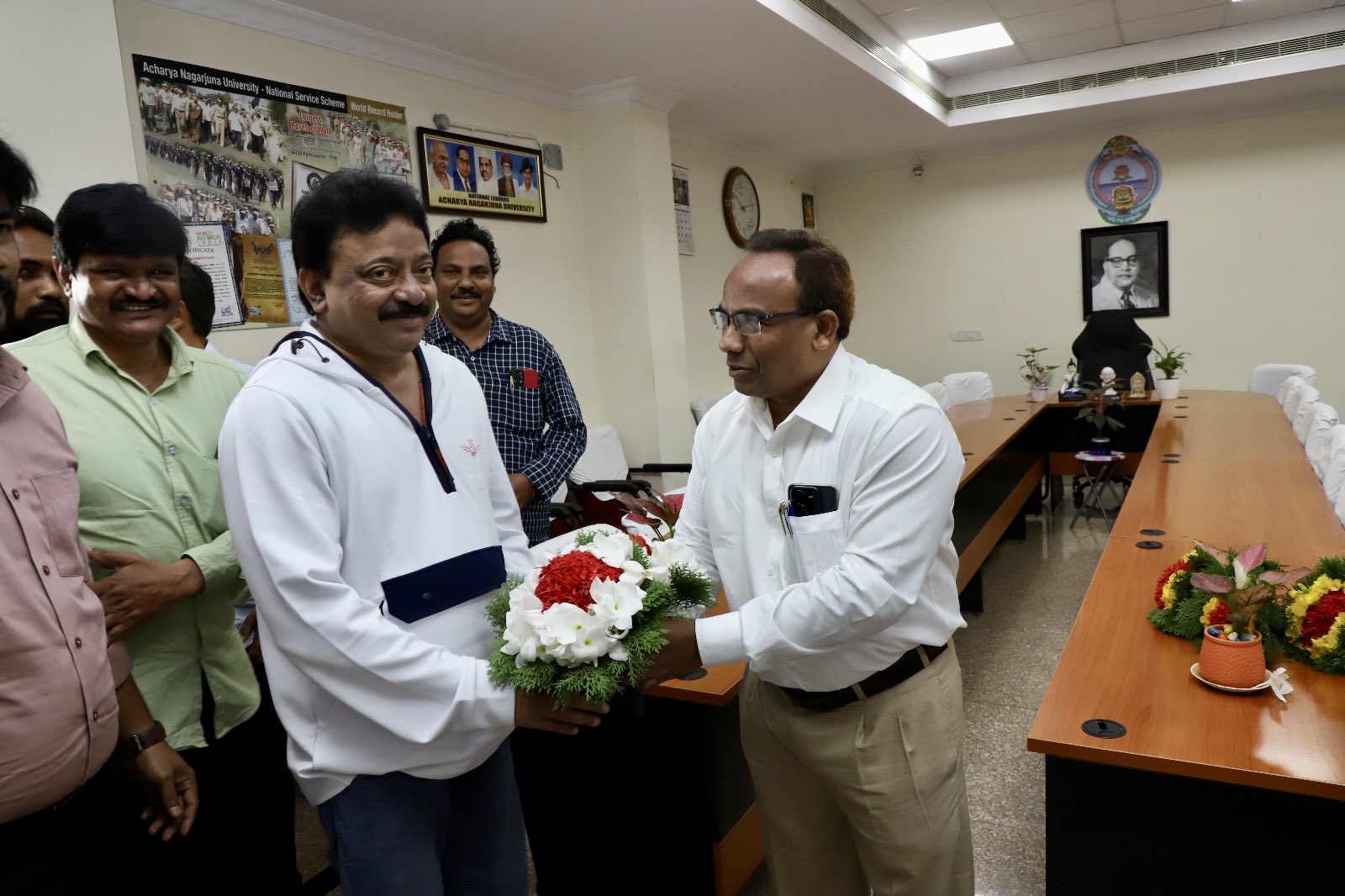 Another Twitter user praised the director and wrote:
"Great. You are multi-talented and your concentration and interest is in something else and still you have completed the same.I graduated in 1987 from Mechanical Engineering from VRSEC and I am proud that you are also from the same institute."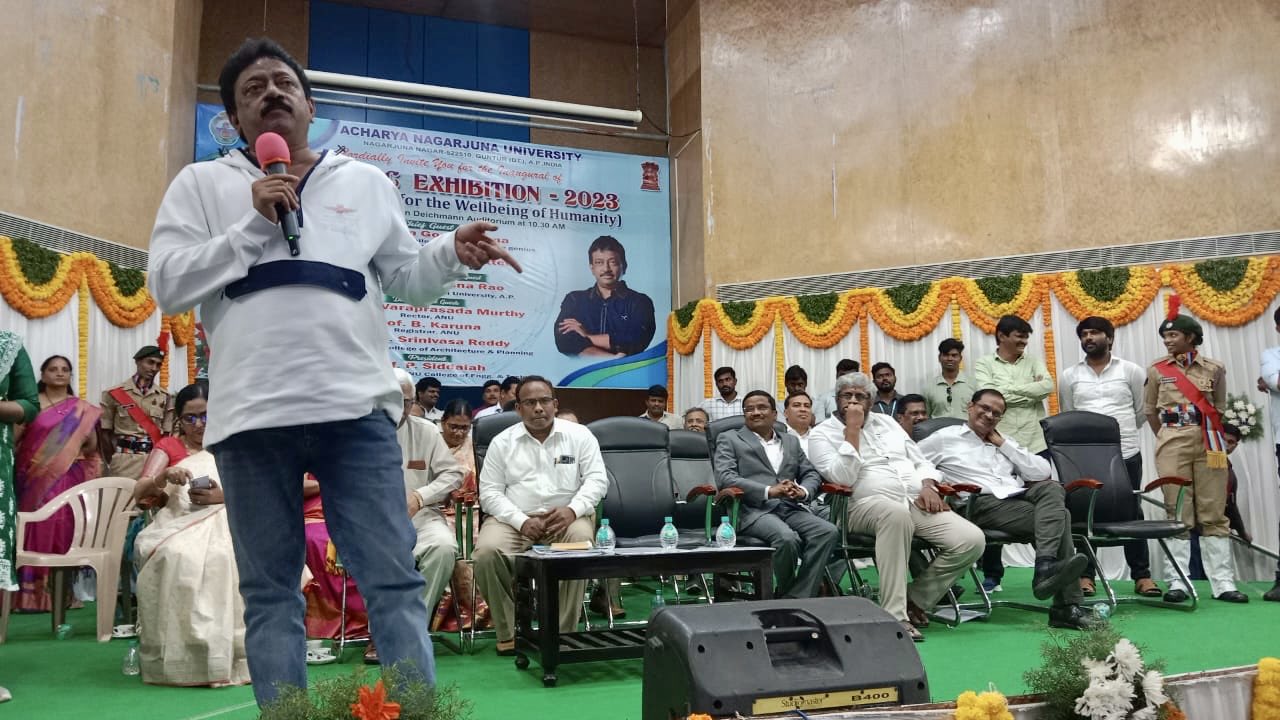 Ram Gopal Varma has directed many successful films including Sarkar Raj,  Sarkar, Company, Nishabd, Aag, Rangeela, Department, Satya and Naach. Varma had also received the Filmfare award for best director for Satya in 1999. His recently directed movie, Khatra Dangerous was released on 9th December, 2022. The filmmaker's next movie 'Cobra' will release on 27th December, 2023.