From Living Room To Dining Space, Rajkummar-Patralekha's New House Has Full Of Life & Earthy Vibes; See Pics!
Bollywood star Rajkummar Rao is one of the most versatile actors in Bollywood. He is known for his choice of scripts as well as his great acting. From her debut film Love Sex Aur Dhokha to Badhaai Do, the 35-year-old has carved a special place in the hearts of her fans.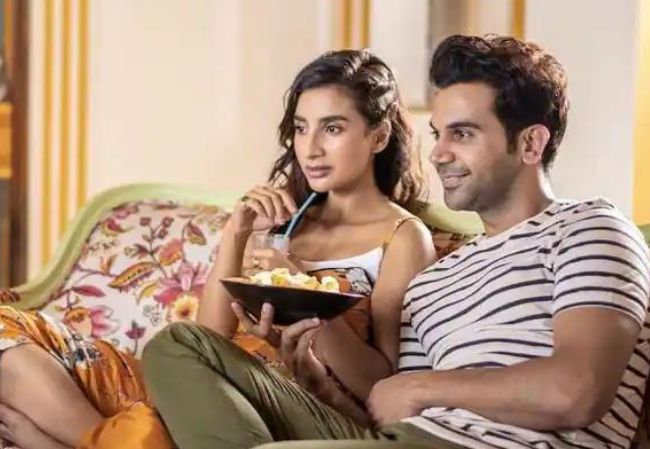 However, the actor and his wife Patralekha recently shifted to a new house. It is a good mix of classy and royal. It speaks volumes about the actor and his choices. Earthy tones, vibrant colors, and minimal furnishings characterize their split apartments.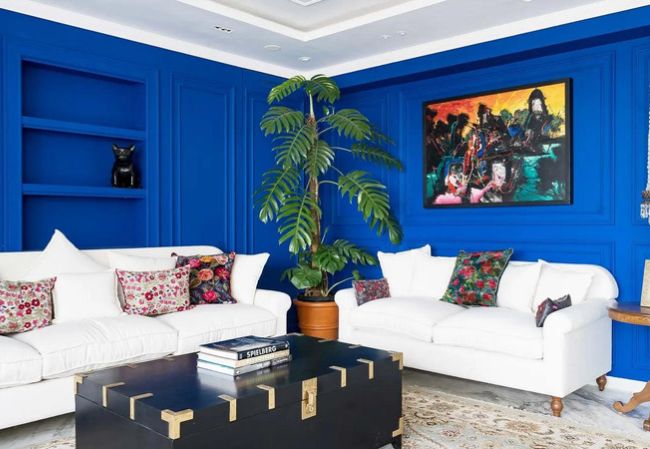 Their living room is the most beautiful part of the house. The space one walls have a royal blue color that makes it look classy and expensive at the same time. The space is furnished with sofas and tables in muted colors. Decorations have been kept to a minimum. The actor mentioned that he always wanted a home that gave him a sense of return. He revealed that the house took two years to complete. He said that everything was handpicked from stores.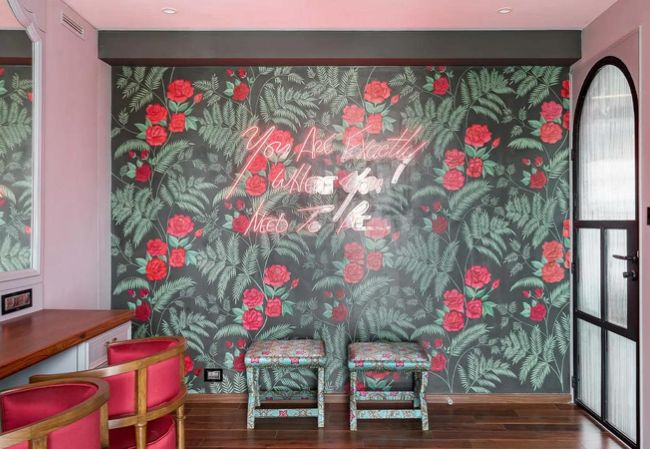 The bedroom features serene colors. The walls are covered in light blue wallpaper with dark blue patterned designs. There are pillars at each of the four ends of the bed and the side table. The neutral floor in the room complements the light colors of the room. It carries the design theme.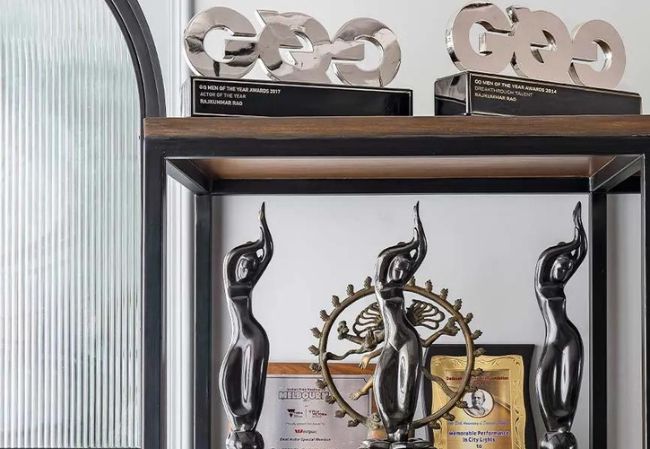 Rajkummar's one wall in the house has a quote. It says, "You are exactly where you need to be." It summarises his career in the film industry. There are posters of his movies on the walls. They serve as a source of inspiration. A few of Rajkummar Rao's favorite books are piled on the wall behind the sofa in the living room.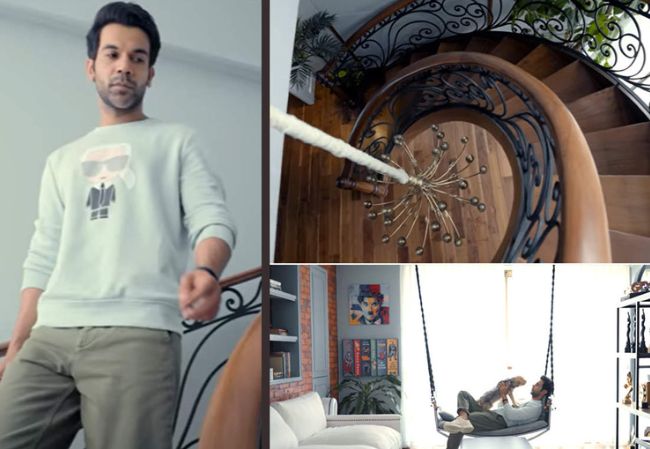 Lastly, The dining space is an attractive space with a small wooden table with just two chairs. The dining area is behind the living area. The walls are decorated with various posters hanging there.