Madhu Chopra has recently praised Priyanka Chopra for her focus and commitment to work. In an interview with Bollywood Hungama, she recalls the phase where the global actor underwent surgery and ended up with a botched nose. She gives a sneak peek into her daughter's core of strength through a perfect metaphor.
'In the old days, there used to be this toy, which would bounce back up if you hit it. That's what Priyanka is like. Nobody could suppress her; she came back stronger than ever. And she did it only through serious hard work, and serious focus. I've never seen her do anything else. She never went to parties, nothing. She'd go to work, learn her lines, stay at home. She stayed sober and remained dedicated.'
Nose Surgery Gone Wrong
Priyanka Chopra or PeeCee is a synonym for success. Apart from acting and a diverse career portfolio, she is cited for her ability to overcome whatever life throws at her. In her memoir 'Unfinished', PeeCee has unveiled a number of details about her personal and professional lives. One of them is developing a significant dip in her self-esteem after the aforementioned botched nose surgery in the year 2001.
'Every time I looked in the mirror, a stranger looked back at me, and I didn't think my sense of self or my self-esteem would ever recover from this blow.'
In a quick glance, Priyanka went under polypectomy after a polyp was found in her nasal cavity.
'While shaving off the polyp, the doctor also accidentally shaved the bridge off my nose and the bridge collapsed. When it was time to remove the bandages and the condition of my nose was revealed, Mom and I were horrified.' The actor continues in her memoir.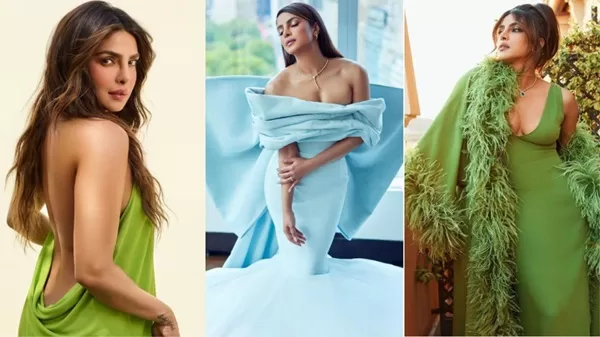 In a recent interview with Bollywood Thikana, Gadar director Anil Sharma said that Priyanka was dropped from several projects because of her nose surgery and that he had helped the actor by connecting her with a veteran makeup artiste after she and her mother came to him in tears for help.
PeeCee then underwent a series of corrective surgeries. But the biggest victims of the surgical process were her confidence and self-esteem, so much so that she was now getting taunted as Plastic Chopra.
'My original nose was gone. My face looked completely different. I wasn't me anymore.' The saga continues in 'Unfinished'. 'While it took a few years of seeing a stranger gazing back at me every time I looked into the mirror, I've gotten accustomed to this face. Now when I look in the mirror, I am no longer surprised; I've made peace with this slightly different me. This is my face. This is my body. I might be flawed, but I am me.'
The Secret to PeeCee's Success
Once Priyanka Chopra said, when life gives you lemons, make grape juice, then sit back and let people wonder how you did it. From 'Plastic Chopra' to 'Priyanka Chopra', the actor sure stands as a true testament to her own words.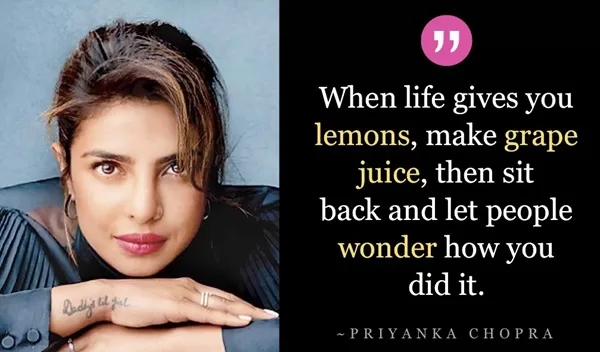 Through her struggles, Madhu Chopra continues to stand by her. She said in an interview, 'Despite the setback, Priyanka marched ahead. She remained focused, and would dedicate herself to work and not go out partying.' According to her, this is the secret to her daughter's success.
Priyanka will be next seen in many projects among which are Ending Things, Heads of State and Jee Le Zara.