Gauri Sawant Thanked Sushmita Sen For Portraying Her; Says, "Salute To Your Courage"
Bollywood actress Sushmita Sen is counted among the top actresses. The actress is currently in the news for her upcoming project. This time Sushmita is grabbing the limelight not because of her relationship but because of the web series 'Tali', in which she will play the role of a transgender. In the series, Sushmita will play the character of transgender Gauri Sawant, who has done a lot for the people of her community. Sushmita's look has been revealed, which was well-liked by the fans. At the same time, now Gauri Sawant has reacted to this series and Sushmita Sen.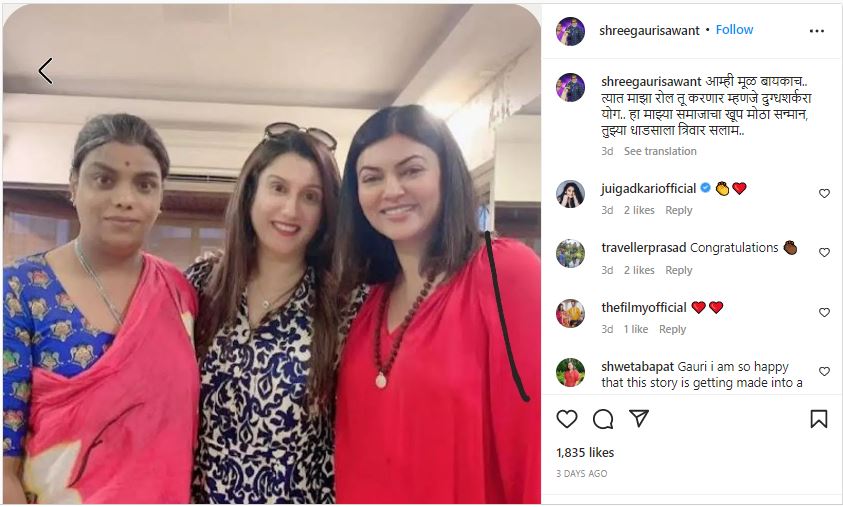 Actually, Gauri Sawant has shared a picture with Sushmita Sen on Instagram. Along with Sushmita and Gauri, the producer of the web series 'Tali' Nadiawala is also seen in this photo. Sharing this photo, Gauri wrote in the caption, "We are basically women. And now that you are going to play my character in it, it is a big coincidence. It is a matter of great honor for my society, salute to your courage."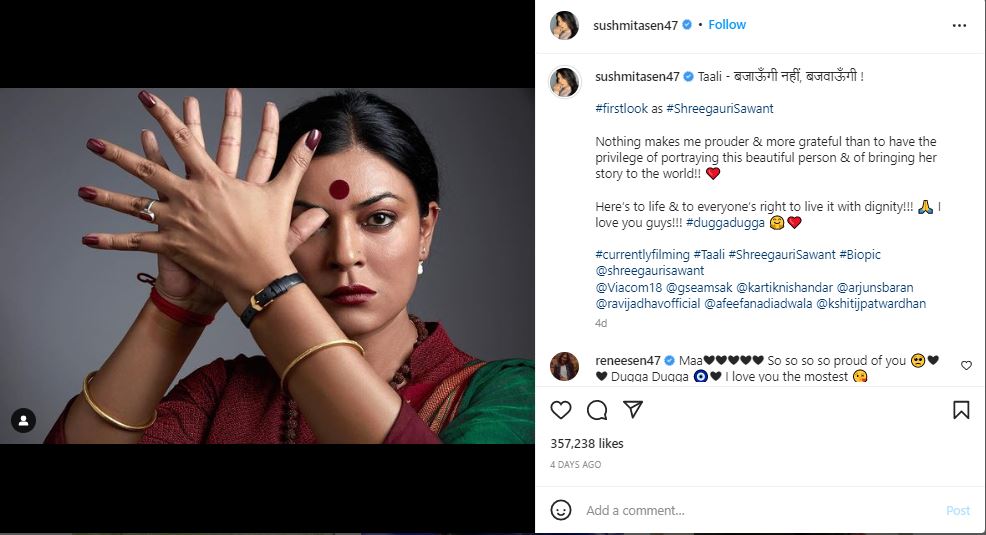 Recently, Sushmita Sen shared the poster of her series 'Tali' on social media. In this poster, Sushmita won the hearts of people in just one glimpse of her. Sushmita looks amazing with a red bindi on her forehead and clapping her hands. She fits perfectly in this character. With this poster, Sushmita wrote, "Bajungi nhi bajwaungi. I can't help but feel grateful for the privilege of portraying this handsome man and bringing his story to the world."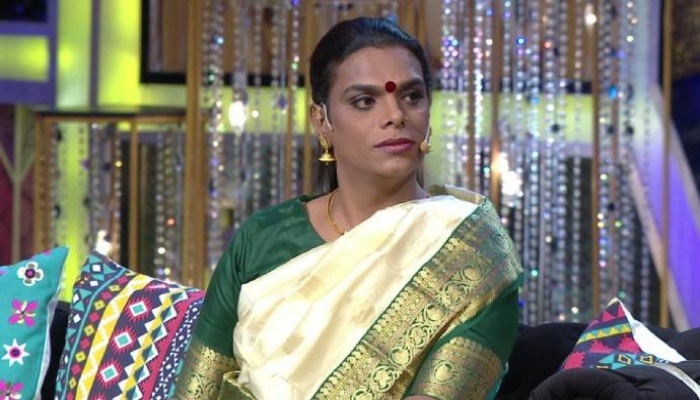 Gauri Sawant is the founder and director of Sakhi Char Chaughi Trust. She started it in the year 2000, to spread awareness for safe sex and to fight the problems of transgender society. On the other hand, if we talk about Sushmita Sen, she appeared in Aarya 2 web series which was quite a hit. Both the parts of the web series were hit.