'Girte Girte…': Sussanne Khan Goes Through Oops Moment In High Heels
Interior designer 'Sussanne Khan' popularly known as Hritik Roshan's ex-wife, is always seen in headlines, for her weird love-life. She's currently dating Arslan Gony for over a year now and is always captured attending parties with him. Sussanne was recently spotted at a morning event, and was in immense hurry.
Suddenly, she lost her balance and was about to fall but still managed to balance her body well. Sussanne's oops moment was instantly captured by media and is creating buzz all over the internet.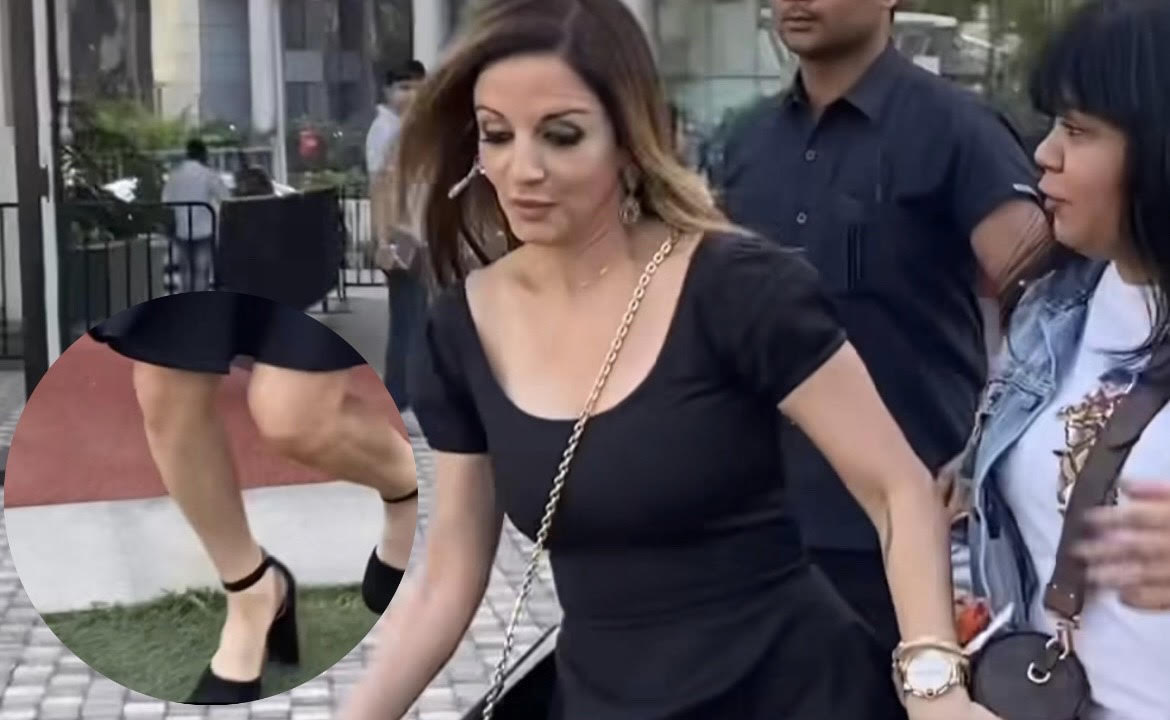 Eventually, sussanne looked out of time, and was seen walking in a hurry, wearing six inch tall heel. While walking at a fast pace, she was smiling for the camera's and didn't paid attention towards unequal ground level and lost her balance. Sussanne is getting brutally trolled for wearing uncomfortable high heels that were about to make her fall.
On the viral video, a netizen commented "girte-girte bachi budhiyaa" whereas someone else commented "sports shoes pehen kar aao didi". Most of the comments were from women audience making fun of her situation and asking her to dress up according to her age. Other comments were seen targeting on Sussanne's dressing sense and advicing her to change her stylist.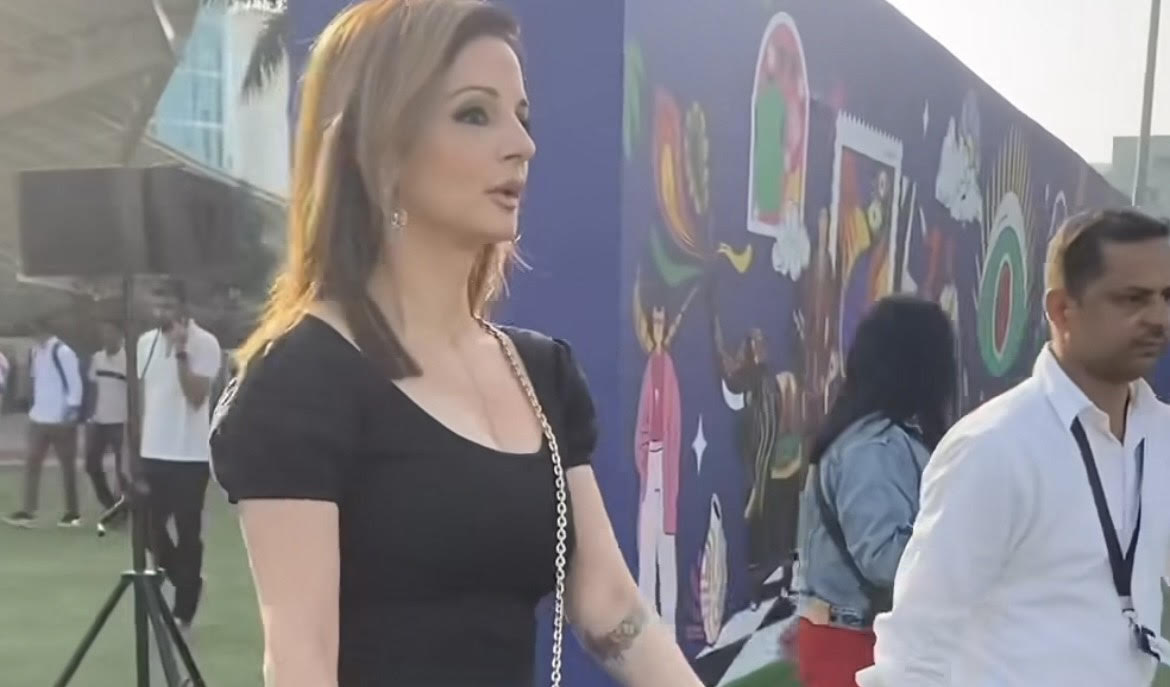 Apart from just criticizing on her dressing style, their were other comments that were funny and sarcastic. A netizen commented "abhi 500 Rs milte isko" making fun of the fact that she was about to fall. However, Sussanne was smiling throughout the oops moment and didn't showed that she's embarrassed of it and left in her car.