After a wait of 6 long years the government is finally set to implement GST (goods and services tax) from 1 July 2017. It is going to be one of the most important economic reforms under the rule of Modi Government. Everything may seem to be smooth and functioning well under this newly introduced tax system, but certain groups of people are unhappy with it.
On one hand the government is trying to showcase the benefits of the GST for the people of the nation specially the common man, who earlier used to pay taxes at different levels making it a complicated affair. Implementation of GST will dissolve the process of payment of taxes at divergent elevations by only one uniform tax payment for all.
However, this simple looking phenomena is quite undigestable for some working sectors. Among those morose divisons are the textile merchants of Gujarat who decided to keep the markets shut in protest of GST. The textile industry is currently indulged not only in the manufacturing and production of clothes or raw material but also accounts for 5% of the export business. Earlier the taxes including the input and out put rates would sum up to 10-12% as a whole which after GST will witness a hike up to 24%.
This increase in tax rates has become an issue of headache for the textile merchants. "Textile sector was never levied any kind of tax, be it service tax, VAT or Excise, so GST makes no sense. Also, the traders have been given no training about GST and penalty and punishment for non-compliance is harsh and frightening for them," said Bhagat.( president, Maskati Kapad Mahajan) Hence the markets of many prominent areas in the field of clothing has been shut down for a period of 3 days, the strike ends on 29th June following which the GST department would conduct a meeting with the merchants association on 30th June.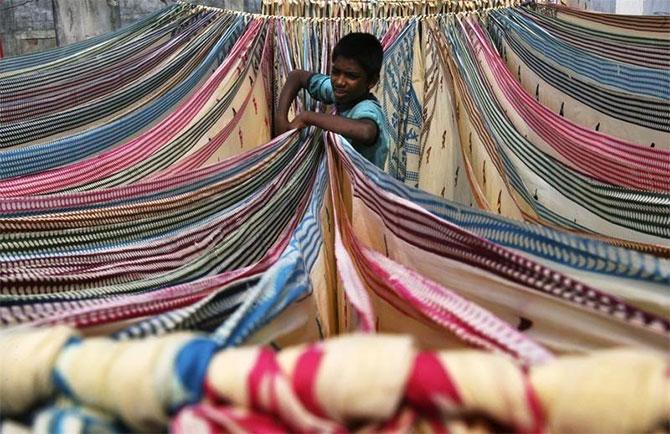 Employers of the textile industry are also worried about the fact that increase in tax rates would affect the production charges which would lead to lesser purchasing power by the customers, as it directly affects the pockets of the purchaser. This automatically will hamper the employment in this sector leaving it to shatter. Cities like Surat, Ahemadabad and Rajkot which function mainly upon the textile industries will have to see a hard time due to GST. Moreover, the businessmen in these regions are not fully aware of the system of tax and the procedure it follows, which would create more trouble in its execution.
Traders demand a roll back in the implementation of GST or a delay in its discharge. So that they get time to make plans on exactly how to handle the difference in selling prices and make a strategy to woo the customers with the increased costs.
Whatever may be the scenario the government is expected to find a solution to it and function in a manner that its beneficial to all.